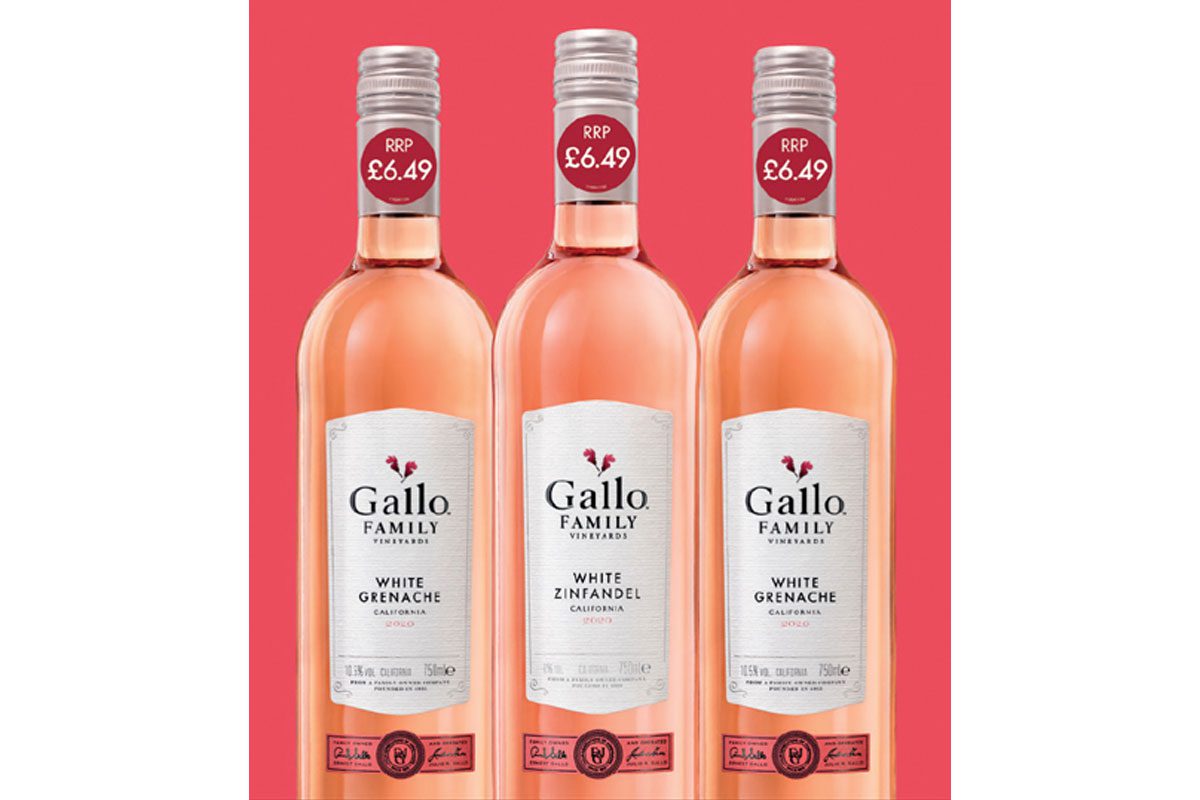 E&J Gallo, the firm behind Gallo Family Vineyards, has added new PMPs to its best-selling rosé wine range.
The firm has added a peelable £6.49 price-mark to Gallo's White Zinfadel and White Grenache wines. The new packs are available nationwide and through the wholesale channel.
A spokesperson for E&J Gallo said the new labels will help to keep wine prices consistent across the market, benefiting customers during the cost-of-living crisis while also creating better stand out on shelf.
Mark Stammer, sales director for the UK & Ireland at E&J Gallo Winery, said: "With 85% of rosé sold in the UK priced under £7, it's important to highlight our approachable price point to both retailers and consumers.
"This will allow our customers to increase their rotation as well as boost their bottom-line."