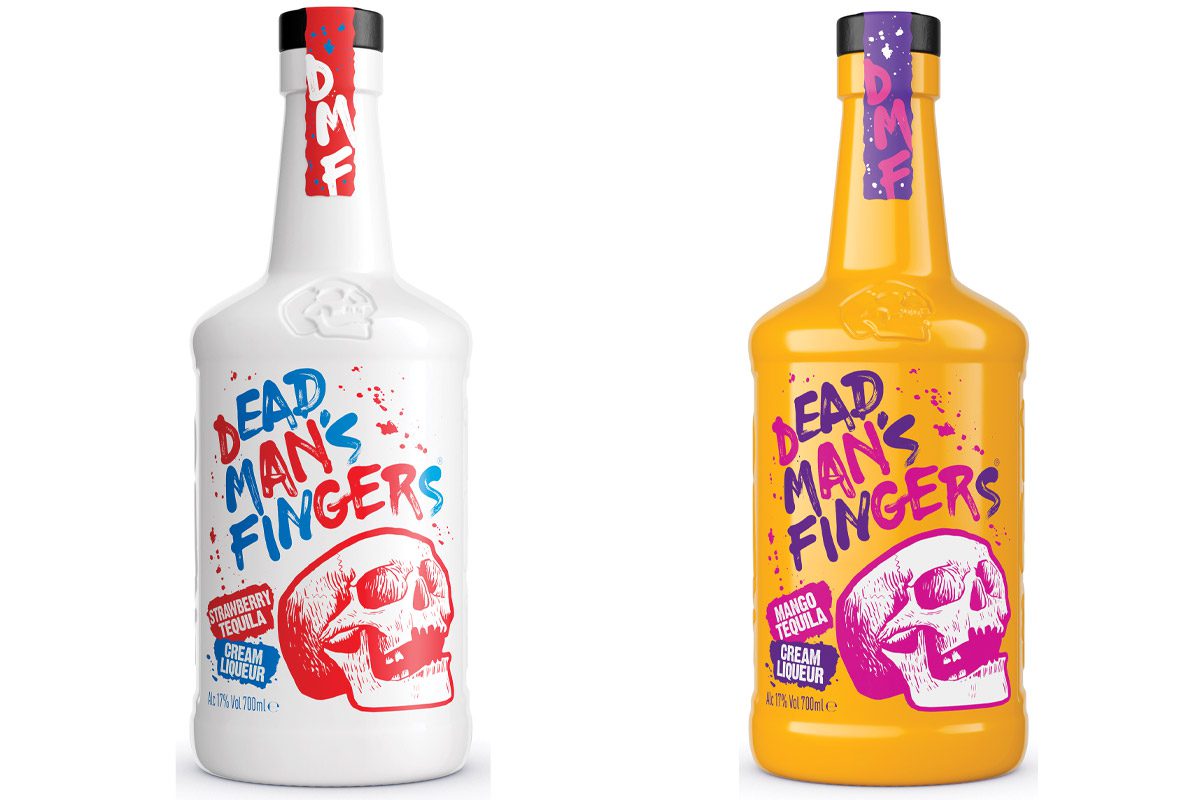 HALEWOOD Spirits brand Dead Man's Fingers has expanded its cream liqueurs range with the launch of two variants that pack a fruit punch.
Mango Tequila Cream Liqueur and Strawberry Tequila Cream Liqueur join the range, following the launch of Dead Man's Fingers Raspberry Rum Cream Liqueur earlier this year.
Both new flavours blend barrel-aged Tequila Reposado with the fruit flavours of mango and strawberry respectively.
The new 17% ABV liqueurs are available in a 70cl bottle priced at £15 RRP.
Rachel Adams, global marketing manager for Dead Man's Fingers, said: "Since launch, Dead Man's Fingers has always been about making our own rules and bringing consumers delicious, exciting and surprising drinks experiences. This ethos, combined with our distinctive brand personality, has helped us shake up the rum category to become the fastest growing rum brand in the UK."