Mars Wrigley's Claire Sibbery talks category trends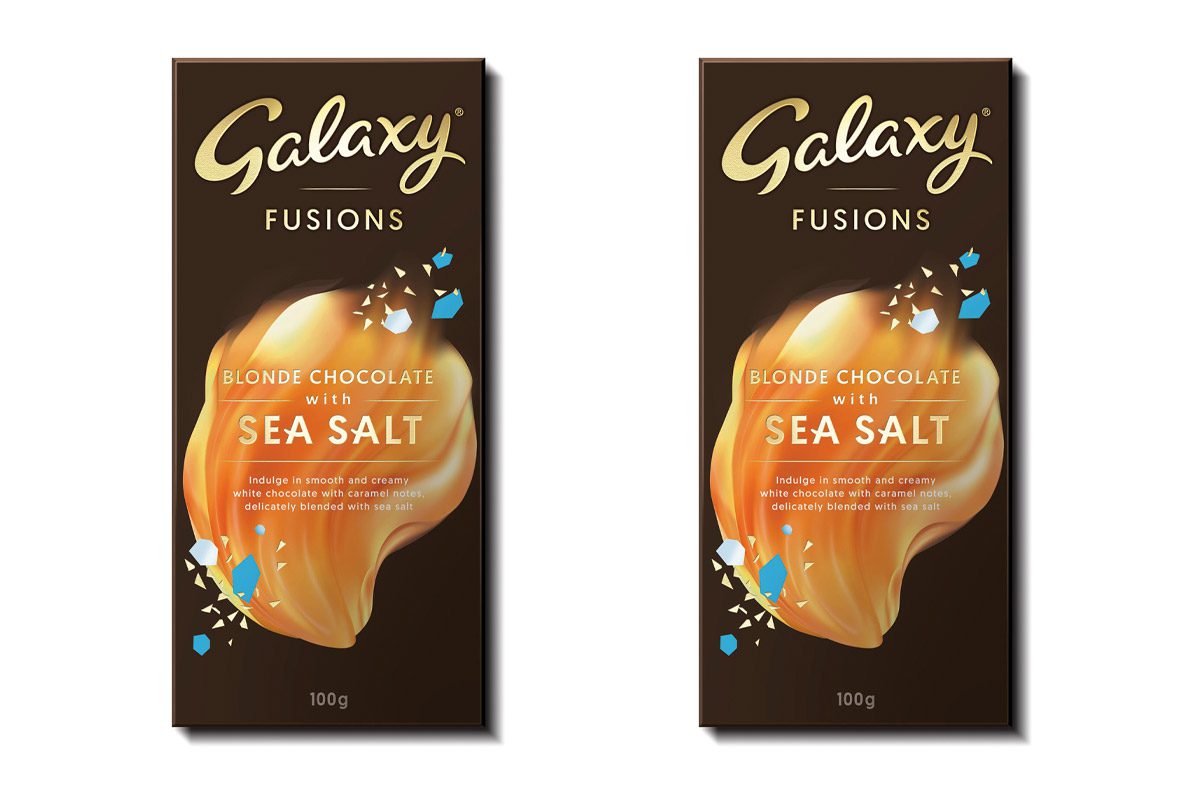 AN increasing number of chocolate lovers prefer blondes, if category growth figures are to be believed.
Blonde chocolate – effectively white chocolate that has been caramelised – has been gaining serious ground in the UK. Kantar figures for the 52 weeks to 27 December 2021, provided by Mars Wrigley, reported 597% growth for the emerging subcategory.
Claire Siberry, bars brand director at Mars Wrigley, was bullish about blonde chocolate's prospects for the future, and highlighted the steps her firm has already taken to tap into growing consumer demand.
"Blonde chocolate is a flavour that has dramatically increased in popularity in the past year.
"Mars Wrigley has met this consumer need with the launch of our Galaxy Fusions Blonde and Sea Salt flavour.
"Available in block format, Galaxy Fusions were introduced to recruit new consumers to the Galaxy portfolio with the addition of innovative new flavours," she said.
Other flavours in the Galaxy Fusions range are derived from the opposite end of the chocolate spectrum: variants include Dark Chocolate with Raspberry Meringue and Dark Chocolate with 70% Cocoa.
And the Galaxy portfolio isn't the only area where Mars Wrigley is attempting to entice chocolate shoppers with new products and flavour innovation.
Sibbery also acknowledged strong growth in orange chocolate sales and offered suggestions on how retailers can meet consumer demand.
"Consumers are looking for variety from their favourite brands and flavours like orange, mint and white chocolate are amongst the most popular.
"With a 20% growth in orange chocolate, retailers can boost sales by stocking flavoured chocolate from popular brands such as Orange Maltesers Buttons," she said.
Health and fitness is another category trend that is affecting chocolate consumption habits.
Sibbery said Mars Wrigley is already enjoying success catering to those shoppers who want functional benefits from their chocolate treat and suggested retailers would be wise to cater to these consumers.
"In recent years, there has been a shift toward health and functionality, while at the same time consumers are still looking to satisfy those indulgent moments.
"Retailers can tap into this shopper mission by stocking protein chocolate bars as 75% of consumers prioritise high protein/low sugar snacks.
"Mars and Snickers protein bars meet this demand and Snickers Peanut Butter Protein, since launching in 2021, has taken the top spot in the lifestyle protein category," she said.