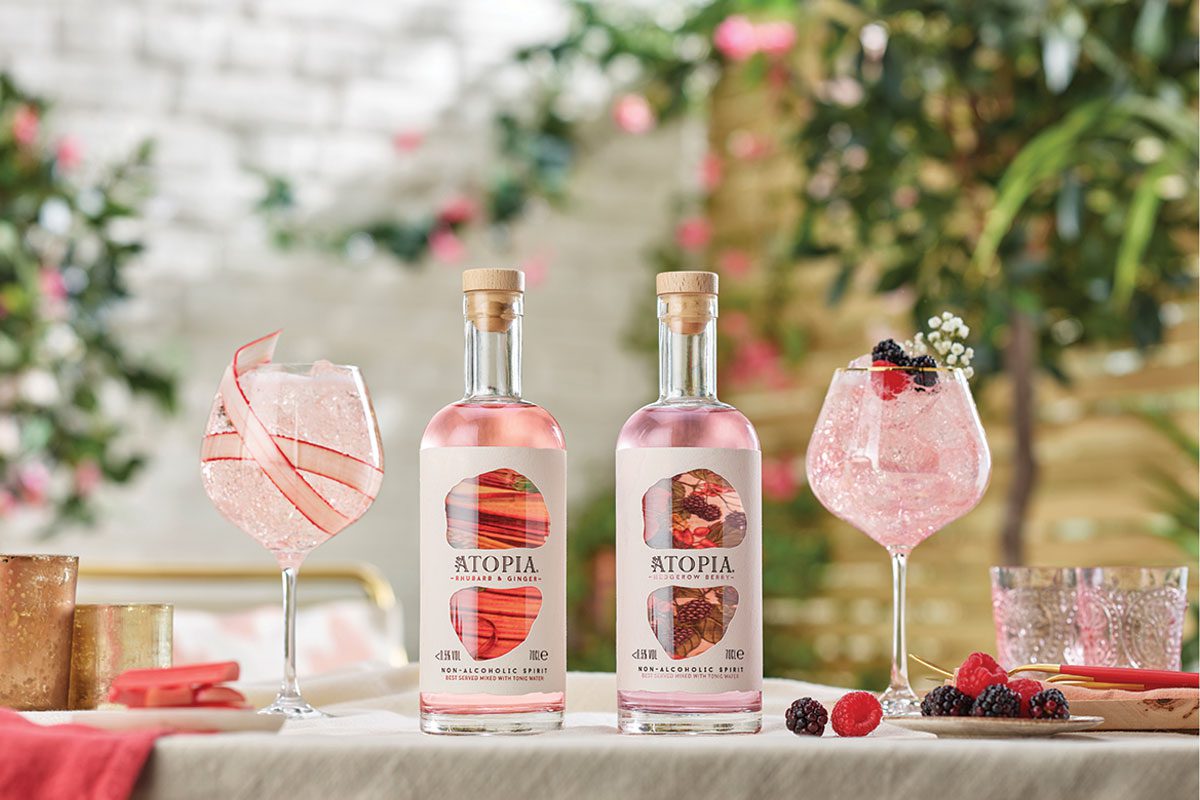 WILLIAM Grant & Sons has expended its alcohol-free spirits range with the launch of two new Atopia flavours.
New Atopia Rhubarb & Ginger and Atopia Hedgerow Berry have already enjoyed success, having scooped top honours at The Spirits Business' 2022 Low & No Masters competition.
Both flavours are available in 700ml bottles, priced at £23 RRP.
Atopia Rhubarb & Ginger has secured a listing in Waitrose stores and through online retailer Clink.
Atopia Hedgerow Berry is currently available in Marks & Spencer stores, as well as through Clink and Amazon.
A spokesperson for Atopia commented: "Atopia's Rhubarb & Ginger and Hedgerow Berry are each copper pot distilled before being blended with natural botanicals and flavours – Atopia doesn't compromise on flavour, so drinkers don't have to compromise on taste.
"Perfectly crafted to elevate mindful drinking moments, the new additions to the portfolio are the ideal accompaniment to any occasion, whether you're hosting friends at the weekend, or enjoying a mid-week wind down at home."