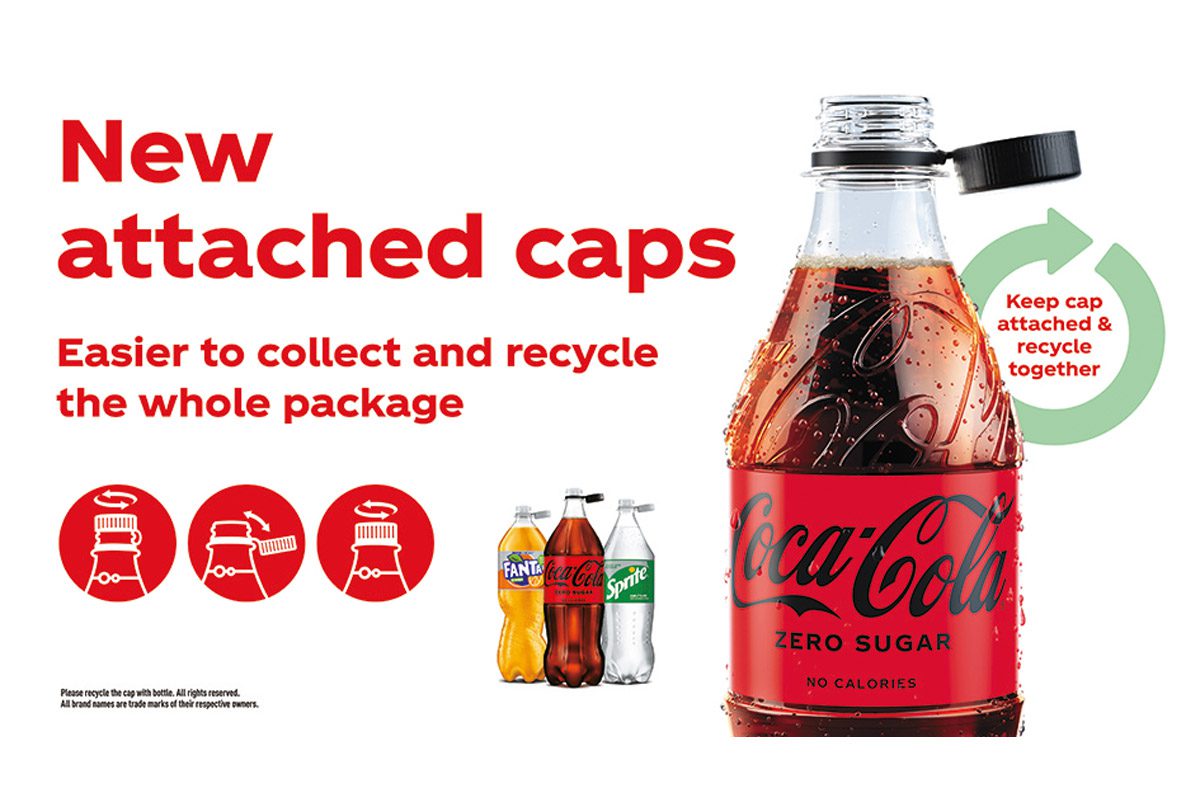 COCA-Cola GB and Coca-Cola Europacific Partners (CCEP) have joined forces to release new packs aimed at improving recycling rates.
The new CCEP bottles feature an attached cap, designed to ensure consumers recycle all packaging.
Production of the attached cap plastic bottles is being pioneered in Scotland, at CCEP's site in East Kilbride.
Consumers in Scotland and the North of England should now start to see new caps attached to 1.5l bottles of Fanta, Coca-Cola Zero Sugar and Diet Coke. South of the border, manufacture is expected to commence in North London later this year.
All Coca-Cola's bottles, including caps, are 100% recyclable.