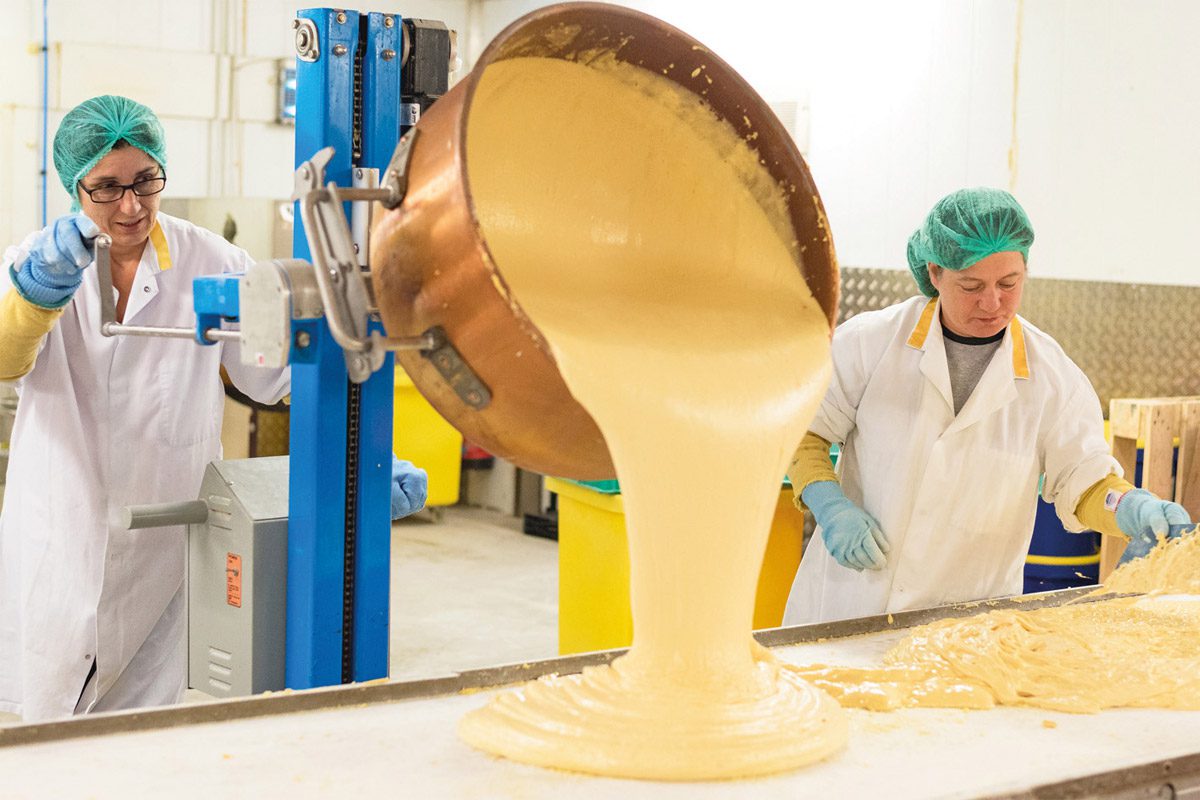 MACKIE'S of Scotland workers Deirdre Henderson and Louise Hunter have been busy as bees, smashing a honeycomb making record at the Aberdeenshire farm business.
The pair produced nearly two tonnes of honeycomb, for use in Mackie's ice cream and chocolate bars, in just five single shifts.
It was a good time to be breaking production records, as Mackie's of Scotland has seen demand soar after scoring major new listings in England and Wales.
Louise, who has been a Mackie's employee for 13 years, was one of the first in the business to start making honeycomb.
Commenting on the mammoth honeycomb haul, she said: "Deirdre and I like a challenge and were not too worried when we saw that the production team were forecast to need more honeycomb than usual.
"I was delighted when our daily diary proved that we'd made nearly two tonnes in such a short amount of time – it's very satisfying to have kept up and delivered."
The honeycomb record follows a spell in the spotlight for the pair.
When BBC2's Inside the Factory with Gregg Wallace featured Mackie's earlier this year, Deirdre and Louise were on hand to talk all things honeycomb.