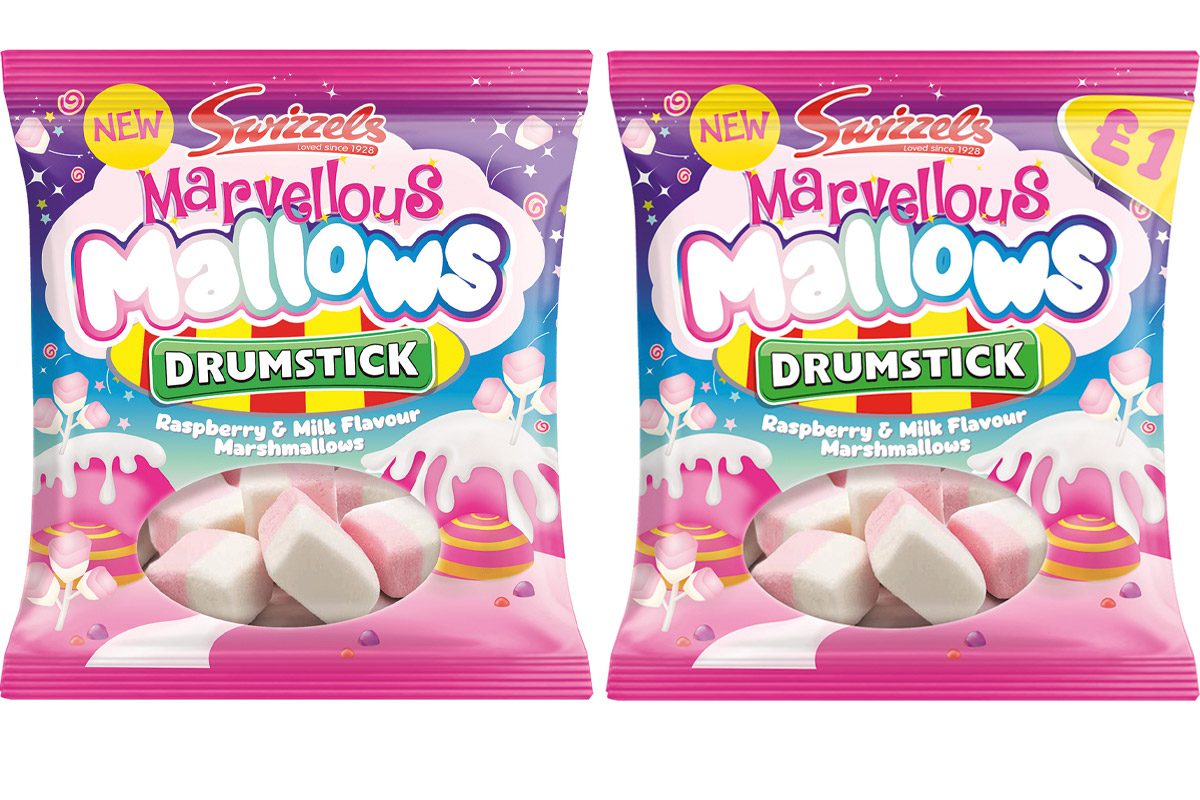 SWIZZELS has entered the mallow category for the first time in its 90-year history.

Available in Drumstick flavour, Marvellous Mallows offers the taste of Swizzels' classic raspberry and milk lolly in a new format.
Swizzels Marvellous Mallows is available in both plain and £1 price-marked packs. The launch is being supported through an integrated marketing campaign, which Swizzels said should ensure packs fly off the shelves.
Swizzel's new marshmallow format is the latest in a line of NPD centred around its Drumstick brand.
Launched nationwide early last year, Drumstick Chocolate has proven successful for the firm, whilst Squashies – which come in a Drumstick flavour – was recorded as the number one sugar confectionery brand in the UK, according to IRI value sales data for the 52 weeks to 31 October 2021.
Mark Walker, sales director at Swizzels, said: "Mixing traditional and consumer favourite flavours into new sweets is key to our product development. Thanks to our past success, we're confident that Marvellous Mallows will be an exciting addition to the mallows category this year."