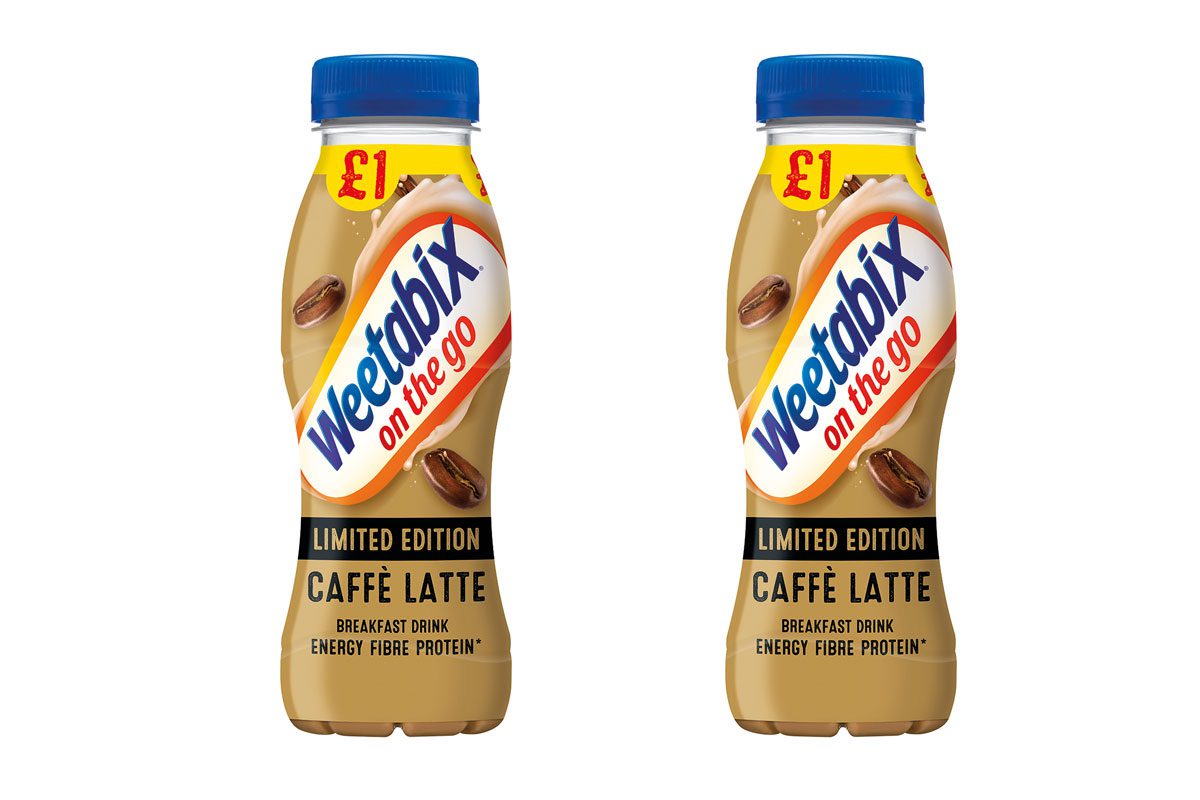 WEETABIX has revived its limited-edition Caffé Latte flavour in time for summer.
Part of the brand's On The Go range, the Caffé Latte variant had its first limited run in 2021.
Last year's launch was a commercial success according to Weetabix, with the firm claiming more than 300,000 packs were sold.
For 2022, Weetabix On The Go will be available in a £1 PMP format across wholesale and convenience. This year's launch also follows on from a recent redesign for Weetabix On The Go bottles, aimed at ensuring bottles, caps and sleeves used are 100% compatible with kerbside recycling.
Weetabix expects the limited edition variant to take a significant share of sales for its On The Go range, reporting that the variant accounted for 30% of all On The Go sales through Bestway between 24 April and 26 July 2021.
Christian Sarginson, marketing manager for Weetabix On The Go, said: "We know that the £1 PMP will work perfectly in the impulse channel, coming at an ideal time when more people are now looking for breakfast and snacking options on the move at an affordable price."