A brace of £1 packs from KP snacks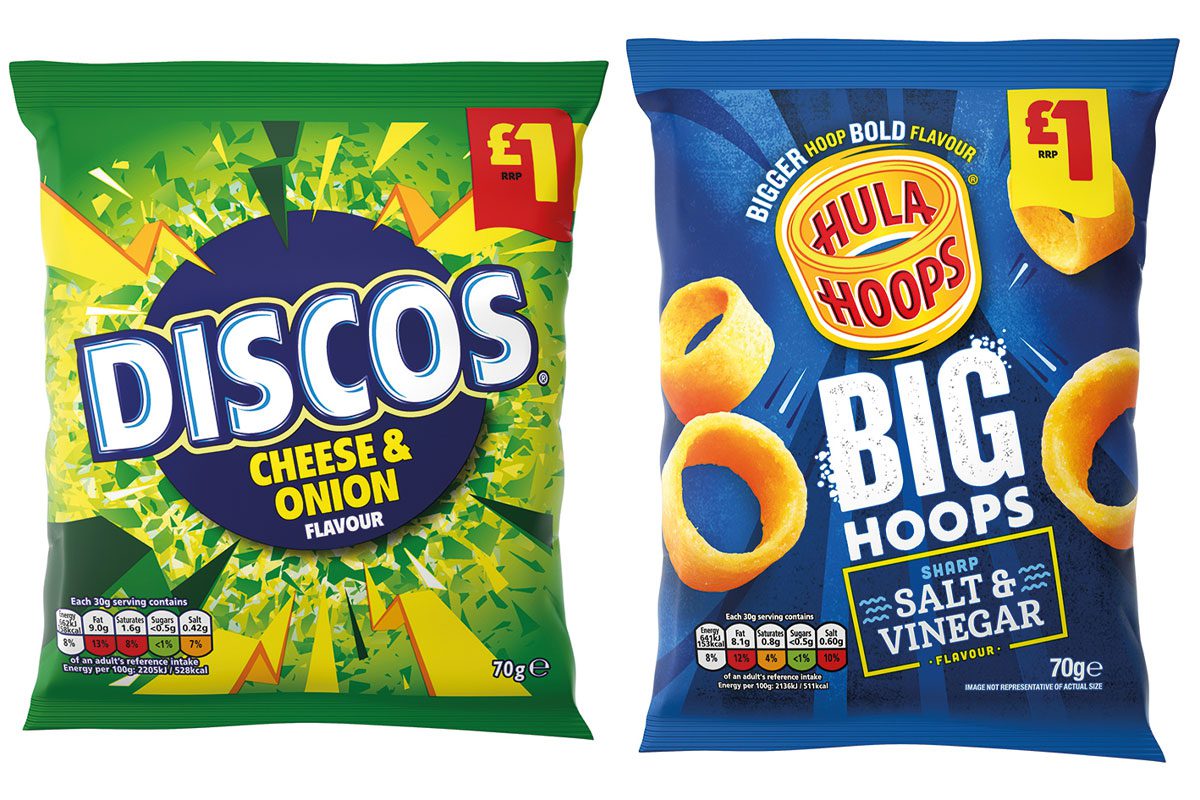 KP SNACKS has expanded its price-marked portfolio with the addition of two new price-marked packs.
Hula Hoops Big Hoops Salt & Vinegar £1 PMP and Discos Cheese & Onion £1 PMP both rolled out to stores last month, in 70g format.
The new SKUs are the 23rd and 24th additions to KP's £1 PMP range, which Nielsen Scantrack data found to be worth £67.6 million annually, as of 26 February.
KP's decision to add new Hula Hoops and Discos PMPs comes at a time of sales growth for both brands. They have been growing at 10.8% and 39.1% respectively, according to Nielsen data.
It also follows the launch of Discos Salt & Vinegar in a £1 PMP last year.
Matt Collins, trading director at KP Snacks, said: "We are confident this format will continue to show strong growth going forward. In the past twelve weeks, KP Snacks' £1 PMP range has grown in value at +15.4% as the hero food to go category continues to grow.
"As we continue to expand our extensive PMP portfolio, we are keeping retailers at the forefront of our decision-making by selecting the top flavours and brands that we know will drive sales."