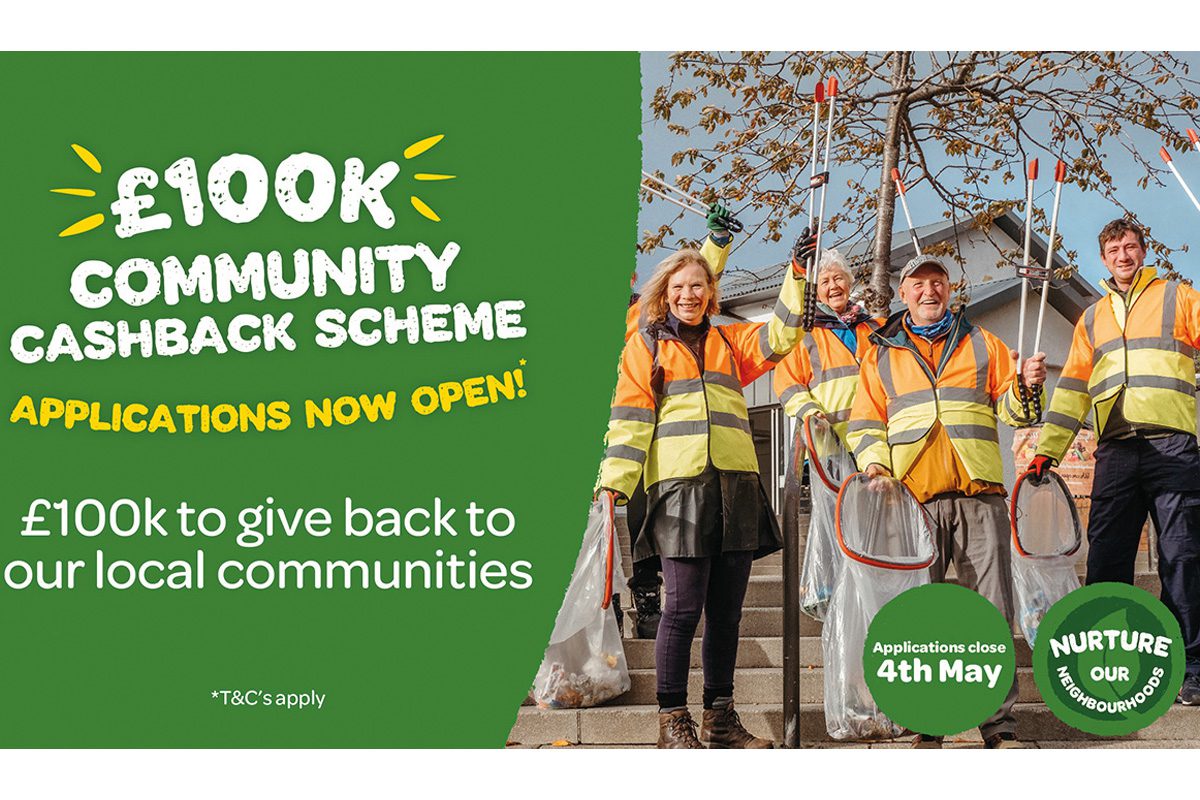 SPAR UK is set to distribute £100,000 to good causes across the UK.
Launched on 14 April, the symbol brand's Community Cashback scheme has been inviting consumers to share why their local voluntary organisation or charity deserves funding.
Spar UK will distribute 30 grants through the scheme, covering all geographical regions across the UK.
The Community Cashback prize pot consists of five £10,000, five £5,000, five £2000, and 15 £1000 grants.
Spar UK has been supporting the campaign in stores through POS materials, as well as through the symbol's digital channels.
The Community Cashback scheme follows the launch of Spar UK's new brand positioning earlier this year.
"Nurturing neighbourhoods" is one of the key pillars of Spar's 'The Joy of Living Locally' positioning. Community Cashback is the first Spar UK charitable scheme to launch under this banner.
Suzanne Dover, brand and marketing director at Spar UK, said: "Spar believes in nurturing our neighbourhoods and supporting the communities we serve.
"One way we are helping to do this is by giving back to local organisations who are actively working in these communities.
"Our £100k Community Cashback scheme will invest back into local communities and provide deserving local organisations some extra financial help."