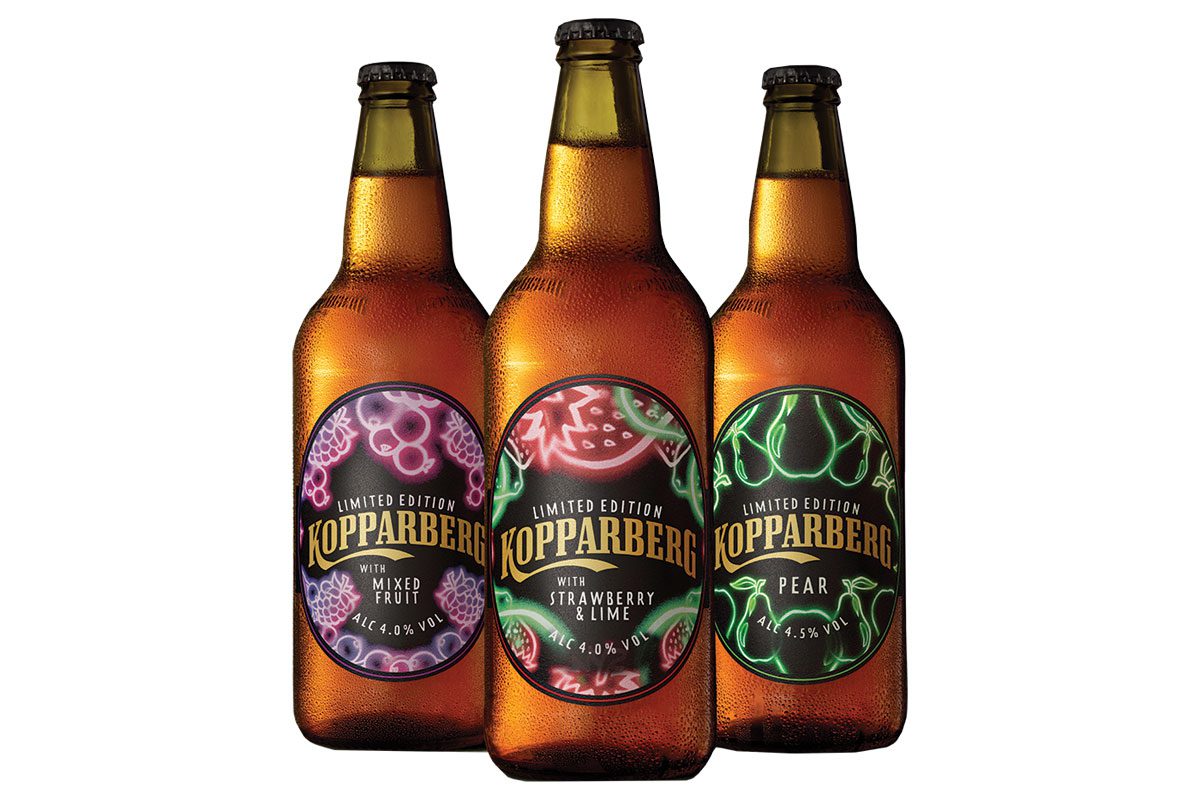 KOPPARBERG has unveiled its summer look, as the brand rolls out a limited-edition label for peak cider season.
Available from last month, limited-edition labels are featuring on Kopparberg's 500ml Strawberry & Lime, Pear, and Mixed Fruit variants.
The limited-edition label design showcases the work of Ravensbourne University student Ben McKay, who won a competition to have his work feature on packs.
As part of his prize pack, McKay will also have his final year tuition fees covered by Kopparberg and will be offered an internship at a leading creative agency.
Kopparberg has also relaunched its label competition, and the next Ben McKay has until 31 August to submit an entry.
Rob Salvesen, head of marketing at Kopparberg, said: "Our Strawberry & Lime, Mixed Fruit and Pear ciders are the category bestsellers and are in for a huge summer 2022, just like our limited-edition Mixed Fruit Tropical did last year.
"Our bestsellers provide Ben with an amazing platform to show off his creativity. Given the success of this year's competition, we look forward to seeing submissions for its second year."