Irn-Bru's 'Taste Debate' is back on TV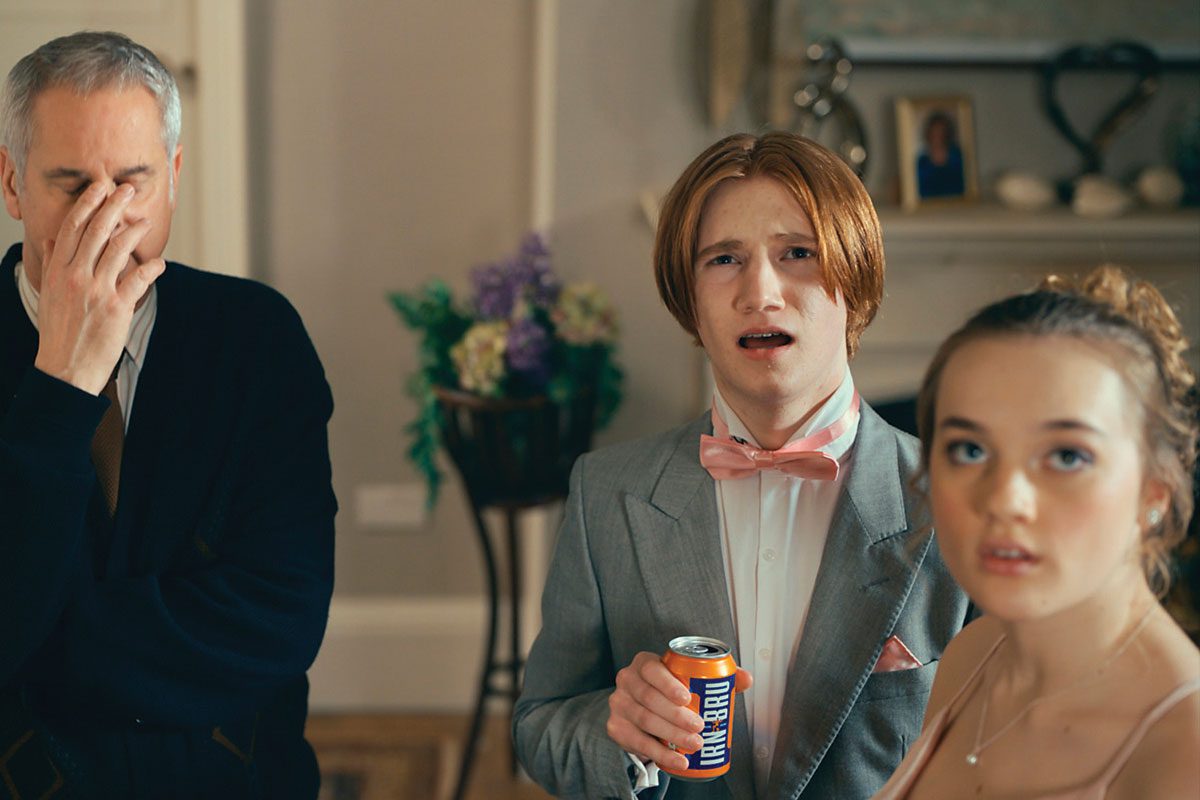 DEBATE over the flavour of Irn-Bru has been raging on the small screen, through two brands latest adverts.
AG Barr's new ads continue the brand's parody of classic movie genres with 'Prom' and 'Mob' taking on the high school rom-com and gangster movies respectively.
In 'Prom', the debate centres around a teen ready to take his date to prom before a dispute over the flavour of Irn-Bru sees him take an unexpected guest in the end.
Meanwhile 'Mob' features a debate between wiseguys over the taste of Irn-Bru, with one mafiosi accidentally disagreeing with the boss, leading to a grizzly end.
Both 'Taste Debate' ads are running side-by-side across TV and social channels.
The two new ads follow on from last year's Wild West ad, which saw a saloon brawl break out after an Irn-Bru taste debate, with each of the patrons having a different opinion on what flavour it is.
Adrian Tory, marketing director at AG Barr, said the ads will help to demonstrate the idea that no matter how ridiculous the situation may be, the bottom line will still be that Irn-Bru "tastes phenomenal."
"There's so much fun to be had with the unique flavour that is Irn-Bru, fans globally cannot agree on the taste that makes it so special – whether you're a prom date or a mobster.
"Whatever the situation, we can all at least agree that Irn-Bru tastes phenomenal," he said.