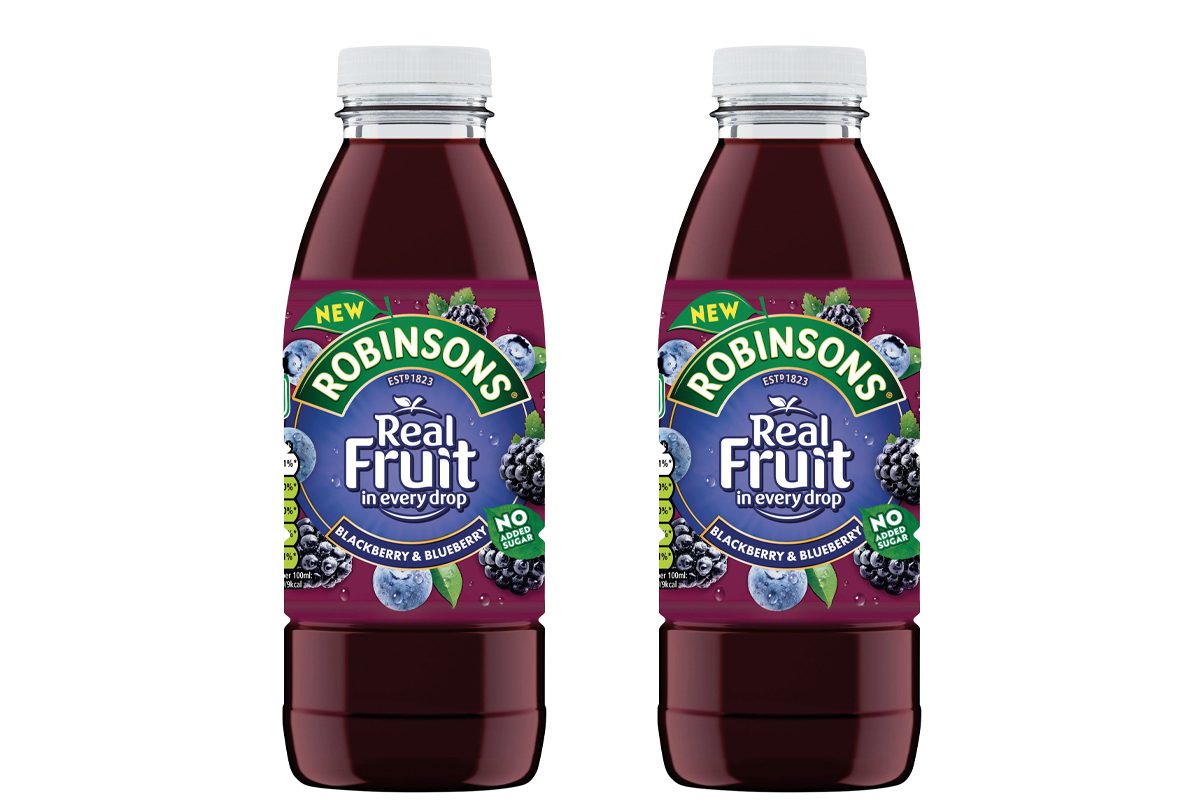 ROBINSONS Ready to Drink is now available in a Blackberry & Blueberry variant.
The new flavour is available across grocery and convenience channels in a 500ml plain £1.00 RRP bottle and a £1 PMP bottle.
Blackberry & Blueberry is the third addition to Britvic's Robinsons Ready to Drink range. Existing flavours in the range are: Raspberry & Apple and Peach & Mango.
Britvic said that the new flavour will allow retailers to capitalise on the return of on-the-go shopping missions.
Research the soft drinks giant commissioned from Newtrade Insight found 55% of retailers said they had added new soft drink launches and flavours to their selection to help boost on-the-go sales.
Over a third of respondents also predicted their on-the-go sales will exceed pre-covid levels.
A spokesperson for Britvic said: "The addition of Robinsons Blackberry & Blueberry flavour will build on the success of last year's relaunch and support retailers in driving on-the-go sales by introducing some instantly recognisable refreshment to their chillers from a trusted and well-known brand."