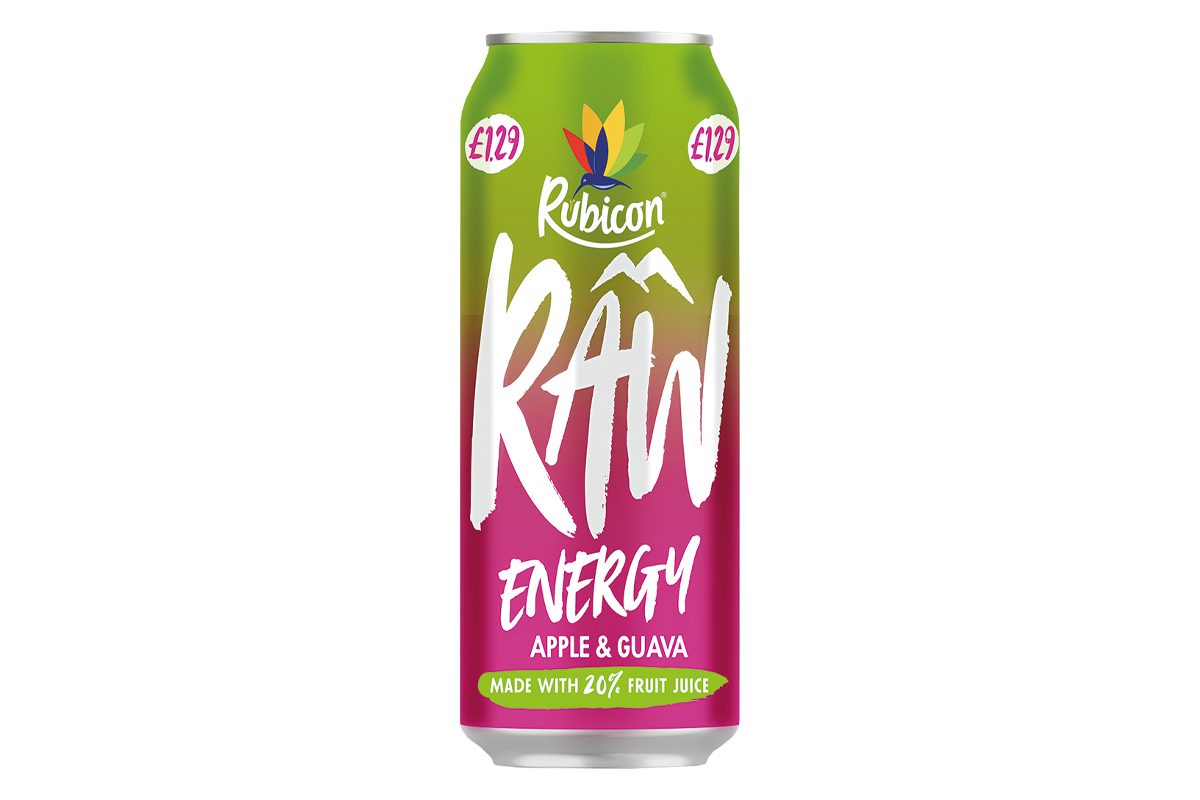 BARR Soft Drinks is gearing up to add a fourth flavour to its Rubicon Raw range.
Launched last year, Rubicon Raw adds an energy kick to the tropical Rubicon soft drinks brand.
Raw Apple & Guava joins existing flavours Raspberry and Blueberry, Orange and Mango, and Cherry and Pomegranate in the Rubicon Raw range.
Rubicon Raw Apple & Guava will be available in both a 500ml plain can and £1.29 PMP can from May.
Barr Soft Drinks will support the launch with social media and digital marketing activity, as well as POS materials for retailers.
According to the soft drinks firm, Rubicon Raw has sold over 11 million cans since launch.
Adrian Troy, marketing director at Barr Soft Drinks, said: "We know that new flavours drive interest and growth in the category, delivering £131m last year."