Small distiller makes big turnover gains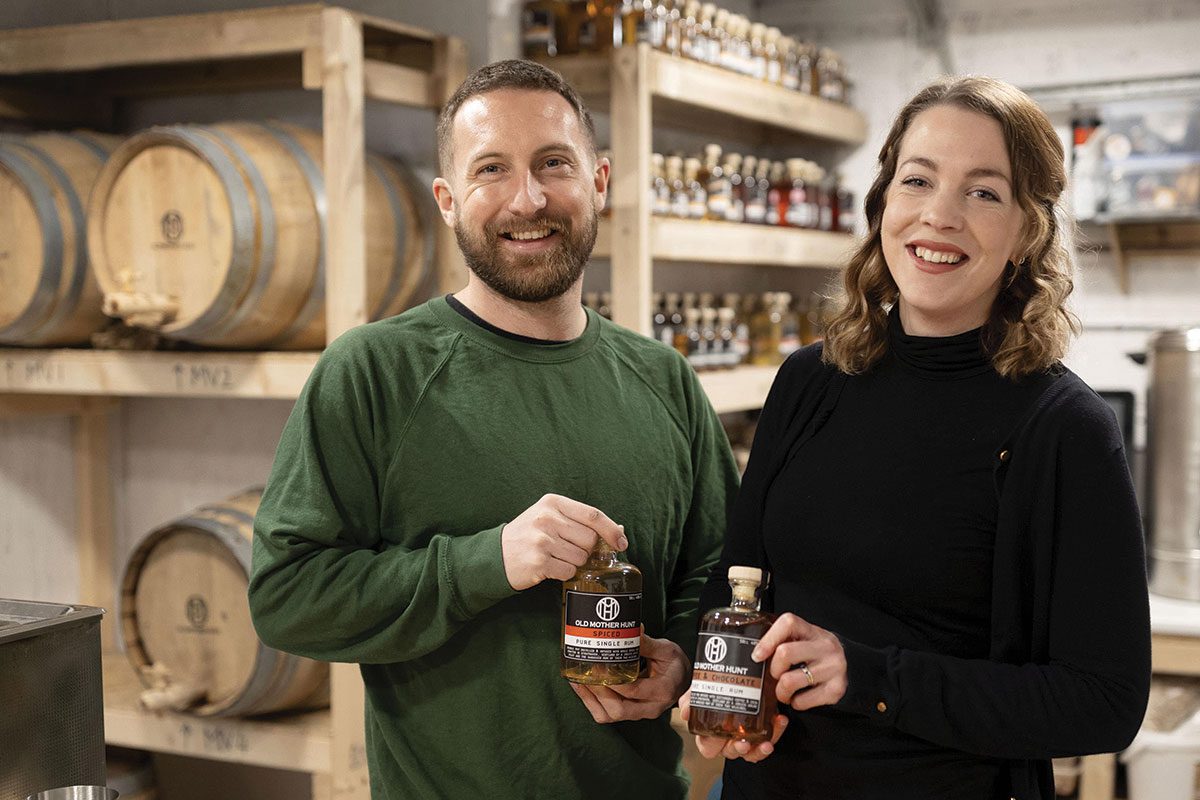 TURNING stress into success, a South Lanarkshire rum distillery is in good spirits after securing support from business advice group Business Gateway.
Old Mother Hunt rum was founded by couple Matt and Becky Hunt in Strathaven in November 2020 after Matt lost his job as a pilot due to the pandemic.
Facing an uncertain job market, the couple launched the business with Business Gateway's support and received their distiller's licence in May 2021.
Becky Hunt, the co-founder, said: "We conducted market research to find out what was popular in Scotland.
"As the drinks market is saturated by gin, we decided to distil rum and learn about the process and flavours.
"We than approached Business Gateway for help to launch the business."
Support provided by Business Gateway included one-on-one advice and information on how to boost website traffic.
The hard work appears to have paid off. Old Mother Hunt has increased its turnover by 65% and was named The Best Business Start-Up In Britain at The Journal Magazine Awards.
Keith Elrick, adviser at Business Gateway, said: "Old Mother Hunt is working in a crowded market, but Becky and Matt have worked hard to carve out a portion of the industry and provide a welcome new offering for customers.
"They have made full use of the diverse support provided by Business Gateway services, which has helped them upskill and grow their business."