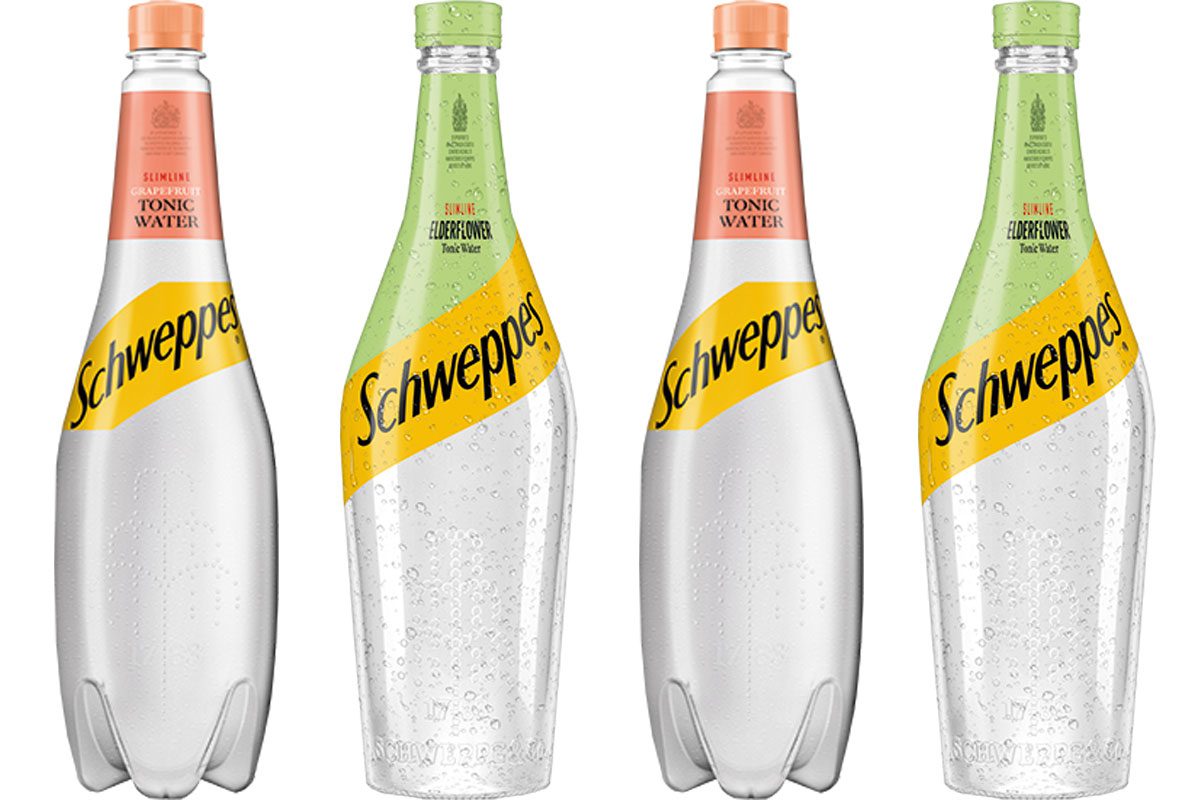 THE Coca-Cola Company has shaken up its mixer range, with the launch of new Schweppes tonic variants.
Three flavours are now available in the brand's new 600ml glass bottle format: Indian Tonic, Slimline Tonic and Elderflower.
A spokesperson for the brand said the new larger 600ml bottles were launched "in response to changing drinking habits," including an increase in at-home "drinking occasions" since the beginning of the pandemic.
All three variants launched in Asda with an RRP of £1.65.
The Schweppes tonic water range has been further extended with the launch of Grapefruit Slimline Tonic.
Available in a 1L PET bottle priced at £1.60 RRP, the Grapefruit Slimline Tonic debuted in Asda.
A brand spokesperson said: "Schweppes Slimline Grapefruit Tonic is a refreshingly dry and crisp tonic with a deep citrus taste.
"It takes inspiration from the growing trend amongst bars to garnish drinks with grapefruit, as an alternative to lemon. Grapefruit Slimline Tonic adds a delicious pop of flavour to drinks for the upcoming summer months."