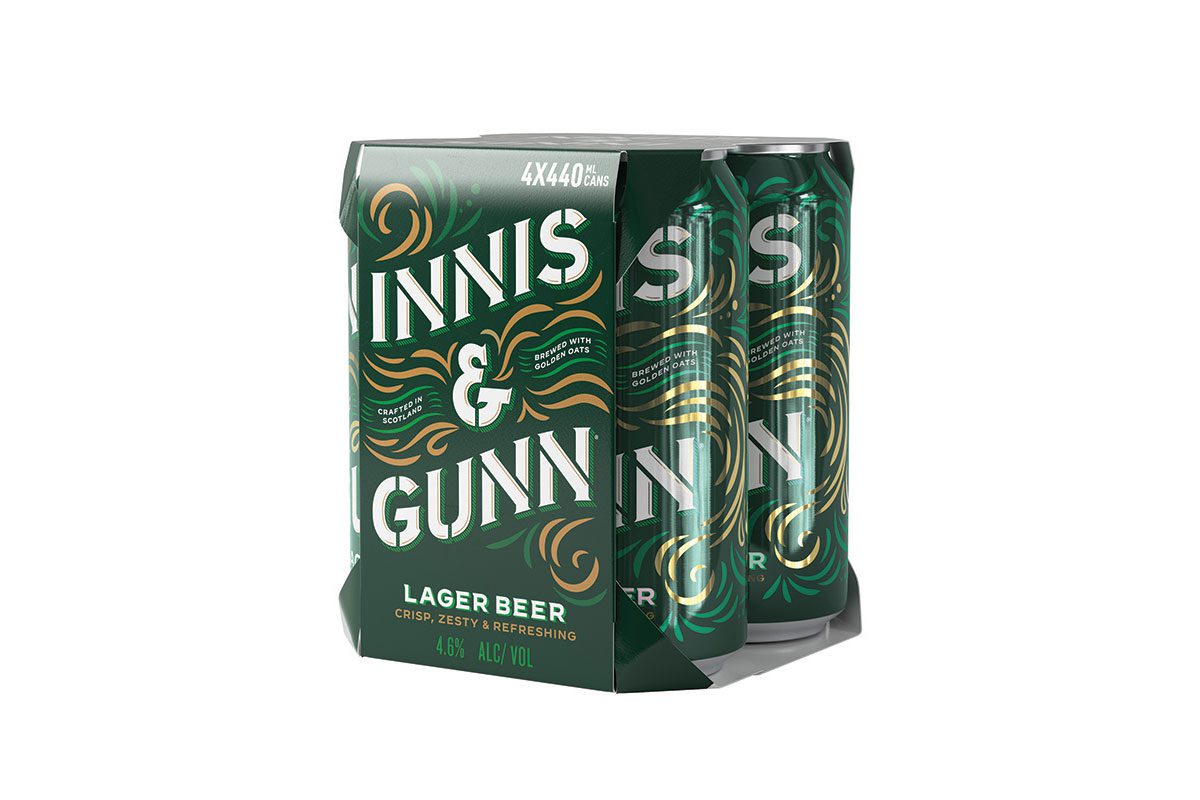 EDINBURGH brewer Innis & Gunn has been working on its image, refreshing pack designs across its beer portfolio.
Innis & Gunn has rolled out new designs across its core beer portfolio in a bid to boost stand out on shelf.
Crawford Sinclair, commercial director at Innis & Gunn, said: "The design of Innis & Gunn Lager Beer has evolved to offer a more modern look and feel, which better suits the premium beer and our target drinker.
"The bold green and crafted flourishes which we know are appealing to consumers remain, but have been elevated for further shelf standout.
"The feedback on Lager's new look has been very positive."
The packaging refresh has seen Innis & Gunn's Session IPA and Mangoes on the Run IPA brews benefit from a modernised look, as well as the introduction of a new 440ml format.
Alongside this, the brewer's flagship beer The Original and the Caribbean Rum Cask – formally Blood Red Sky – are now available in a clear glass bottle.
Sinclair said the new packs will "better show the colour of the liquid inside and align with their premium credentials."