Hybrid working shakes up consumer demand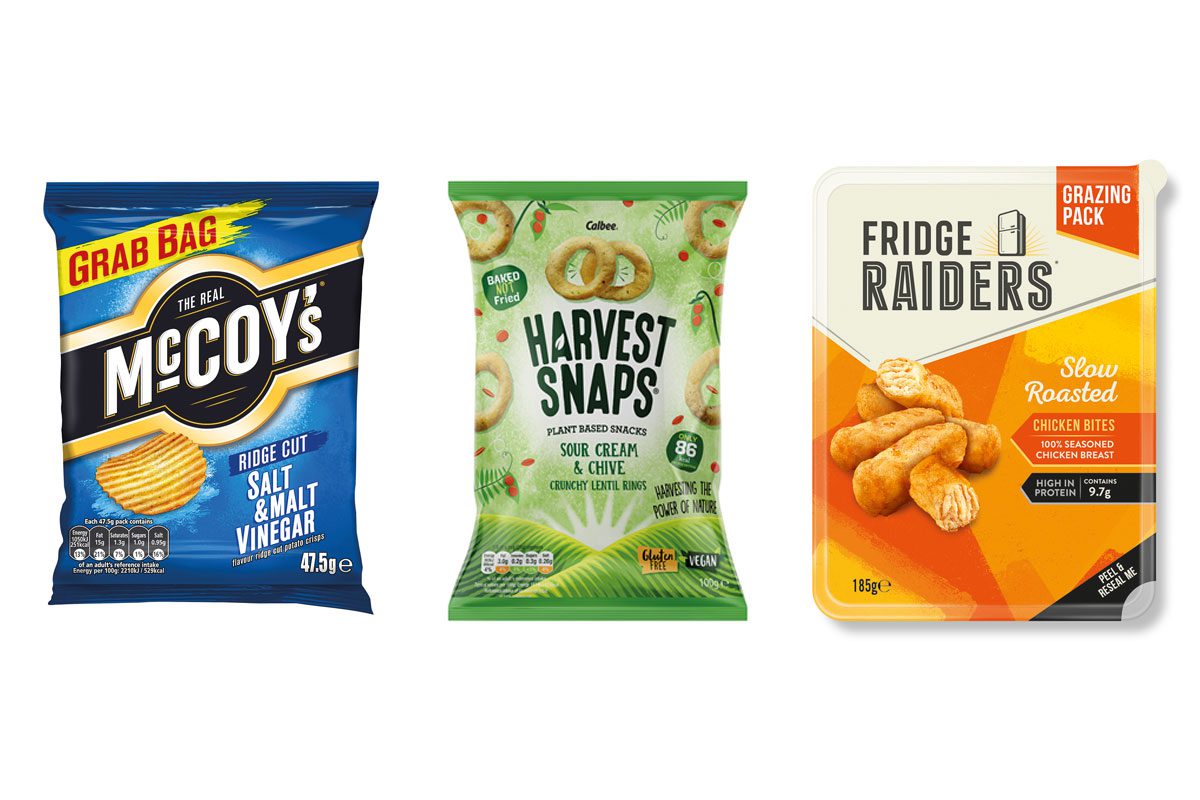 WORK from home orders may have ended in January, but the commuter landscape looks like it may have changed forever.
Hybrid working, which includes shifts at home and in the office, appears set to stay for many consumers. How then can convenience retailers effectively cater to those workers looking for snacks on-the-go, or at home?
• Versatility seems to be the answer, at least according to Pilgrim's Food Masters, the firm behind Fridge Raiders.
Dawn Spencer, category innovation and sustainability manager at Pilgrim's, said the Fridge Raider range has formats to appeal to daily commuters and home-office workers alike.
For consumers on the go, Spencer recommended the Fridge Raiders Mighty Multipack, which allows consumers to try out different flavours as well as provide an opportunity to pick up a snack as they head out of the door.
When it comes to workers snacking at-home, Spencer suggested stocking up on Fridge Raiders Roast Chicken Bites Grazing Tub. According to Spencer, the format is ideal for satisfying shoppers seeking a larger and more economical snack pack.
And there would appear to be more of those sorts of customers out there, with Spencer highlighting Kantar data which revealed sales of 'grazing formats' grew by 18% at the end of last year.
"The lasting effects of working from home and the implementation of hybrid working models is sure to have an enormous impact on the food-to-go category.
"However, this presents an opportunity for retailers to innovate their approach to their food-to-go fixtures to ensure they can cater to both the on-the-go and at-home consumer," she said.
• The rise of hybrid working has also created opportunities to upsell, according to Matt Collins, trading director, KP Snacks.
Collins said that with many consumers continuing to work from home, retailers will still be presented with opportunities to encourage trade up as workers seek more premium lunch options.
"Hybrid workers may view food to go as more of a treat if purchasing less frequently and will likely be willing to spend more, meaning there is an opportunity to create premium lunch deals catered to part-time office workers," he said.
For this type of shopper, Collins suggested premium crisp brands like Tyrrells should hit the mark, having scooped 90 Great Taste awards over the years.
When it comes to those consumers who have made the return to the office, Collins suggested value will be a key consideration when commuters make their purchase decisions.
An effective meal deal option for lunchtimes is therefore key, according to Collins, who highlighted Mintel research that found 62% of consumers enjoy picking out a meal deal combo.
Collins suggested brands like Hula Hoops and McCoy's range are an ideal fit for a meal deal that offers both quality and value.
"Retailers should look to create value by understanding customer expectations, whether that be through premium or value offerings.
"51% of shoppers look for meal deals when buying food to go and 34% of shoppers say they would pay more than £5 for meal deals if the products were high quality," he said.
• Price point isn't the only factor influencing purchases in food to go and snacking.
Jon Wood, commercial director at Calbee UK – the firm behind Harvest Snaps – said health will be high on the agenda for many.
Available in Sour Cream & Chive Lentil Rings and Thai Sweet Chilli Lentil Puffs, Wood said Harvest Snaps meets consumer demand for healthier options,
He said: "Many consumers will be seeking healthier products for 2022, going hand in hand with the 'new year, new me' mentality.
"The demand for great tasting plant-based products is on the rise, particularly among consumers eager to continue Veganuary and embrace a vegan diet throughout the year.
"Retailers should aim to stock new, exciting and great tasting products to help drive sales and intrigue customers."