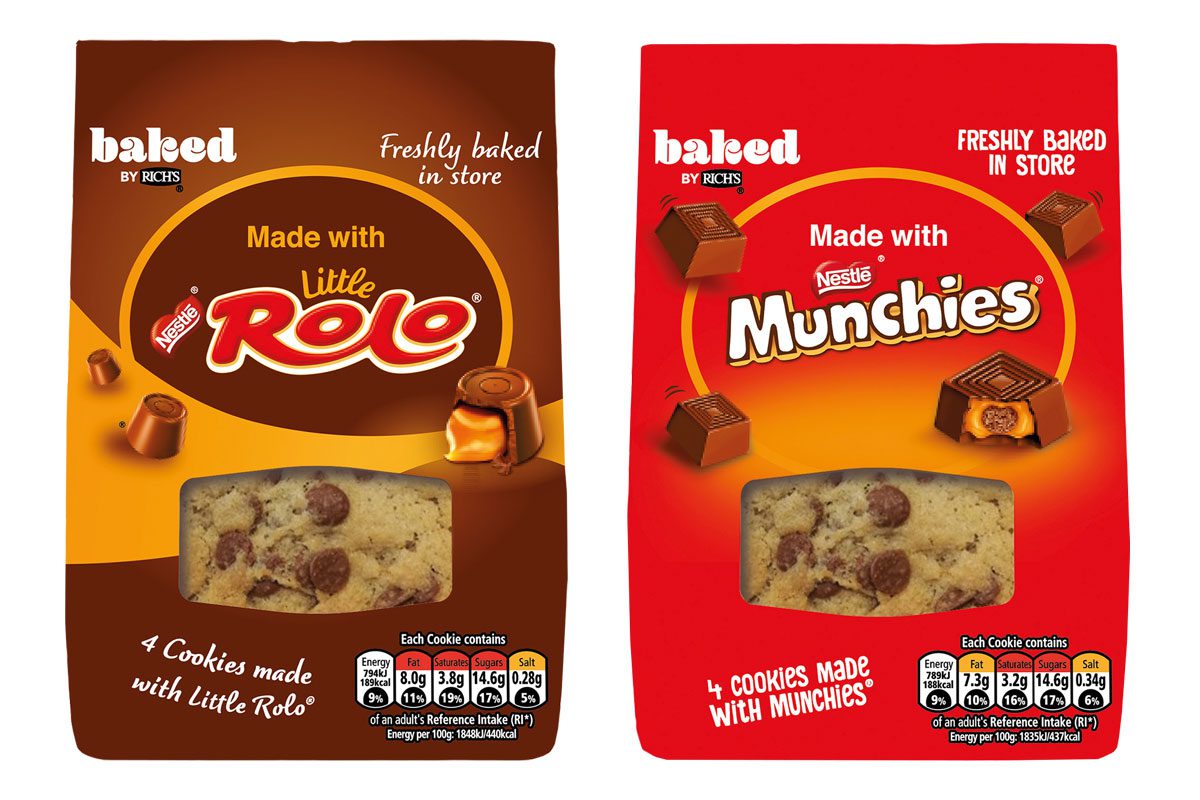 RICH'S has teamed up with Nestlé Professional to launch three new branded cookie variants under the former's 'Baked Made With…' banner.
The in-store bakery range will now include Matchmakers Zingy Orange, Munchies and Little Rolo variants.
Available to the convenience channel later this month, the new flavours are poised to tap into growing demand for premium cookies, according to John Want, sales, marketing and R&D director at Rich's.
"Premium cookies sales were up 20% in 2021 and 'filled cookies' have also helped to grow the category by adding value and encouraging trade up with consumers.
"In-store visits to supermarkets hit their highest levels since March 2020 in December 2021 as consumer confidence returned, reaffirming the importance of unique product offerings like oven-fresh cookies," he said.
Want was bullish about the prospects of 'bakery to go' products for 2022, following two years which saw the category take a hit under Covid restrictions.
"With more occasions to come together and eat as a group in the months ahead, we predict an increase in demand for indulgent treats that can be divided up between many," he said.