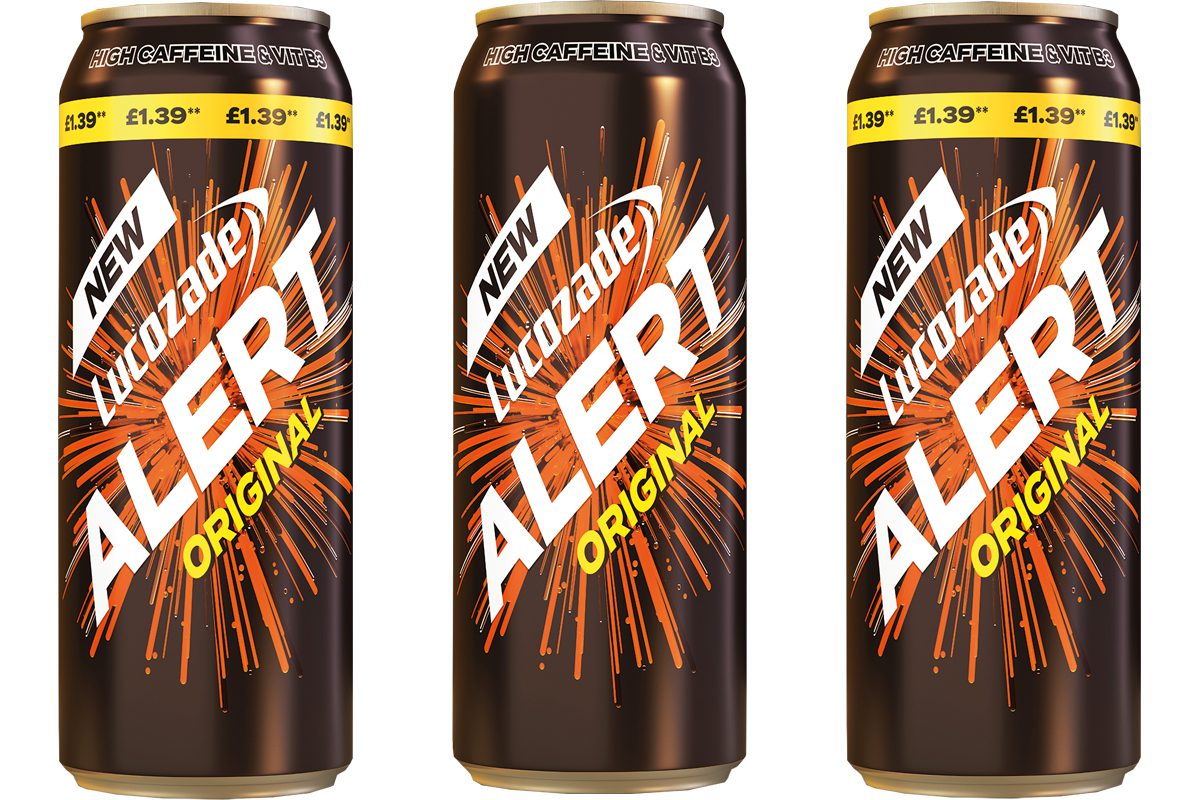 LUCOZADE's energy drink range Lucozade Alert has a new flavour.
Suntory Beverage & Food Group has added Original flavour to the stimulant range – which first launched last year.
Lucozade Alert Original joins Tropical Burst and Cherry Blast flavours in the Alert portfolio.
Rolling out this month, the new flavour is available in a 500ml standard pack as well as a £1.39 500ml PMP.
Suntory is supporting the rollout with a PR, digital and social media campaign.
The range expansion follows a successful launch for Lucozade Alert, which generated £1m of value sales in under two months through wholesale and convenience stores.
Zoe Trimble, head of Lucozade at Suntory Beverage & Food GB&I, said: "Over the past year, consumption patterns have changed, drinking occasions have evolved and we know the importance of converting these insights into action through the launch of new flavours, formats and NPD."
Trimble added that the launch was "just the start" of Suntory's plans for the Alert range in 2022. "It's going to be a big year for the brand," she said.