Boost still backing PMPs in convenience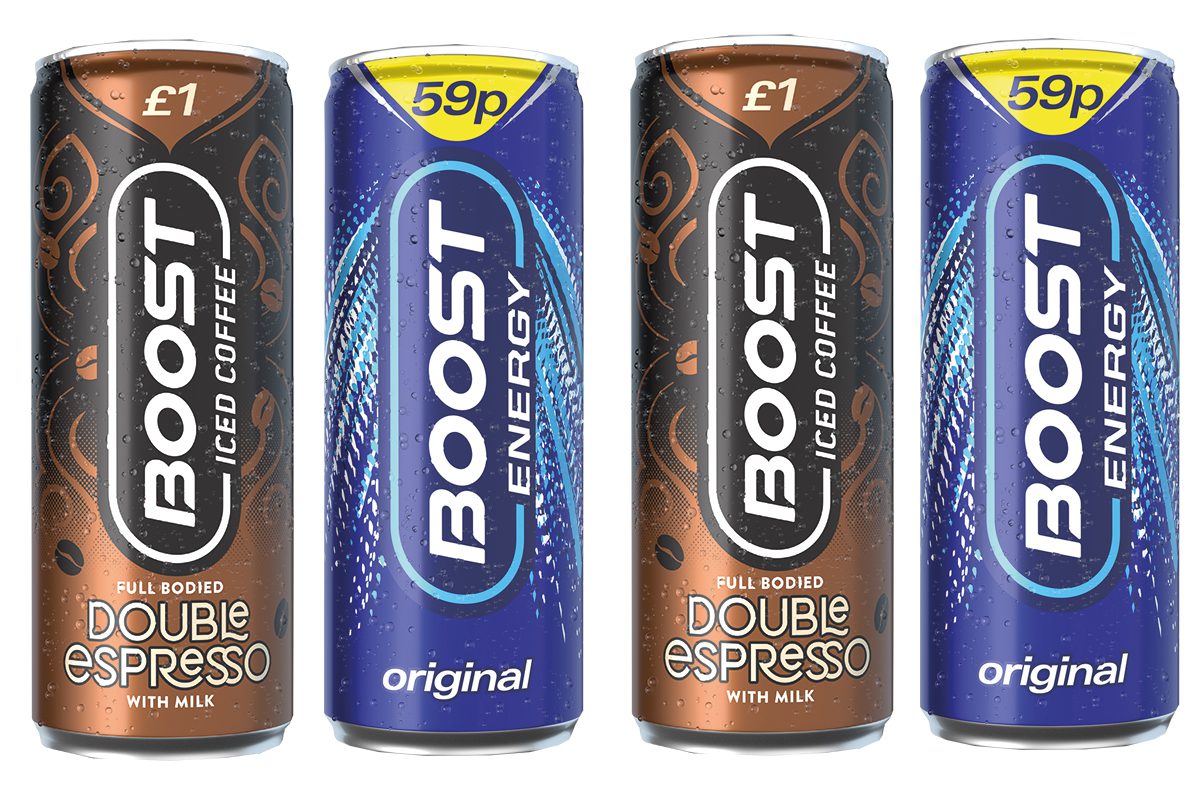 RISING energy prices and the spectre of inflation are likely to leave many consumers feeling price-conscious this year, meaning the cost will be a major consideration for shoppers in the convenience channel.
Signalling value will therefore be key to success in the energy category, according to Adrian Hipkiss, marketing and international business director at Boost Drinks.
Hipkiss said that with inflation forecast for 2022, communicating value to shoppers "is now more important than ever."
PMPs are the perfect way to go about it, according to Hipkiss, who said the format will continue to be a priority for Boost.
"A key focus for Boost is providing great quality products, hitting consumer trends and needs, all whilst meeting these needs at attractive price points.
"We do so without compromising on our promise of strong cash margins, something Boost is renowned for.
"PMPs account for over 60% of total soft drink sales in independent and symbol convenience stores and are a great way of communicating value and quality to the consumer," he said.
Hipkiss isn't the only one who thinks stocking a wide range of PMPs is worthwhile, retailers also seem to be increasingly handing over space to the format.
"We have seen great growth in the availability of PMPs," said Hipkiss.
"Since the start of the pandemic, 43% of retailers have stated that they will now offer more PMPs in their stores.
"At Boost, we offer PMPs across our entire portfolio, as they communicate great value to the consumer whilst also offering excellent cash margins for retailers."
When it comes to choosing whether to stock PMPs or unmarked stock, Hipkiss said retailers should not only focus on communicating value, but also "building trust" and ensuring customers can "depend on you within their budget."
"By offering one-off deals and the odd price reduction with unmarked stock, retailers risk introducing new products to customers that, without a promotion, they will choose not to buy.
"By offering PMPs it allows you to build up reliable value where you can become a staple in the customer's shopping basket.
"The customers know that they are paying what is deemed a good price, and it builds trust, which is an integral part of the shopping experience," he said.
A good range of PMPs may help c-store retailers, a great display can push things even further forward – and Hipkiss had some advice for retailers looking to pick up impulse sales from their energy drink range.
"A big factor within driving incremental basket spend can be boiled down to positioning within the shop and playing to the on-the-go market.
"PMPs or not, placing key impulse items such as soft drinks in close proximity to complementary categories, such as food to go and snacking, can be a huge factor in driving cross purchases," he said.