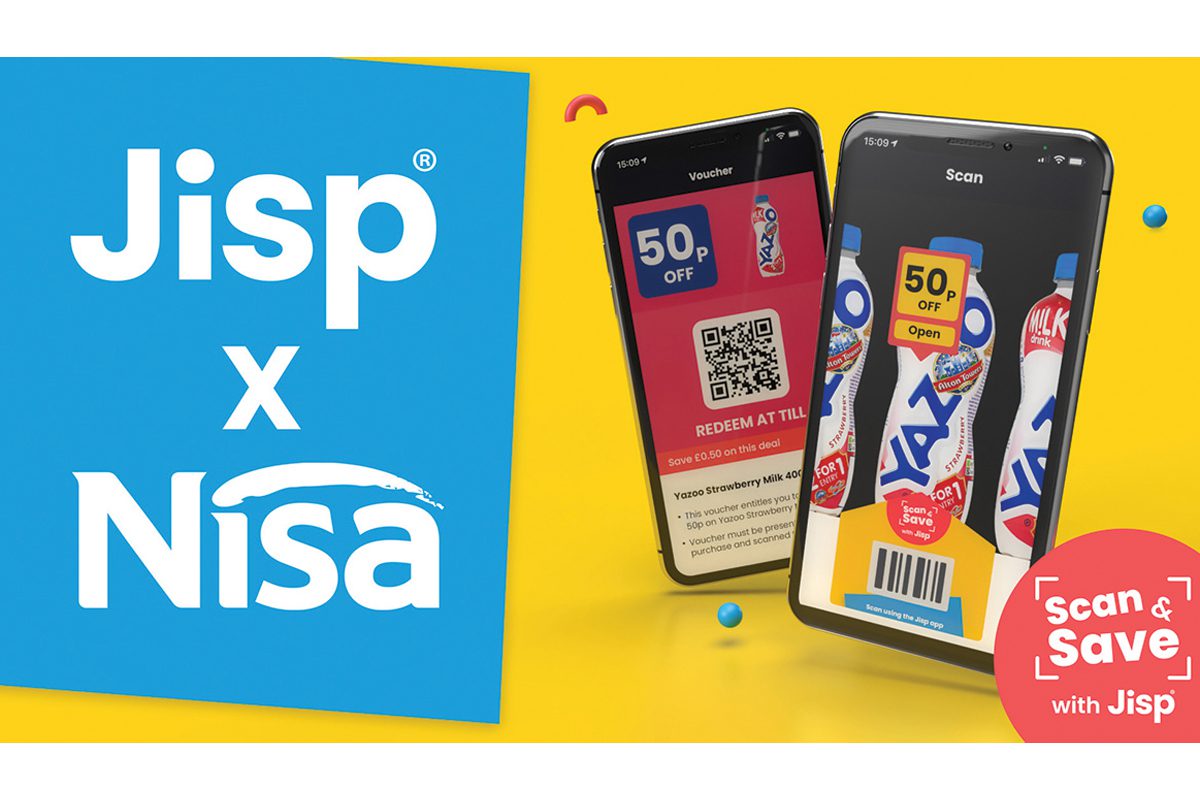 NISA and Jisp have joined forces to roll out the retail app brand's Scan & Save augmented reality (AR) vouchering system to independent retailers across the UK.
Jisp's AR vouchering system allows customers to access a range of discounts from leading brands by scanning product barcodes in store. The app then presents exclusive promotions, which customers can then redeem with their phones.
The national rollout, which commenced on 26 January, follows a pilot scheme that saw shoppers redeem 32,895 vouchers through the app from September to December.
Retailers that participated in the pilot scheme accumulated a combined discount redemption value of £36,211, with over 2,300 unique shoppers and 81% becoming repeat redeemers.
Julian Fisher, chief executive of Jisp, said: "Our pilot achieved above and beyond what we hoped to accomplish, benefiting everyone from retailers and brands, all the way to the customers."
James Taylor, head of central operations at Nisa, said: "It's been fantastic seeing our retailers adopt a new, trailblazing digital system in stores of every shape and size across the UK.
"Scan & Save is a superb solution for any retailer looking to deliver high-end technology that is often only accessible at larger supermarket chains.
"We're excited to see more positive results in the upcoming months working with Jisp."