Alastair Williams of Scandinavian Tobacco Group talks convenience channel cigar trends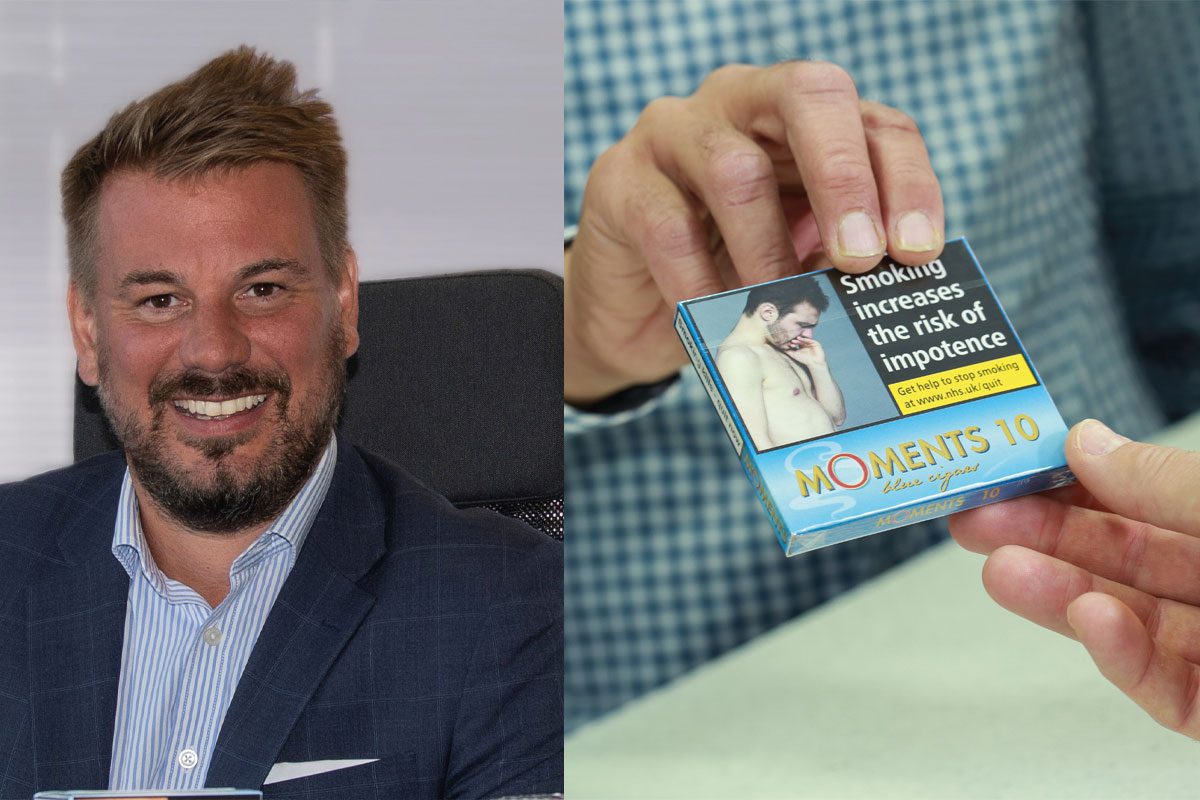 UNLIKE confectionery and crisps, where large packs are gaining ground, smaller seems to be better when it comes to cigar category growth.
IRI MarketPlace data for Scotland, to the 28 November 2021, has revealed that while the performance of traditional cigars has been static, cigarillos have grown at a remarkable rate – as Alastair Williams, country director at Scandinavian Tobacco Group UK, explained.
"When you include the cigarillos segment whose sales have grown quickly over the last couple of years, from virtually nothing to over £86 million annually, you can see that the combined category has grown strongly over the last year or so and is currently worth just over £283m in annual sales across the UK."
Cigarillos now account for 43% of all cigars sold in volume terms, but Williams said that total category growth has been supplemented by the continued rise of the medium/large segment.
Despite this though, miniatures are still the category's top performer, currently worth just under £105m in annual sales.
With all these different formats available – and plenty of brands to choose from – consumers could be forgiven for feeling a little lost when attempting to navigate the cigar category.
That opens up an opportunity for retailers to do some selling, and Williams said STG UK is more than happy to help them improve their own knowledge, which they can then pass on to adult smokers.
"Nothing beats face-to-face communication, so first and foremost we have our field sales force which goes out and visits convenience retailers daily to share their knowledge and expertise on how to maximise sales from cigars.
"If they don't currently get regular visits from an STG rep, then retailers are very welcome to email us (enquiries.uk@st-group.com) to request a visit," he said.
Face-to-face communication may be unbeatable when it comes to gathering cigar category knowledge, but STG UK also offers resources for retailers seeking access to information they can implement in an instant.
The cigar manufacturer offers digital support through its trade website – stgtrade.co.uk – which Williams said is a "good reference point" for retailers and store staff looking to increase their own knowledge at a time that suits them.
Further resources for retailers can be found through STG UK's quarterly retailer newsletter, available to c-store retailers on the firm's database. The newsletters highlight the latest trends impacting the category, and include STG UK planograms and pricelists.
Now may be the right time for retailers to brush up on their cigar knowledge, according to Williams, who spies a chance to grow category sales in the spring.
"Typically, as spring approaches, bringing with it more outdoor smoking opportunities, some adult smokers will treat themselves and 'trade up', but of course this doesn't mean that retailers need to start stocking larger more expensive hand-made cigars.
"It may be as simple as a miniature cigar smoker opting to jump to a Panatella for example," he said.
Looking further ahead, STG UK has plans to inject even more diversity into the cigar category – with Williams teasing NPD in the pipeline.
"It's too early to share our detailed plans but I can tell you that we will be introducing a new product to the market later on in 2022, which will meet a number of current consumer trends and should hopefully become a regular fixture on retailer's tobacco shelves," he said.