Retailers making the most of seasonal opportunities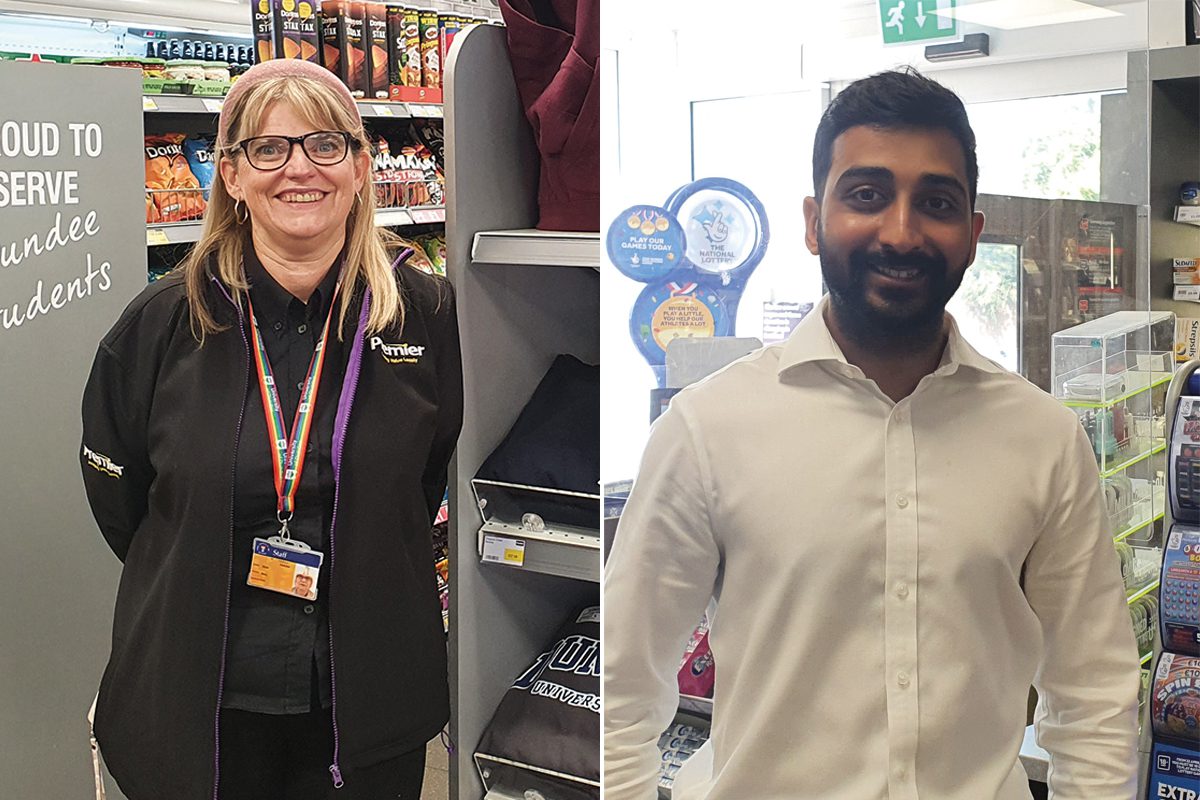 WITH lockdown restrictions easing for the hospitality sector, competition for St Patrick's Day spending should be fiercer this year.
However, the last two years have seen some shoppers spend more time in the off-trade than ever before, providing an opportunity for stores to shine this March.
For Moira Dean of Premier @ DUSA, St Patrick's Day has always been a popular occasion at her store, located on the University of Dundee campus.
Covid may have muted celebrations in 2020 and 2021, but Moira reckons that means students will be all the more enthusiastic when it comes to celebrating.
She predicted Irish brands and those drinks on the sweeter end of the flavour spectrum will sell particularly well.
"Our main customer base are obviously students who tend to prefer sweeter drinks like Dragon Soop, but Irish off-sales do usually perform well in the lead up to St Pat's, with Guinness and Jameson being popular choices for the day itself," she said.
Alcohol brands may not be the only ones to benefit from St Patrick's Day celebrations this year either.
Moira said that her university store's diverse customer base, which includes students from across the globe – many of whom do not drink alcohol – has fostered sales growth for low- and no-alcohol products.
"I do think that the drinking culture around students could be changing here and no- and low- options might start appealing more to them as it lets them still go out and enjoy their nights without being peer pressured into drinking alcohol.
"So, for St Patrick's Day we're looking to stock up on Guinness 0.0% to really appeal to these students.
"It means these students can still enjoy the overall university experience with a healthier option that still tastes good," she said.
Students aren't the only demographic in Scotland that like to celebrate St Patrick's Day.
At Costcutter – Fresh in Falkirk, retailer Anand Cheema said making use of seasonal decorations is a great way to generate excitement among shoppers.
Anand said that dressing up the store builds excitement and brings more customers through the door, putting them into contact with promotions and providing the opportunity to entice shoppers to trade up.
He said: "With St Pat's people tend to go for typical options with Guinness and Jameson, but there is a chance to up-sell to them here and try something new.
"Last year, we held a virtual whiskey tasting session with Tullamore Dew and that has been really successful for us.
"More people came into the store to buy Tullamore at the time and since the event, we've also experienced some recurring sales from customers that have found a new whiskey to enjoy," he said.
Seasonal occasions like St Patrick's Day may help to bring customers through the door, but once they're there, Cheema suggested there are far wider opportuniies for retailers than improving sales for Irish brands.
"With St Patrick's Day we'll tend to promote items that use green or orange to fit in with the event and this works for our Beer Hawk kegs and Nico's Cocktails in particular," he said.
Cheema reckons these kinds of promotions are a great way to encourage trial of brands and variants that some shoppers may not normally consider, a win-win for the retailer and the customer.
Cheema also highlighted his recently introduced 'Keg of the Week' promotion – which sees the store offers different Beer Hawk variants at a lower price each week – as the kind of promo that does this well.
He said: "People seem to be getting pretty excited about it already and it will mean we will get the chance to shift some more volume of the variants that sometimes get overlooked so it's really beneficial for us as well."