St Pierre Groupe looks to the future of breakfast bakery
PANDEMIC trends continue to affect the breakfast category and retailers that react to evolving demand will see the benefit on their bottom line.
That's the view of Paul Baker, founder of St Pierre Groupe, who said that lockdowns have had a lasting impact on the way UK consumers approach breakfast and brunch.
"Many people have, and will continue, to replicate their favourite out of home dishes at home.
"This trend has helped drive sales in the £1.1m morning goods category – particularly for St Pierre, which lends itself perfectly to elevated breakfast meals thanks to its range of tasty brioche loaves and rolls, delicious Belgian waffles and croissants," he said.
Baker predicted that recreating "cafe culture" at home will continue in 2022, meaning those retailers that stock up on convenient formats of more adventurous breakfast options should do well.
And siting these options alongside a hot coffee offer will pay dividends at breakfast time, according to Baker.
"The St Pierre individually wrapped range, which comprises of Butter Croissants, Chocolate Filled Croissants, Brioche Waffles, Millionaires Waffles, Pain au Chocolat and Caramel Waffles, complement the take-home coffee trend perfectly.
"It also provides attractive margins for Scottish retailers, meaning it can work effectively as part of or alongside a hot drink fixture," he said.
Cross merchandising shouldn't be limited to coffee either. Baker highlighted the breadth of products and categories that can be paired with breakfast bakery, to help retailers build total basket spend.
"Scottish retailers should cross merchandise products to inspire consumers to trade up, such as St Pierre's Brioche Buns, eggs, avocado and bacon for an on-trend breakfast sandwich.
"Scottish retailers could also merchandise simple breakfast solutions next to each other.
"A simple way to do this is to put spreads next to the bakery section rather than with home baking products.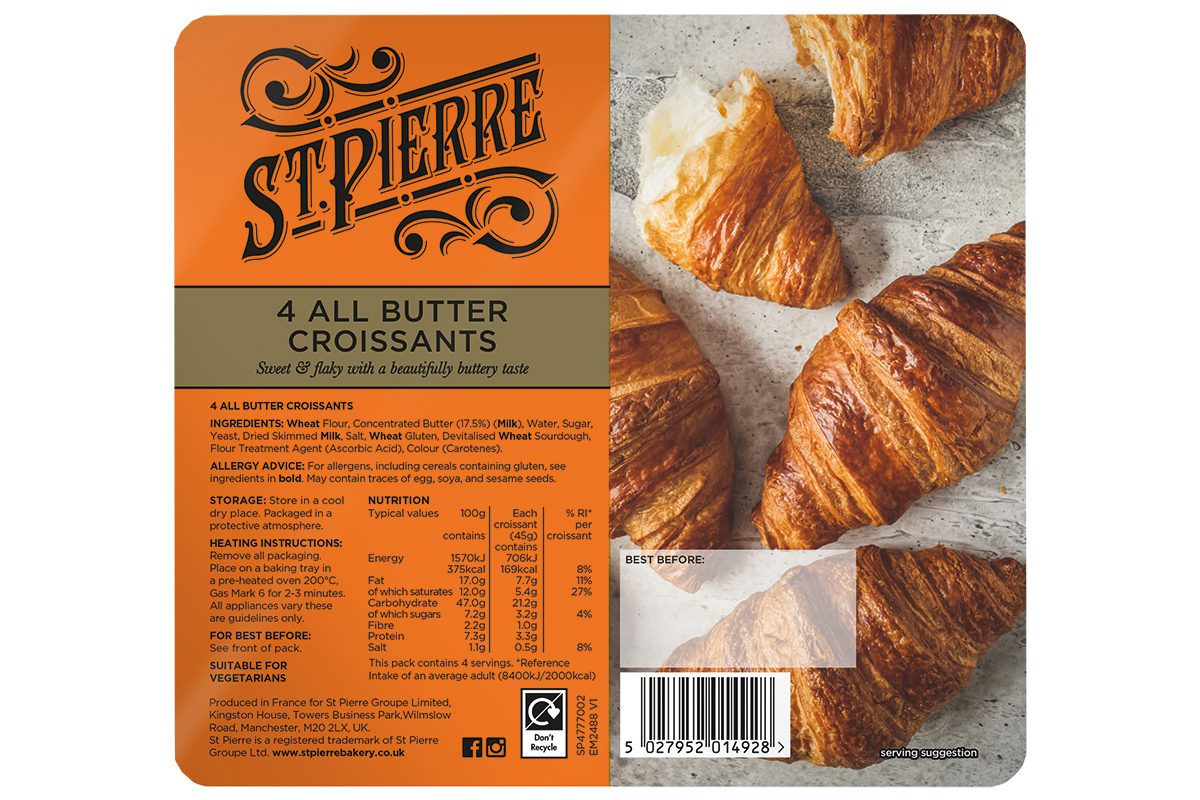 "It's also important to stock the essentials, like sliced loaves, as well as products that fit current trends, such as brioche which helps to elevate traditional dishes," he said
Recreating cafe culture at home isn't the only trend driving sales for breakfast bakery products in convenience.
Baker also claimed that consumers are seeking products that offer a bit of versatility, "to help minimise waste and cater for multiple meal occasions."
"They want foods that offer taste, convenience, versatility, and good value, so there is an opportunity for bakery brands with long-life multi-pack formats – like those from St Pierre, Baker Street and Paul Hollywood – to help Scottish retailers grow their breakfast business," he said.
Products that offer extended shelf life were highlighted by Baker as proving particularly popular in the wake of the pandemic – offering advantages for both retailers and customers.
"Products that offer an extended shelf-life will be a must stock for Scottish retailers, as they have become increasingly popular with consumers since the beginning of the pandemic.
"They also enable Scottish retailers to provide a strong bakery offering throughout the year, minimising the risk of wastage.
"All of the St Pierre Groupe brands offer an extended shelf life, which is resulting in growth across the board.
"Our brands enjoyed 26% growth in the last 12 weeks and St Pierre continues to be one of the fastest-growing brands in bakery," he said.