Weetabix investing in marketing, promos and NPD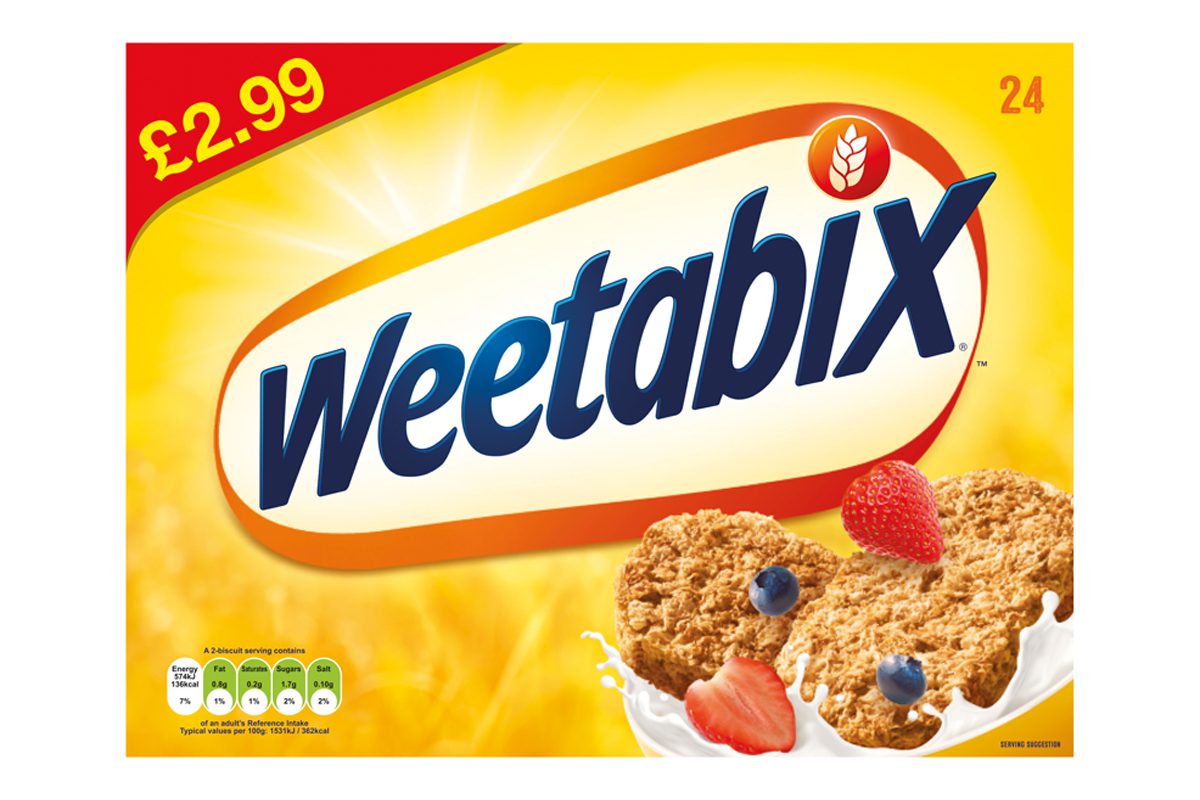 WEETABIX plans to throw its weight behind its most prominent brands this year, with on-pack campaigns, significant marketing investment and NPD all on the slate for 2022.
Things kicked off in 2022 with the return of Weetabix to the small screen, as part of a new advertising campaign that represents a £1.5 million investment in the brand.
The Weetabix campaign saw the breakfast cereal return to TV and video-on-demand channels, as well as social media platforms in January – with activity set to run through this month.
Featuring the tagline 'New Year, New you-a-bix,' the campaign is being supported by online and in-store marketing targeted at consumers looking to make a healthier start to 2022.
Gareth Turner, head of marketing at Weetabix Food Company, said: "Already present in over 6.5m households, the new TV ad and in-store campaign sees us kick start another big year for Weetabix. It builds on our ongoing commitment to driving category sales and supporting healthy choices at such a key time of the year," he said.
There's more to Weetabix's 2022 plans than marketing spend. The firm highlighted Nielsen research that valued the cereal category at £70m in the impulse channel and revealed plans for how it hopes to build on that position.
Darryl Burgess, head of sales for Weetabix, explained: "We're backing our big brands in 2022, with new on-pack campaigns for Weetabix and Ready brek, as well as exciting NPD for Weetos and Oatibix.
"Over one in three cereal purchases are decided in store, or online, and two thirds of shoppers are open to something catching their eye for purchase – therefore innovation is key to growth within the cereal category."
Burgess said Weetabix has been working closely with wholesale and convenience partners to ensure product availability over the past year, while still rolling out NPD.
"We continue to invest in the category as well, with popular NPD such as Weetabix Melts, available as a £2.99 PMP, and our award-winning Weetabix On The Go Caffe Latte, which was launched exclusively in the impulse channel to tap into the significant on-the-go opportunity retailers have," he said.
New variants aren't the only area Weetabix is open to exploring. Burgess said the cereal maker also plans to review pack sizes to ensure these suit convenience retailers.
"We know small cases are more productive and affordable for retailers, so our foodservice team will be encouraging stores to stock these," he said.
Weetabix has also been shoring up its PMP range, Burgess said, adding that this format will be "even more important" in the year ahead, as shoppers continue to see cost pressures.
He highlighted how expanding PMP availability for its Weetabix On The Go drink brand should help to communicate value to consumers.
"We've used the last 18 months to test and learn, such as with our successful £1 PMPs for the impulse channel, which we will be reintroduced in 2022 following strong sales.
"These offer great value to customers, with the PMP pack standing out on shelves offering an easy breakfast option at an affordable price," he said.