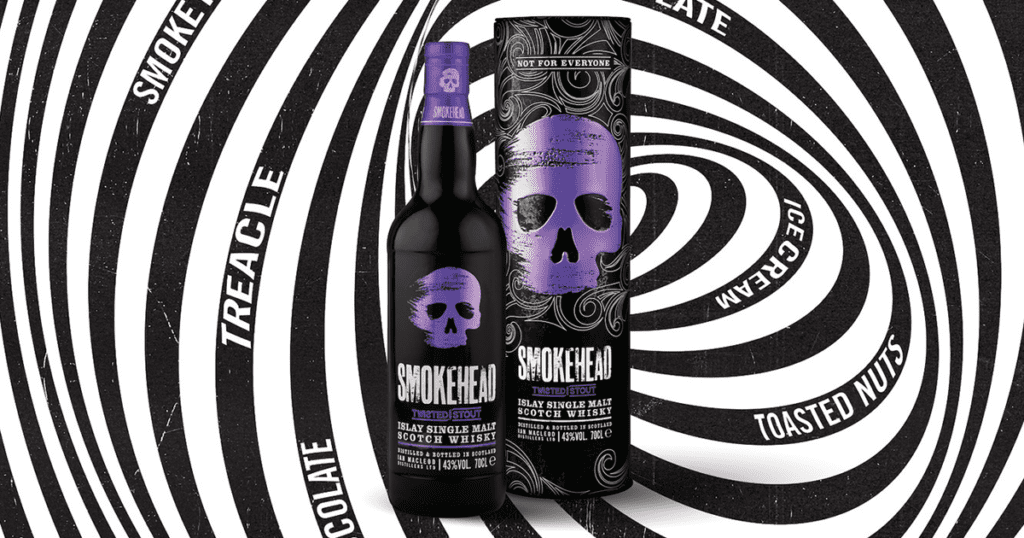 SMOKEHEAD has spun out a new limited-edition expression, with the launch Twisted Stout.
Tasting notes for the Smokehead Twisted Stout describe a dram that packs a peaty punch, while also offering a smoother, sweeter and silkier experience to whisky drinkers.
The Islay Single Malt Scotch Whisky's new release has an ABV of 43% and an RRP of £49.99. It is available exclusively online.
Iain Weir, Smokehead brand director, said: "Our unqiue and disruptive Smokehead thinking has led to some convention challenging, trail blazing, rule breaking whiskies over the years that don't follow the usual traditions and rituals.
"We've clearly struck a chord with those who do things their way, live life on their own bold terms, and pick a whisky that's as disinterested in the status quo as they are."