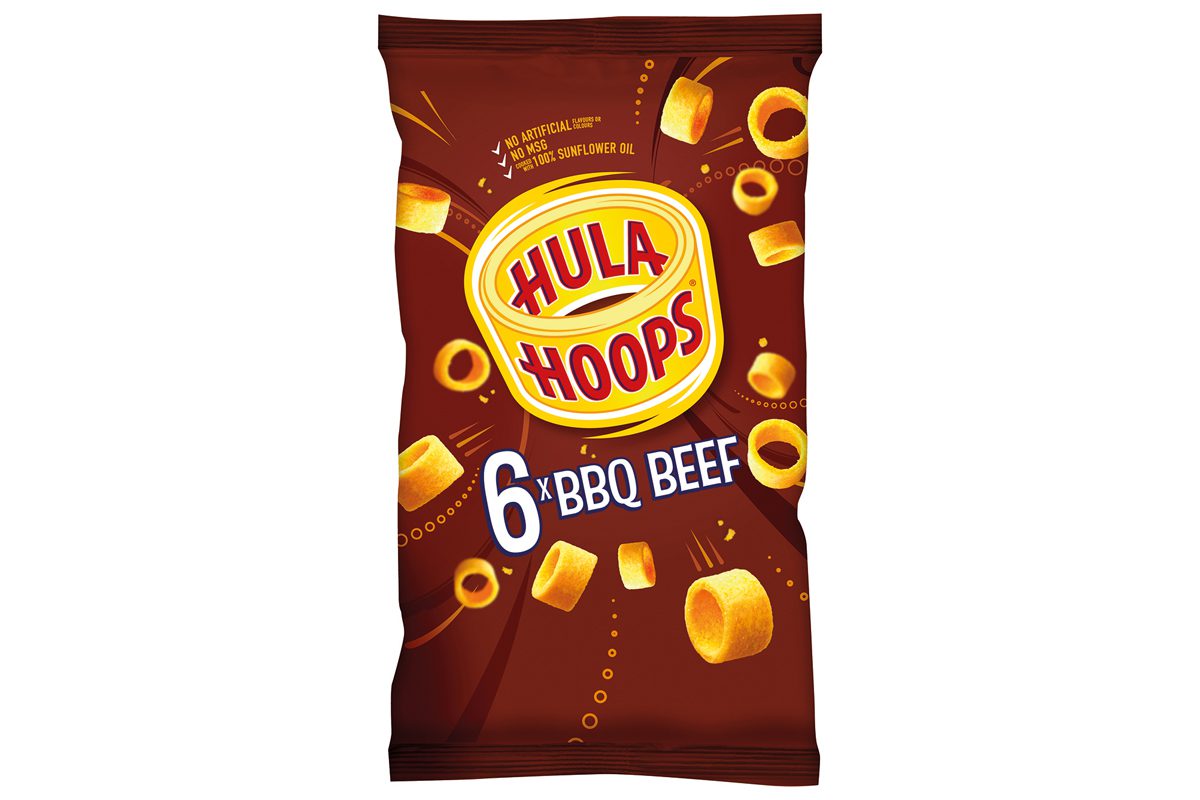 HULA Hoops has a new look for 2022, thanks to a packaging overhaul for the brand.
KP Snacks said the new packaging has modernised the brand's look, with "vibrant colours, sharp graphics and bold patterns."
According to KP, the packaging refresh builds on Hula Hoops' established look by bringing the entire range under a "master-brand design", communicating sub-ranges to make it easier for consumers to navigate in store.
The packaging overhaul comes at a time of growth for Hula Hoops
Nielsen Scantrack data from18 October found the brand enjoying 9.1% growth for the year to date.
John McDougall, brand manager at KP Snacks, said: "Hula Hoops is an iconic brand and continues to be a dominant player in the CSN category, having recently surpassed the £150m RSV milestone. We are delighted to be reinvigorating the brand with an exciting packaging update across the entire range."