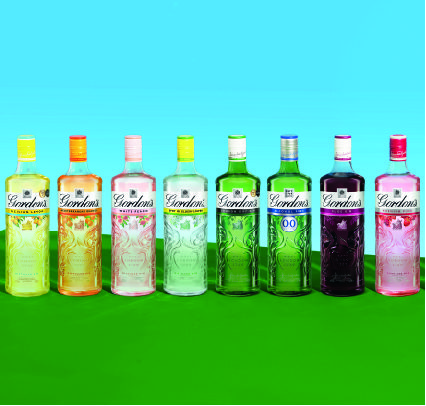 GORDON'S Gin has a new look. Brand owner Diageo has rolled out new packaging across the Gordon's range, in a bid to position the gin as a premium brand.
Diageo reckons the new design will appeal to new customers but also retain familiarity for existing customers of the 250 year-old brand.
Produced at the Cameron bridge distillery in Fife, which is 100% powered by renewable electricity, the new bottle is made from 85% recycled glass that Diageo reckons will offer gin-lovers a "positive choice" as the spirits giant takes another step towards its 2030 goal of making its packaging widely recyclable.
Mark Jarman, global head of Gordon's Gin, said: "We are incredibly proud to launch the latest fresh and stylish design for Gordon's gin, which builds on our rich history and familiarity whilst highlighting the taste cues and making the bottle even more attractive.
"On top of eye-catching aesthetics, this bottle is also part of our journey towards our wider sustainability targets, ensuring all packaging is widely recyclable by 2030. So, we are incredibly proud of this latest development."