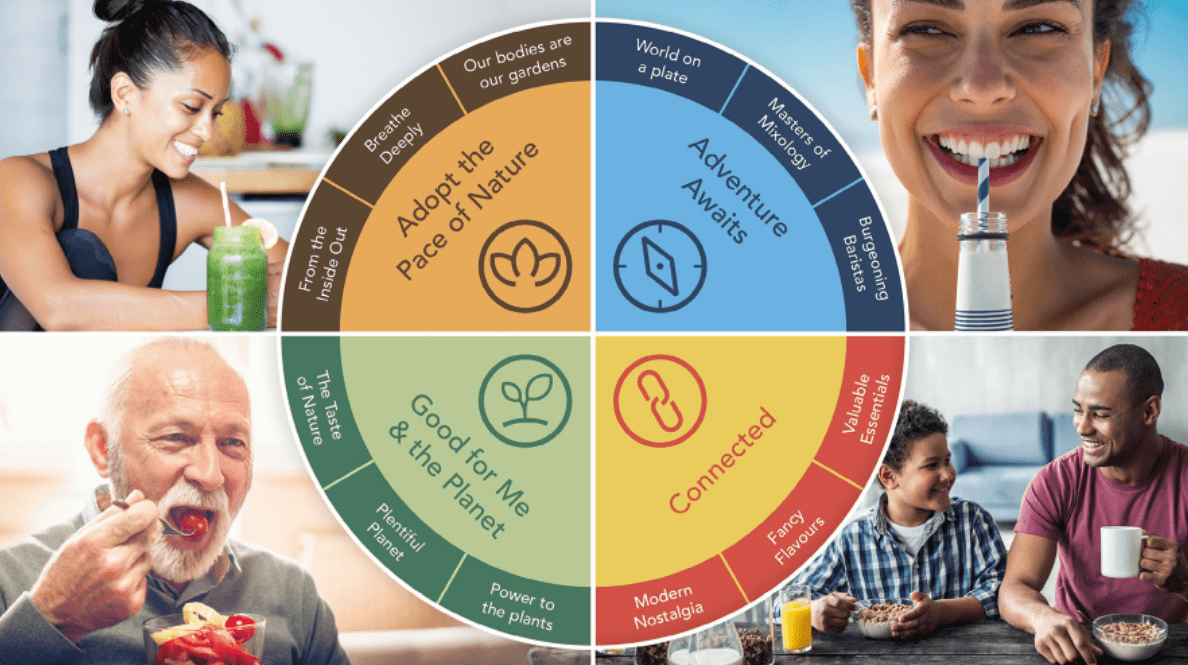 FLAVOURINGS manufacturer Synergy Flavours has predicted fallout from the Covid pandemic will continue to shape consumer food and drink trends in the new year.
In its 'Inspiring Trends 2022' report, Synergy has claimed that "never before" has it seen consumer trends so strongly correlated to one critical event.
According to the firm, trends for next year can be separated into four categories: Adopt the pace of nature; adventure awaits; good for me and the planet; and connected. All four overarching trends have been influenced by the pandemic, according to Synergy.
With 'Adopt the pace of nature', Synergy has predicted that consumers will take a more active – rather than reactive – approach to their health.
This could be good news for sales of products with functional benefits, and the report highlighted comments from Mintel health and nutrition analyst Karen Formanski, who said success for functional drinks has been driven by "consumers seeing shortcuts to health," and particularly younger adults.
"Staying true to this core audience is important, yet there are solid opportunities to reach older adults as new users given these unusual times. "Covid-19 will lead to broader appeal for products that serve up immunity support and stress relief," she said.
Under the banner of 'Adventure awaits', Synergy has predicted that the increased prominence of food tourism will affect category trends in the year ahead. With consumers restricted in their travel options since the start of the pandemic, Synergy reckons many will have become more adventurous with world cooking at home.
To cater to this demand, Synergy suggested retailers stock up on international cuisine options that allow consumers to recreate dishes from across the globe in their own kitchens. The adventurous instinct isn't restricted to food either, according to Synergy, as it also predicted that shoppers would seek out more excitement from drink options as they recreate hospitality experiences in their own homes.
It recommended retailers stock up on cocktail kits or coffee-shop-style coffee options to meet consumer demand in 2022.
Good for me, as another key consumer consideration, is in a similar vein to Synergy's 'pace of nature' prediction, but with plants coming to the foreground.
According to Synergy, while vegan and vegetarian remain relatively low in total population terms, the growth of flexitarian diets is worth paying attention to.
The report revealed that survey data from FMCGGurus estimated that around 20% of consumers worldwide have adopted a flexitarian approach to their diet – swapping out meat for plant-based alternatives from time to time.
As a result of this, Synergy predicted even more innovation in the plant-based alternatives category, as brands "have been forced to develop products which are tasty enough to lure regular meat eaters across."
Dubbed 'connected', Synergy's fourth major trend pre[1]diction for 2022 leans heavily on consumers' desire for nostalgic favourites. Whether it involves a new take on an old flavour, or the reintroduction of a classic, Synergy reckons brands that can offer consumers a touch of nostalgia will do well in the year ahead. According to Synergy's report, 60% of consumers "are interested in buying products from their childhood brands."
It said: "For all ages, sweet nostalgic flavours can take consumers back to their childhood, reminding them of the simple pleasures of their younger years."
Economic turbulence in the wake of the pandemic may further drive consumers towards familiar favourites, Synergy suggested, as shoppers seek out products that of[1]fer affordability, convenience, safety, protection, and durability.