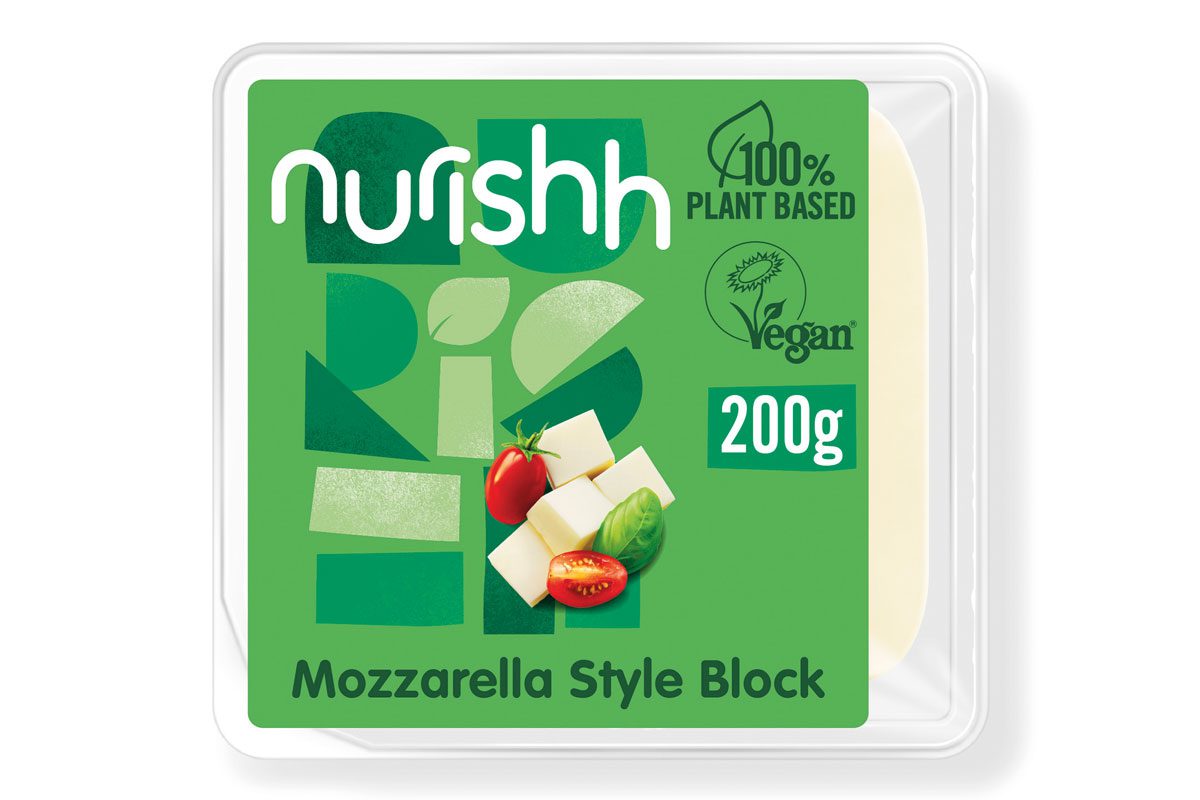 BEL UK has rolled out its first range of plant-based alternatives to cheese with the launch of Nurishh.
Following what Bel UK called a successful soft launch with Nurishh Plant-Based Alternative to Camembert, the brand has now introduced a Nurishh Mozzarella Style Block and Nurishh Cheddar & Mozzarella Style Blend Grated to Asda stores and retailers nationwide.
The Camembert variant has an RRP of £3.50 while Cheddar & Mozzarella Style Blend Grated and Mozzarella Style Block have an RRP of £2.50.
Bel UK reckons the Vegan Society approved launch presents a significant sales opportunity for retailers as IGD research found that 36% of British shoppers claimed to be following, or were interested in following, a more flexitarian diet.
Chloe Feminier, plant-based commercial manager at Nurishh, said: "A versatile selection designed to cater to all occasions, with taste highlighted as a key barrier to buying vegan products, and insights showing consumers seeking inspiration for plant-based recipes, the new additions to the Nurishh range bolster the offering, with varied formats ensuring a delicious plant-based option for every occasion and recipe."