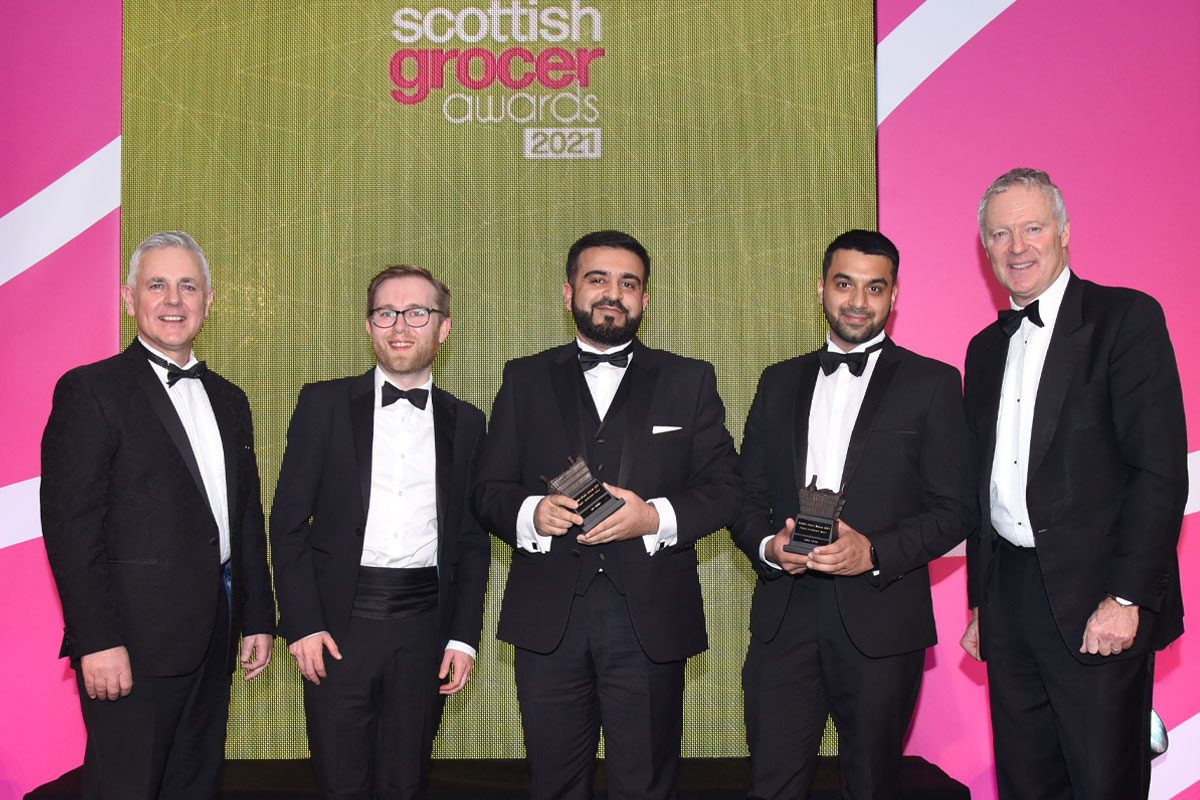 Leading lights from across Scotland's convenience retail sector gathered at Hilton Glasgow, on 17 November, to celebrate the nation's most entrepreneurial and community focused retailers and staff.
Top honours on the night went to Asif Ashraf and Faisal Sattar of MHouse Business Solutions.
The Motherwell based retailers received the Industry Achievement Award in association with Republic Technologies UK in recognition for their outstanding contribution to the development of retail technology. The pair's EPOS  business has expanded rapidly during the pandemic, growing from around 300 customers to a client base in the region of 800, since moving to their Eurocentral headquarters in January 2020.
Other worthy winners on the night included Ross Macpherson and Mandi Duncan, the retailers behind Ayrshire stores Day-Today Barassie; Day-Today Doonfoot; and Day-Today Coylton. The pair received The Entrepreneur Award on the night and also took home the gong for Symbol Store of the Year (multiple store).
Scottish Grocer editor Matthew Lynas congratulated all winners and finalists on the night, praising them for their exceptional efforts supporting local communities throughout the pandemic.
He said: "Scotland's convenience sector, retailers and store staff the length and breadth of the country have shown just how vital they are to the health and wealth of the nation, supporting communities and acting as a lifeline for many.
"The standard for the Scottish Grocer Awards 2021 has been phenomenal. Over the course of the pandemic, good retailers have become great and the very best have pushed the bar higher than ever."
Click here to see the full list of winners.