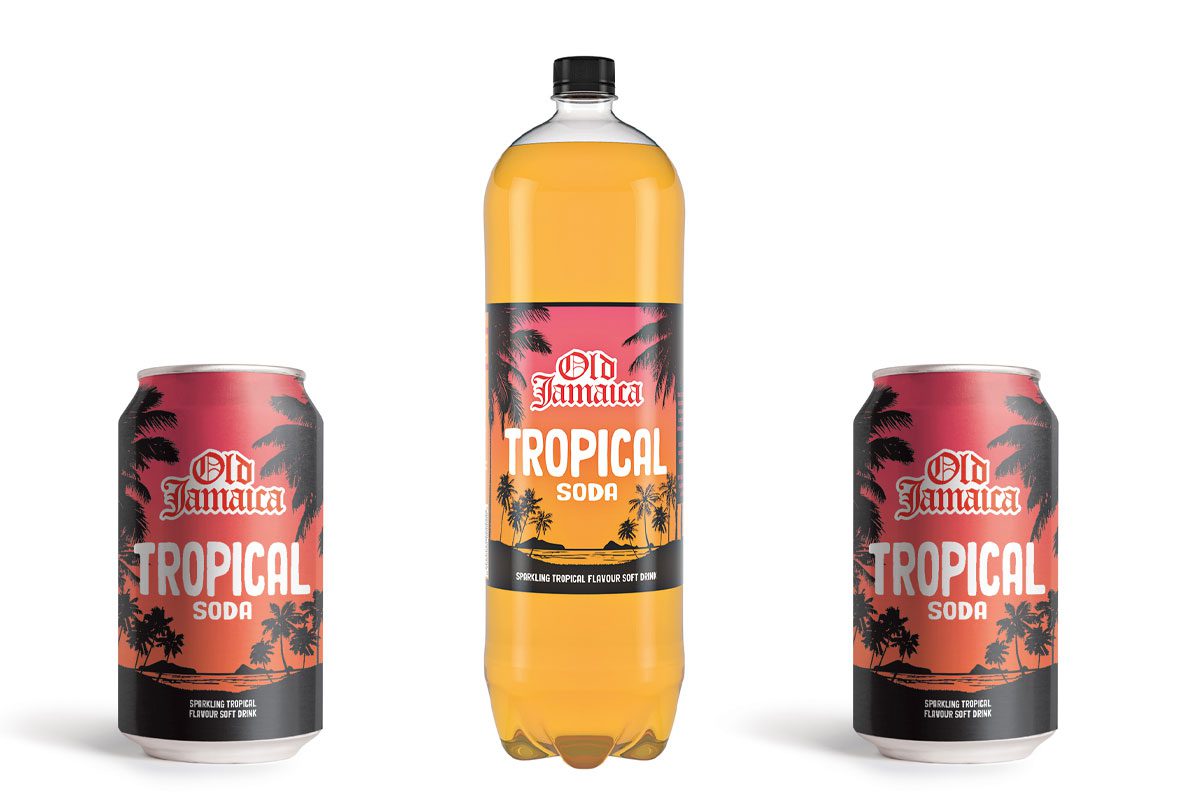 REFRESCO has overhauled its Old Jamaica range, launching a new flavour, new format and revamped packaging.
Old Jamaica Tropical Soda is available in 330ml cans at an RRP of £0.45 as well as in a two litre PET bottle priced at £1.49 RRP.
The new PET bottle format is also being rolled out across the brand's Pineapple Soda and Grape Soda variants.
Old Jamaica's new packaging was described by Refresco as modern and vibrant with a "strong colour palette."
Teri Cooper, senior commerical manager at Old Jamaica, said: "To create a strong on-shelf standout and appeal to our target audience, we have unveiled a vibrant new design which better reflects Old Jamaica Soda's brand personality."