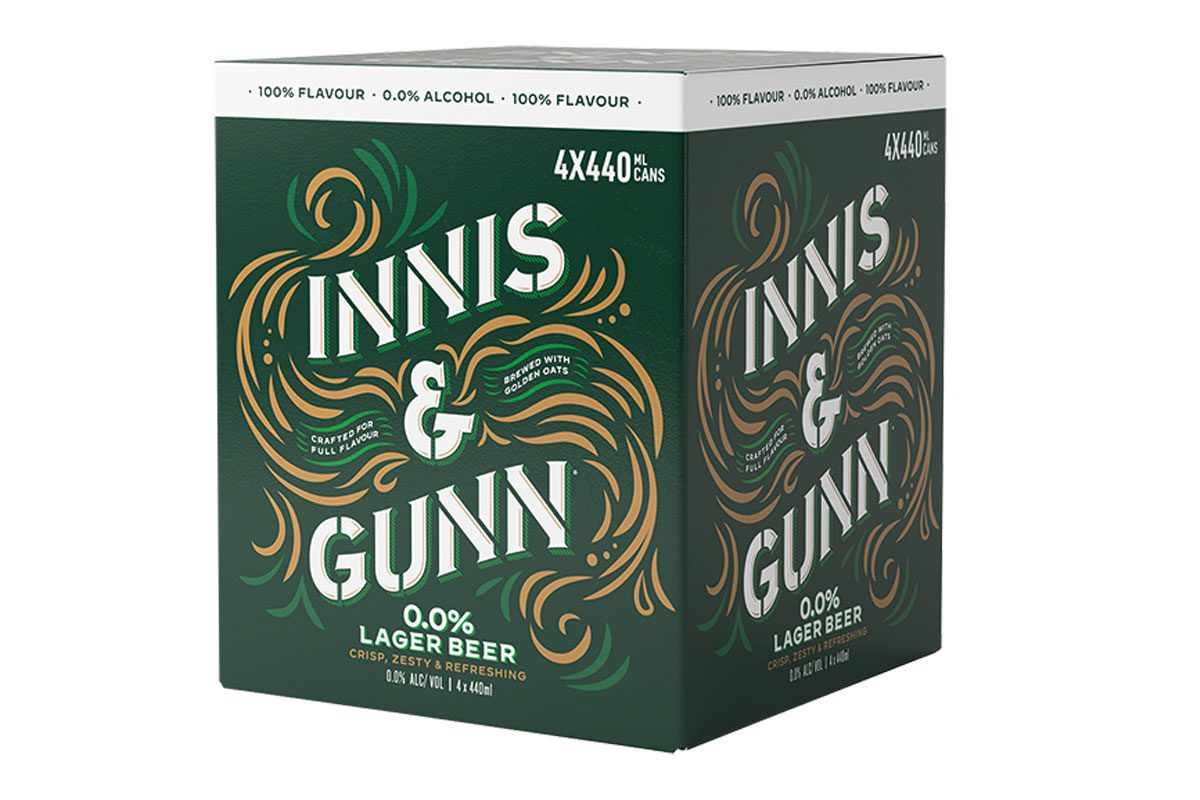 INNIS & Gunn has joined the low- and no-alcohol game with the release of its 0.0% lager.
The 4x440ml can format of Innis & Gunn 0.0% Lager will roll out to 106 Tesco stores from 15 November, and is also available through Innis & Gunn's online store.
Innis & Gunn 0.0% uses the same hops as its 4.6% counterpart, which the brewer said ensures the alcohol-free beer retains the flavour consumers are familiar with.
Douglass Gunn Sharp, founder and master brewer at Innis & Gunn, said: "We have been working on brewing a strictly 0.0% version of our award-winning Lager Beer for some time and I am thrilled to finally be able to announce this beer along with news of initial listings with Tesco across Scotland.
"We have once again used pioneering innovation and the skill of our talented brew team to create this premium non-alcoholic lager, which does not compromise on flavour or refreshment and which is totally Innis & Gunn.
"This is a much anticipated release from Innis & Gunn, and an extension to our hugely successful Lager Beer. It is part of our strategy to grow the brand and to offer consumers more choice on more drinking occasions in different categories."