Advice to help retailers raise their game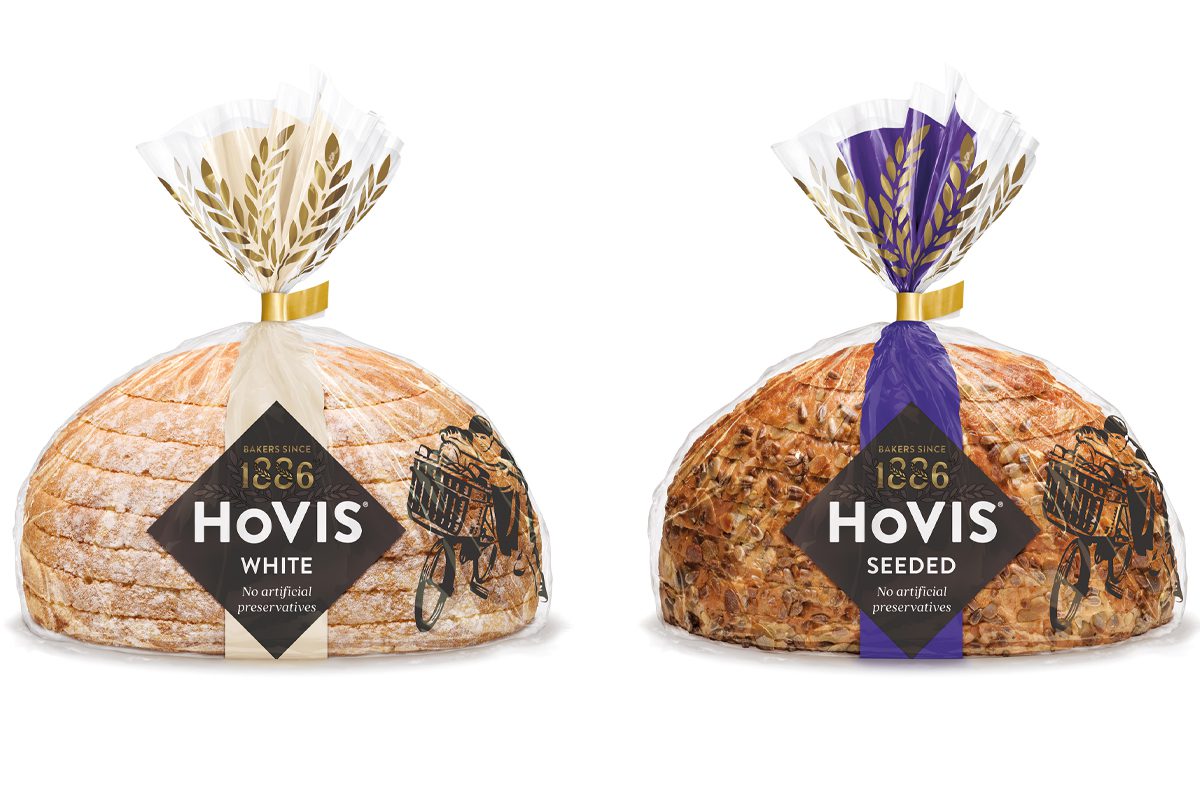 THE colder months have arrived, meaning many consumers will be on the hunt for heartier fare.
With this in mind, Hovis has weighed in with tips for retailers to help ensure they have a range that's fit to capitalise on every festive sales opportunity.
According to Hovis, this winter follows a period of rejuvenation for the bread category. One consequence of Covid restrictions has been a boost for some bread brands – as consumers spent more time at home.
Thomas Pook, national account manager for wholesale at Hovis, said that the pandemic has "reinvigorated the sector"
"The Covid-19 pandemic has helped the bread category and reinvigorated the sector.
"With consumers remaining at home over the last 18 months, it has created more in-home dining experiences for breakfast, lunch and dinner where consumers have enjoyed bread and other bakery items as part of their meals," he said.
Bread may be have been given a boost by the pandemic, but its' not business as usual either according to Pook.
The category star in terms of growth is what Hovis has designated 'bread with bits'.
According to Nielsen research for the year to 14 August, provided by Hovis, this segment has been enjoying growth of 4.4% in Scotland – compared to a 2.9% decline for pre-packaged white bread.
Despite the decline, white bread is still the number one subcategory within bread, but Pook said seeded bread and 'bread with bits' are currently under-represented in the impulse channel – meaning there are opportunities "for both increased sales and margin for retailers."
Nielsen's research found Hovis Original Seed Sensations Seven Seeds were the number one seeded product within impulse in the year to 14 August, which Hovis reckons opens up an opportunity for convenience retailers to drive sales of more premium options in their stores
Half and half options also gained ground, with growth of 3.8% in Scotland according Nielsen's figures.
Beyond pre-packaged bread, regional variation is also a key sales driver in Scotland, according to Pook.
He said Scotland has "a very strong over-trade" in plant based rolls – those manufactured in a larger scale commercial bakery.
Other local tastes that are leading to bakery sales for both Hovis and its convenience channel retailer customers include some familiar brands, and Pook said these continue to be key components of Hovis' offer.
"Scotland is a very important region to Hovis within convenience.
"The brand heritage of Mothers Pride Scottish Batch speaks for itself, so it's great to support the Scottish retailers with our range of both Hovis & Mothers Pride," he said.
With the festive season drawing ever closer, Hovis recommended retailers base their range decision making on historical trends.
In addition, Pook said Scottish c-store retailers may be wise to trial more premium options at this time of year, to capitalise on shoppers looking to treat themselves over the period.
Pook said: "Christmas is a key period for all channels, but within convenience it's the key top-up destination, so ensuring retailers have the right products in the right quantity is paramount.
"Review previous sales over the festive period for guidance and plan accordingly to ensure supply meets demand.
"Focus on the core range of White, Wholemeal and Best of Both with a focus also on a premium range as consumers may look to upgrade their bread offering with a Seeded product.
"Also consider other bakery lines such as muffins and pancakes as people celebrate a festive breakfast.
"We offer a good quality English Muffin with Sourdough as well as a Cheddar Cheese Muffin variant," he said.