Mackie's unveils limited edition flavour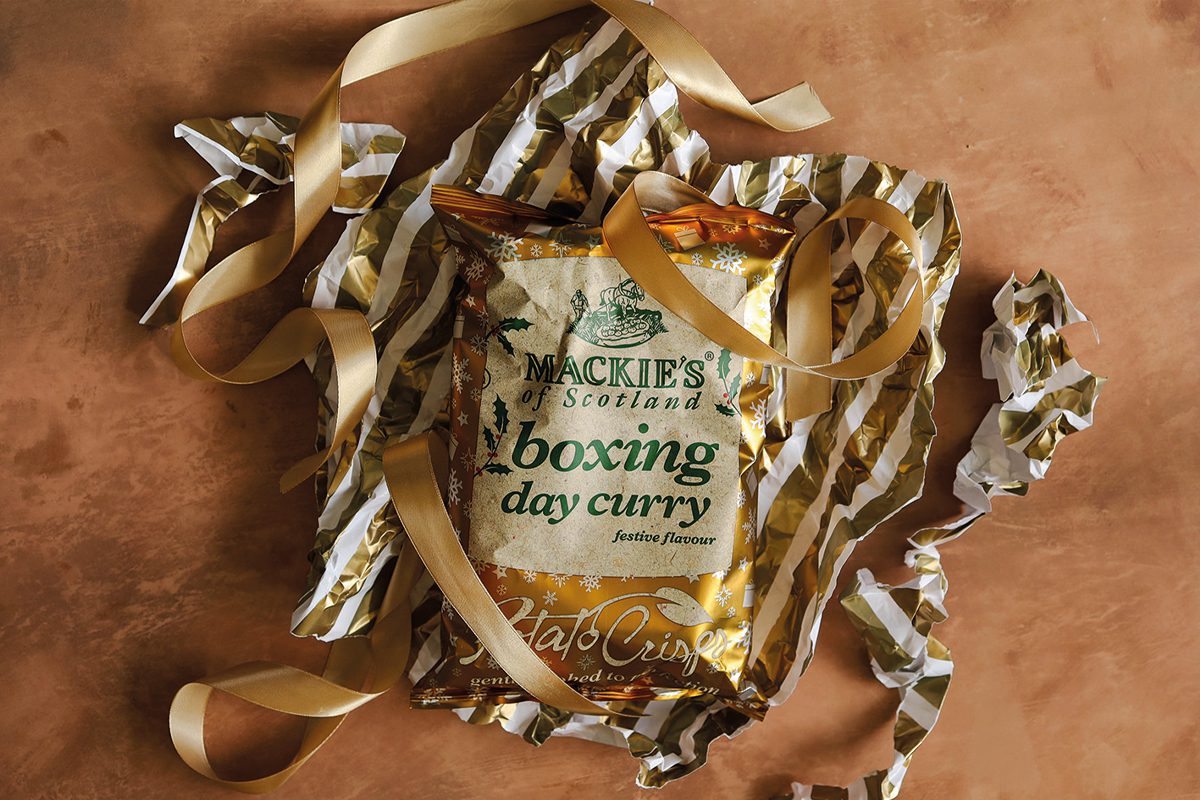 SCOTTISH crisps brand Mackie's has spiced up its seasonal offer with the launch of a new Boxing Day Curry variant.
Set for a limited initial run of 250,000 bags, the curry flavoured crisps are a 'world-first flavour' according to Mackie's.
The initial run sees Mackie's Boxing Day Curry roll out in 150g share bags. Mackie's curry crisps join a range of seasonal SKUs from the brand that includes Pigs in Blankets and Turkey & Stuffing.
Development of the new flavour began in March of this year and David Wishart, head of sales at Mackie's Crisps, reckons the unique flavour will excite consumers.
"The Mackie's brand has become synonymous for offering customers unique and innovative snacks during key events throughout the calendar year from Burns night to Christmas.
"Our new Boxing Day Curry crisps will continue to build on this reputation and present customers with a limited edition pack to savour and enjoy over the 12 weeks up to and including Christmas," he said.
Shelley Reid, brand manager at Mackie's Crisps, suggested the new variant should appeal to those who love Christmas leftovers.
"One of the best things about festive food has to be the leftovers. Our research shows that Scots in particular absolutely love a curry using turkey and the trimmings," she said.