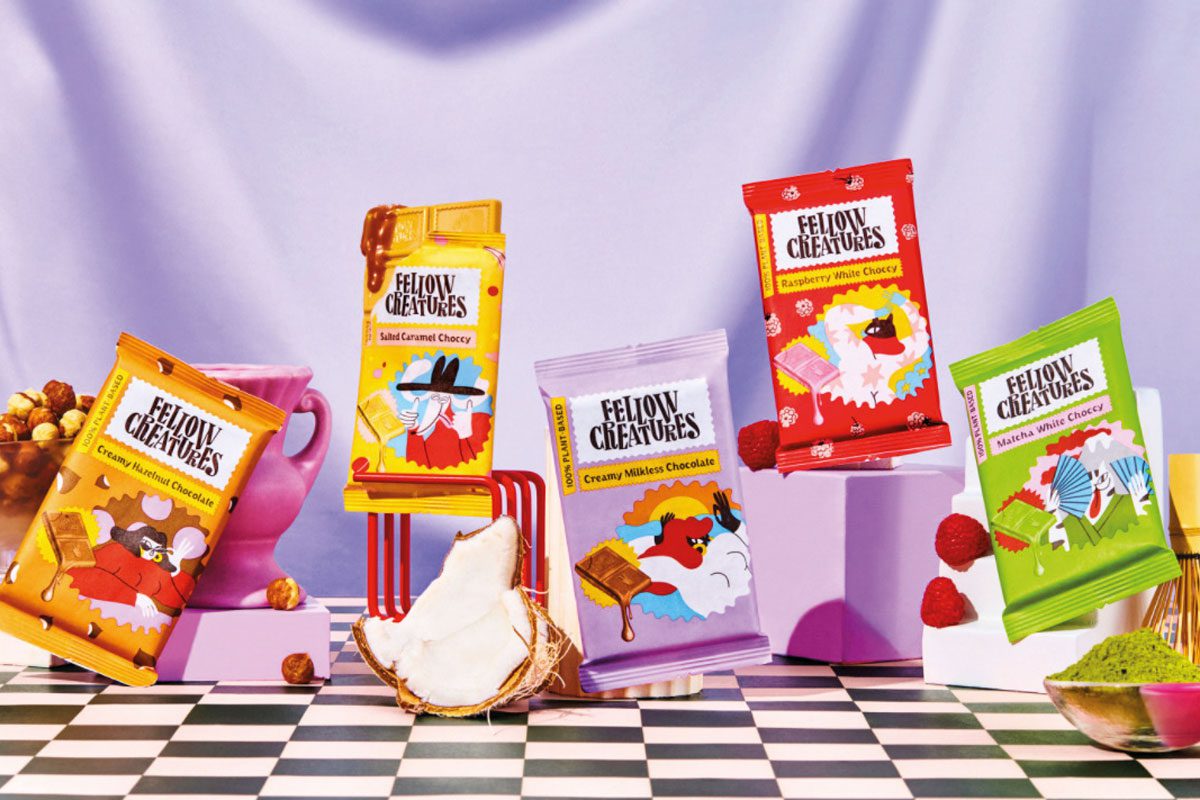 SWISS vegan chocolate brand Fellow Creatures has secured UK-wide listings in time for Christmas.
The dairy-free alternative, which is made using creamed coconut, is now available in Sainsbury's and WH Smith stores. Fellow Creatures flavours on offer include Creamy Milkless Chocolate, Matcha White Chocolate and Salted Caramel Chocolate, with prices beginning at £3.
Fellow Creatures distribution success follows on from securing £450,000 of investment, including backing from the founder of annual vegan event Veganuary. The investment was secured through ProVeg International's accelerator programme, which aims to help plant-based brands raise funds.
Matthew Glover, founder of Veganuary and one of Fellow Creature's backers, said: "We've seen the plant-based market boom in recent years, particularly with food and drink alternatives that are targeted at vegans and flexitarians alike.
"Fellow Creatures is one brand that has really hit a gap in the market for premium alternatives to our favourite foods."
Fellow Creatures founder Zsolt Stefkovics, said that the new listings, "will go a long way to help strengthen our position as a leading plant-based chocolate."