Water brand commits to net zero.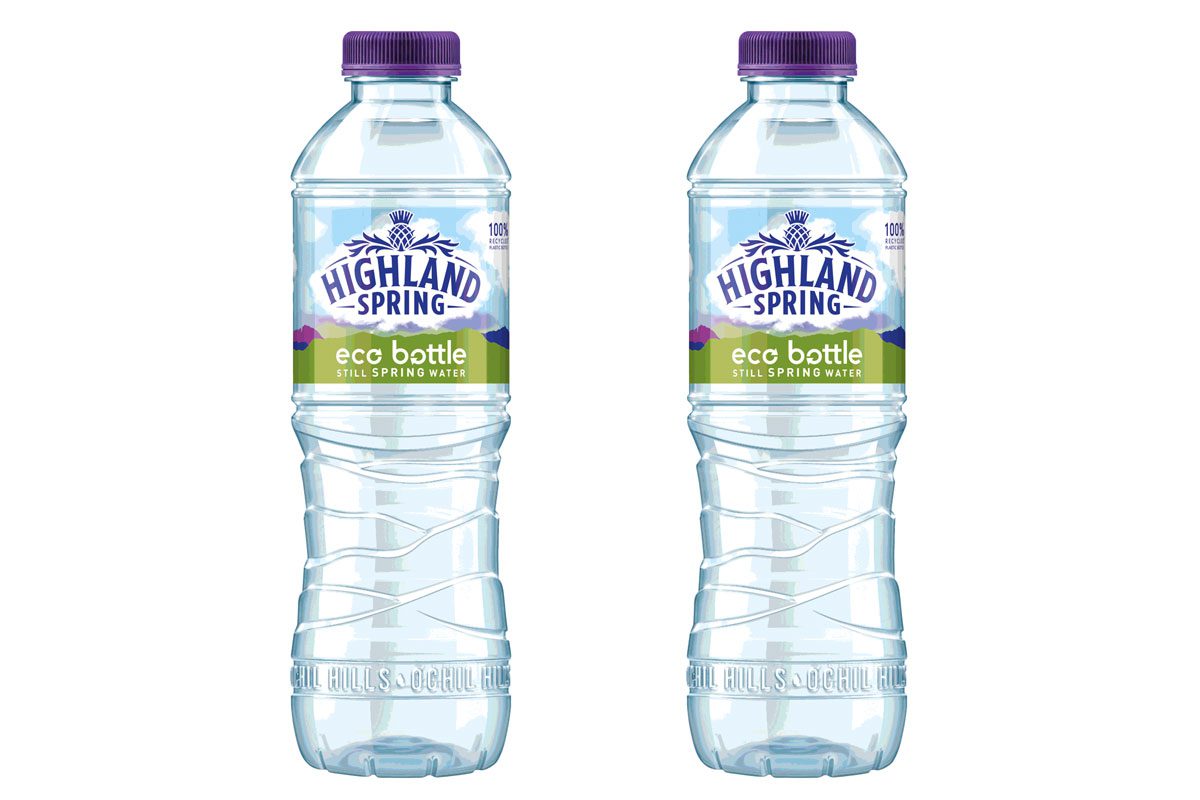 ENVIRONMENTAL campaigners have been shining a spotlight on bottled water brands for some time now, as consumers become increasingly aware of the impact of single-use plastic waste.
Scottish brand Highland Spring has been quick to react. In 2018, the firm launched its first trial of a bottle made from 100% recycled materials and has since rolled out its Eco Bottle (pictured) on a permanent basis.
There's more to Highland Spring's sustainability activities than recycled plastic, however, as the firm has also committed to achieving carbon neutrality by 2040.
Mike Buckland, the marketing controller at Highland Spring, explained: "In June, we announced our ambition to become net-zero by 2040 and carbon neutral by the end of this year.
"As part of this, Highland Spring Group aims to significantly reduce Greenhouse Gas emissions across its operations to accelerate its goal towards carbon neutrality and ultimately net zero.
"As part of this journey, Highland Spring will work towards a 50% reduction in emissions by 2030 and a target of net zero emissions by 2040 – five years ahead of the Scottish Government's proposed 2045 target and 10 years ahead of the UK Government's deadline.
Highland Spring is working with environmental consultancy firm Carbon Intelligence to develop a roadmap to reduce its emissions, a partnership that Buckland said comes at a key moment in the fight against climate change.
"At a critical point for the climate and ahead of the COP26 Climate Change Summit in November, [Highland Spring] Group has also signed up to the United Nation's 'Race to Zero' campaign, underscoring its commitment to reducing carbon emissions," he said.
Work is already well underway at Highland Spring. The firm has a planned on-site rail freight facility adjacent to its Blackford headquarters, due to be operational next year, with 8,000 lorries switching to rail – a switch Highland Spring estimates will contribute towards a CO2 reduction of 3,200 tonnes per annum.
The firm also hopes to improve biodiversity through activities aimed at supporting wildlife.