SG joins Philip Morris on Glasgow sting operation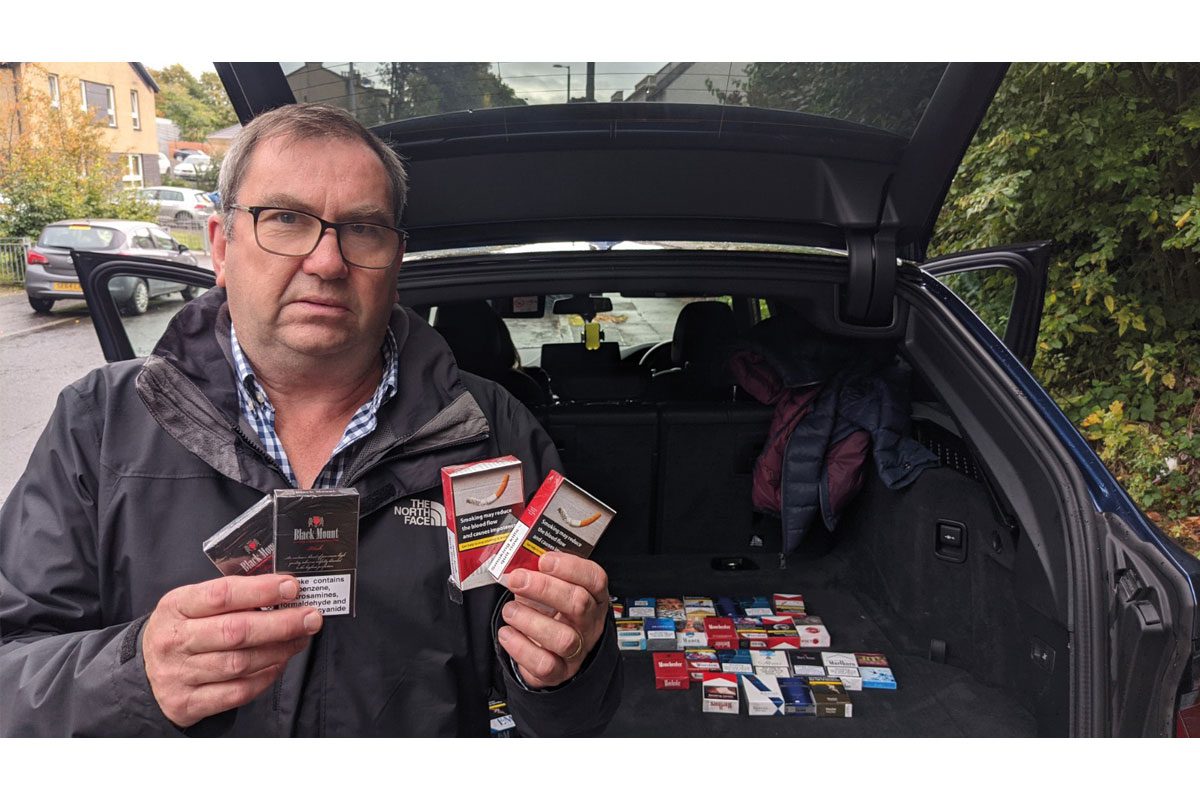 THE illicit tobacco trade undercuts legitimate retailers, finances organised crime and results in adult smokers purchasing unregulated products of unknown origin.
But what can you do? At Philip Morris Limited, part of the solution has been to work with expert consultants to provide UK law enforcement with the intelligence they need to clamp down on illicit trade.
In October, Scottish Grocer joined Will O'Reilly, consultant for PML, and two undercover operatives as they conducted exercises across Glasgow. There was no shortage of illicit tobacco to be found.
As many legitimate retailers will know from their own experience, the illicit tobacco trade is far reaching in Scotland, both in -store and increasingly through social media channels.
PML and Scottish Grocer visited 14 stores identified by O'Reilly and his team; illicit tobacco was successfully purchased from each store.
Purchasing illicit tobacco in Glasgow isn't difficult, – if you know where to look – and O'Reilly and his team are experts at doing the groundwork required.
A former detective chief inspector with The Metropolitan Police in London, O'Reilly and the operatives who joined on the day have decades of experience working undercover.
Information on in-store illicit trading can be gleamed from conversations with locals, or from retailers themselves, while combating internet sales often involves gaining access to closed groups on platforms like Facebook.
Once stores have been identified, it's a case of attempting a purchase. While some retailers can be hesitant, on this occasion store staff seemed only too happy to sell illicit stock – thanks in part to the relationships that the undercover operatives working with O'Reilly had already built.
Scottish Grocer witnessed retailers producing suitcases, rucksacks and cardboard boxes with dozens of illicit tobacco products on offer.
In one store in Glasgow's south side, the retailer was happy to place packs on the counter and make recommendations, while other customers continued to shop.
Another retailer attempted some up-selling, offering an entire carton of counterfeit cigarettes, sold under a well-known brand name.
In Glasgow's east end, it was possible to purchase illicit tobacco from four stores on one street in a period of about ten minutes.
The haul of illicit tobacco purchased on the day covered the three main categories of illegal stock currently available in the UK.
As O'Reilly explained, illicit tobacco found in Scottish stores can be described as contraband, counterfeit or illicit white – with the latter two increasing their market share in recent years.
Contraband products are familiar to many – essentially the real deal – but purchased in a cheaper market and smuggled into the UK.
Counterfeit tobacco covers those packs which are manufactured at secret locations by organised crime and made to look like established cigarette and roll-your-own brands.
Illicit white packs, while not counterfeit, come from equally obscure origins. These brand names will be unfamiliar to most, as they are often manufactured in other markets specifically to be smuggled into the UK for sale.
Brands purchased during the operation included Black Mount, Manchester and Mac, none of which are available through legitimate channels in the UK.
There is big money in counterfeit and illicit white tobacco, according to O'Reilly, who said that every shipping container of these goods that enters the UK can generate £1.5 million in profit.
O'Reilly revealed that on a recent operation in Belarus, he was able to purchase an illicit pack from outside the factory gates at the equivalent of 20p.
From there, prices will increase to around €1 at the Polish border, before hitting the £3 mark for bulk sales in the UK and £5 for a pack sold in a Scottish store.
It's clear that organised criminals are making serious money on illicit trade in the UK – but their efforts are being frustrated.
PML highlighted that, based on information published by law enforcement authorities and other media, at least 129 successful raids on illegal cigarette factories across 16 EU countries were reported on in 2020. This is an increase of 36 illegal factories raids reported when compared to 2019.
A total of 87 illegal factories raids were reported in Poland, with a significant number of raids reported in Greece (8), Belgium (6), and Spain (5).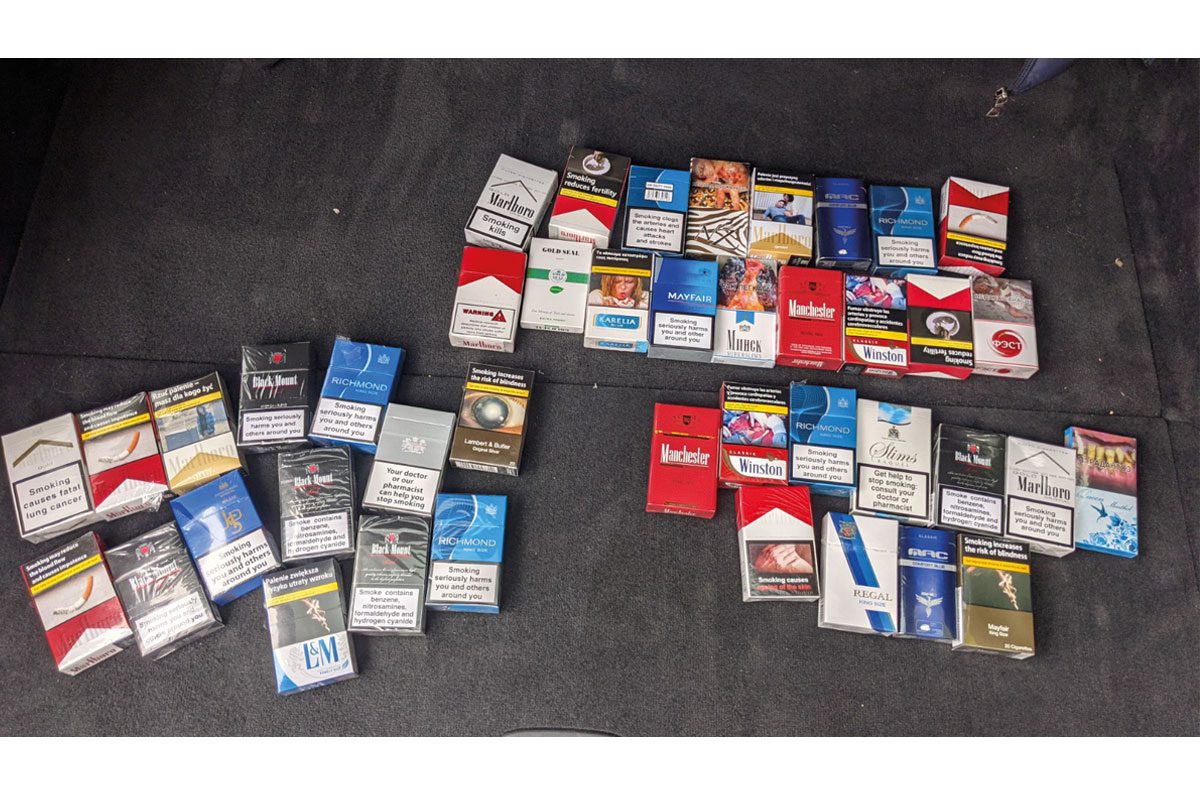 Cem Uzundal, head of field force at Philip Morris UK & Ireland, commented on the firm's support for illicit tobacco intelligence gathering.
"Illicit cigarettes put customers at risk due to inferior manufacturing standards, such as the absence of fire-safe bands. Tackling these products also protects the thousands of retailers who operate legitimately.
"By gathering intelligence on the ground through our in-store visits and passing it on to the authorities, we're sending a very clear message to retailers of illicit cigarettes that they cannot act with impunity.
"Selling these products is not only illegal, but also completely unnecessary. For those adult smokers who cannot or will not quit cigarettes there are legitimate smoke-free alternatives, such as heated tobacco products, which are more affordable and less harmful than continued smoking.
"We'd remind everyone in the trade that they too can play their part by anonymously reporting any suspected illegal activity to Crimestoppers," he said.
Following the intelligence operation, Scottish Grocer also contacted Glasgow City Council to ask its views on illicit trade and the activities carried out by Philip Morris.
A Glasgow City Council spokesman said: "Our Trading Standards officers are working hard to disrupt and stop the selling and distribution of illicit tobacco and potentially harmful counterfeit cigarettes to the public.
"It's a trade that harms communities and puts the health and well-being of unsuspecting consumers at risk. Any work which disrupts the illegal sale of dangerous tobacco products is welcome."
The illicit tobacco trio
Contraband
From your neighbour selling packs smuggled back from a holiday in Spain, to professional smugglers taking weekly low-cost flights to Europe where tobacco is cheap, Contraband stock is authentic, but non-duty paid and illegal.
Counterfeit
Counterfeit packs can look like legitimate duty-paid stock, or can even be designed to pass as contraband, meaning what adult smokers may think is a legally sold pack smuggled from Europe, may have been manufactured by organised crime.
Illicit white
Illicit whites are cigarettes that are often produced in a country with the sole intention of being smuggled into other markets. The brand names will be unfamiliar, the cost will be low and the revenue funds criminal networks.