Hot chocolate at home made simple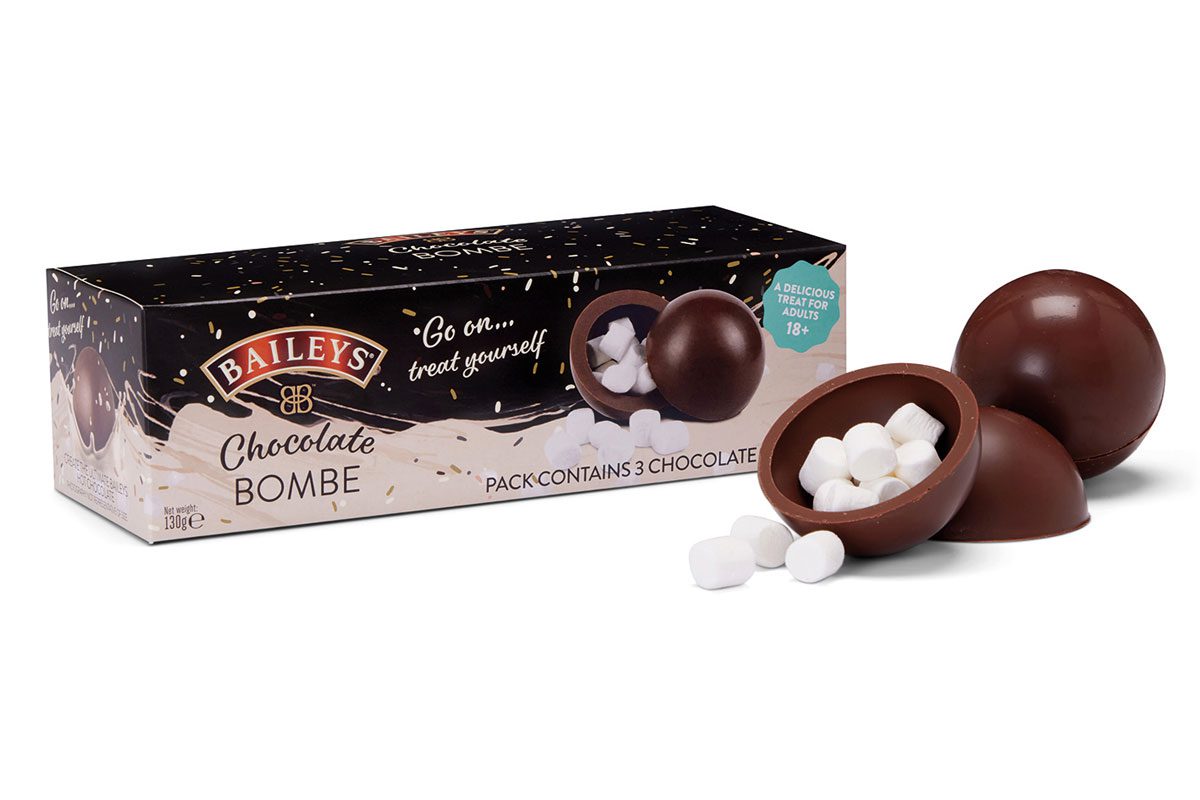 HOT chocolate comes with a kick this year thanks to the latest release from Lir Chocolates.
The brand has joined forces with festive favourite liqueur brand Baileys for the launch of Baileys Chocolate Bombes – which can be used to make hot chocolate.
The Baileys variant comes in a three-bombe pack with distribution in Morrisons, Matalan, B&M and Lir's online store. Packs are priced at an RRP of £5. Asda also offers a one bombe pack variant.
The bombes are made fromBaileys flavoured milk chocolate with marshmallows inside the hollow shell. Lir reckons the seasonal SKU will appeal to consumers looking for some festive indulgence without leaving their homes.
Lir's Baileys Chocolate festive range also includes a selection of chocolate gift sets as well as its Christmas Crackers which launched last year.
Katie Byrne, brand manager at Lir Chocolates, said: "With indulgence and reuniting with extended family being at the forefront for consumers this Christmas, we wanted to add some theatre to these moments and make them even more special for consumers with the launch of the Baileys Chocolate Bombe.
"Hot Chocolate Bombes became a viral trend on TikTok last year and with Christmas 2021 set to be bigger than ever, we're confident consumers are going to enjoy our Bailey's Chocolate offering to the sector which will be available over winter and not just Christmas.
"Our Baileys Chocolate brand always performs well around special occasions with consumers seeking out products and brands they know and love."