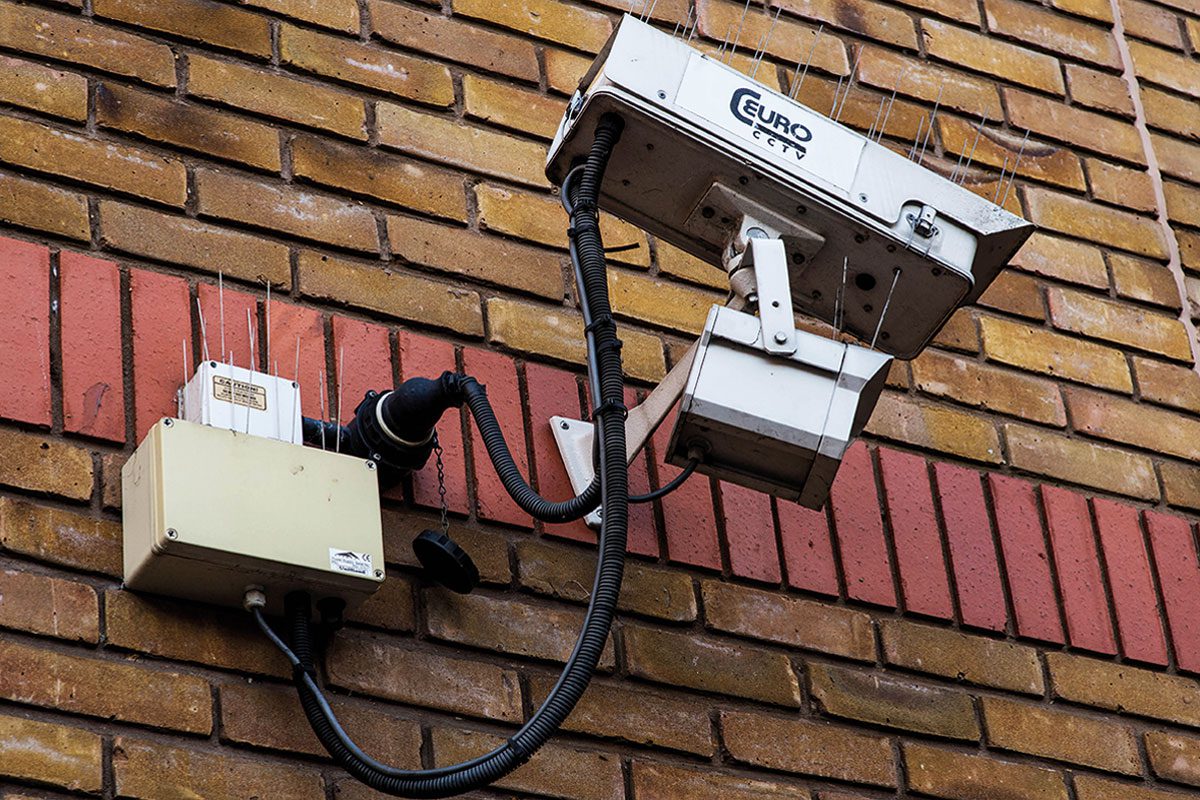 RETAIL crime is almost as prevalent as it is unacceptable, and every store in Scotland will have a story to tell.
While recent developments – such as the Protection of Workers Act gaining royal assent – are welcome, legislation alone will not protect retailers and their staff.
The team at The Retail Mutual reckons it can help in this regard, and the insurance provider has provided nine security recommendations for shop owners, all of which aim to make life more difficult for criminals. They are:
• CCTV – Make sure you have high-quality, working security cameras in place not just inside your business premises but outside as well. CCTV is not only a deterrent but also helps the police by capturing vital evidence of a crime.
• Lighting – Thieves like to operate where they are least likely to be seen, so it is always worth installing plenty of lighting in and outside your shop. Not only can it make you less of a target in the first place, but if someone does try to gain access to your premises or shoplift your stock, they are much more likely to be spotted.
• Alarms – A noisy alarm won't necessarily stop a criminal from forcing entry to your business premises, but it can help to reduce the amount of time they spend in there before anyone is alerted. On average, criminals can quickly complete a successful smash-and-grab robbery in just three minutes.
• Roller shutters and bollards – Roller shutters can help protect your shop front from vandals and slow down criminals trying to gain entry to your premises. Bollards in front of a shop also help stop ram raiders from ploughing into your premises to gain access.
• Fog or smoke machines – These machines automatically fill a room with smoke or fog if somebody enters when they are activated. These machines reduce visibility, slowing criminals down and making it more difficult to find what they are looking for.
• Communicate – Communicate with other business owners to share information about criminal activities that could affect your business and the local community.
It is also important to communicate with your staff and give them suitable training in how to deal with suspicious or criminal activity. Knowing how to recognise the signs of a potential crime and raise the alarm can help to prevent it from happening. And if they are unfortunate enough to be the victims of crime, it is important that they know how to handle the situation.
• Keep it tidy – Keeping bin areas tidy, locked away, or at least three metres away from your business premises will help to reduce the chances of an arsonist using them to start a fire, which could easily spread to your building.
• Keep it locked – High-value stock should not be left on display in shop windows overnight and should be kept locked in a secure room when not in use. Keep high-value stock in lockable display cabinets on the shop floor to make it more difficult for thieves to access.
Be sure to keep stock rooms, backdoors and windows locked at all times when not in use. Use high-quality locks and never leave keys on your premises overnight.
• Get it covered – We can't stop retail crime, but you can take steps to slow the culprits down or prevent them from targeting your store. If your store is unfortunately targeted for retail crime, having the right cover in place can tip the scales back in your favour and get your business back on track.