Three new vegan friendly soups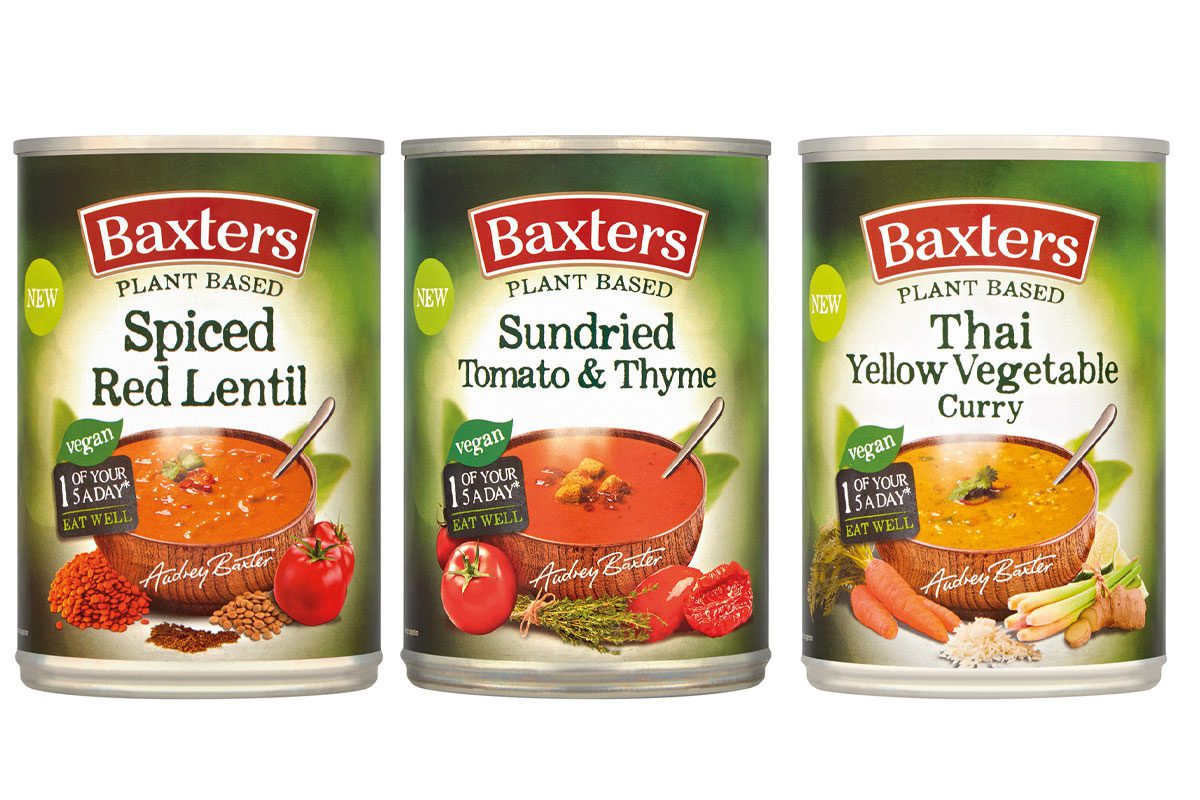 SCOTTISH soup brand Baxters has expanded its Plant Based range with the launch of three new flavours.
The new flavours joining the Plant Based range are: Spiced Red Lentil, Sundried Tomato & Thyme and Thai Yellow Vegetable Curry.
Baxters claims all three new variants provide one of the recommended five vegetable portions per day.
The new flavours join Baxters' three existing Plant Based variants, and are currently available in Asda and Sainbury's stores, priced from £1.55.
Last year saw Baxters enter the plant-based category for the first time with the launch of a three strong range, including Three Bean & Chipotle, Sri Lankan Sweet Potato; and Butternut Squash & Lentil Dhansak.
Darren Sivewright, development chef at Baxters Food Group, said he was motivated to create the latest plant-based variants following the success of last year's launch.
"As with the first range, the new Plant Based recipes were initially created with flavour front of mind and my inspiration for the new Plant Based soups was derived from flavour combinations I've tried and experienced in different countries around the world."
Sarah Knowles, marketing communications manager at Baxters, added: "Our Plant Based range has been one of our most successful launched to date and we are delighted to add three new flavours which have been developed in response to consumer feedback."