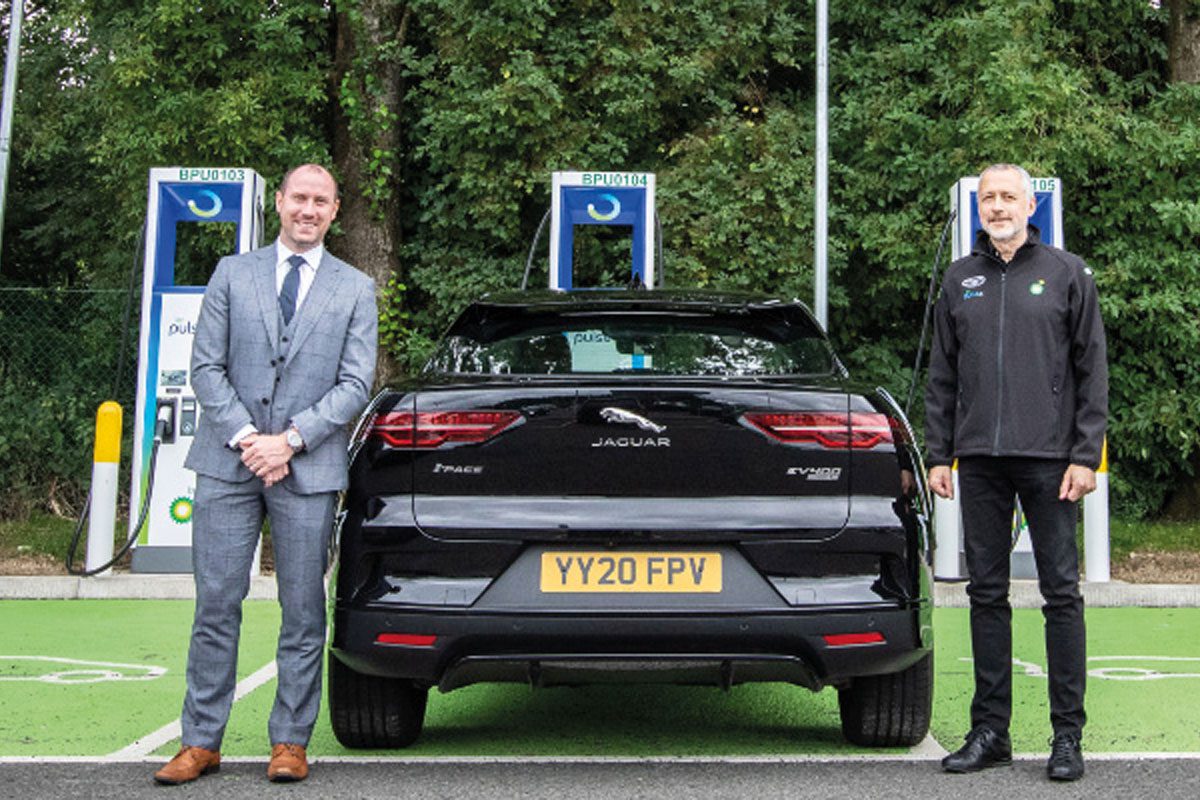 BP has installed two new EV charging points at a service station site on the M8.
The new charge points, installed by the BP Pulse arm of the fuel supplier's business, are located off the east-and-west-bound carriageways near Harthill, Lanarkshire.
BP Pulse's new points feature 150kW chargers, which the firm said can provide a range of 130 miles from a 15 minute charge.
Each 150kW charger is equipped with the two types of rapid charging connectors that EVs use (CCS) and (CHAdeMO) for widespread compatibility with Scotland's EVs. The chargers are accessible to drivers with a BP Pulse subscription, Rob Chadwick, BPEV operations lead in the UK, said: "BP Pulse is making sure motorists across Scotland and the UK have easy access to the fastest, most convenient and most reliable charging.
"75,000 motorists currently travel along the busy route served by Harthill. This investment by BP Pulse reflects our commitment to helping these motorists build their confidence in charging infrastructure as many make the switch to an EV."
Scottish Government Transport Minister Graeme Day, added: "To support our world leading net zero targets, we are committed to phasing out the need for new petrol and diesel cars and vans by 2030.
"This latest installation by BP Pulse supports that ambition and I'm sure EV drivers will join me in welcoming the convenience that these new ultra-fast chargers offer."