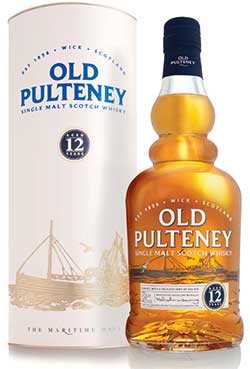 THE firm behind Scotch Whisky brands such as Old Pulteney, Ancnoc and Balblair has entered into a new partnership aimed at protecting ocean ecosystems.
Inver House Distillers has been working with California-based charity SeaTrees to support their work protecting and restoring critical ecosystems worldwide.
As part of the partnership, Inver House has committed to planting 4,000 mangrove trees across the globe, as well as the restoration of 2,664 square feet of kelp forest – both of which are key marine habitats.
The partnership has also seen Inver House release a special US edition of Old Pulteney 12 Years Old Single Malt Scotch Whisky, donating $2 from every bottle sold to the SeaTrees project.
Martin Leonard, managing director for Inver House Distillers, said: "Kelp reforestation is proven to be one of the most effective ways to suck carbon out of the atmosphere, sequestering four times more CO2 than trees on land."
Leonard added that Inver House has "always looked for ways" to minimise the environmental impact of its whisky production, highlighting projects ranging from the installation of wetland cells at the Knockdhu Distillery to the installation of the UK's first district heating scheme at the Pulteney Distillery in Wick, which uses locally sourced wood chip in a biomass boiler to supply steam to the distillery, as well as heating around 200 homes and public buildings locally.