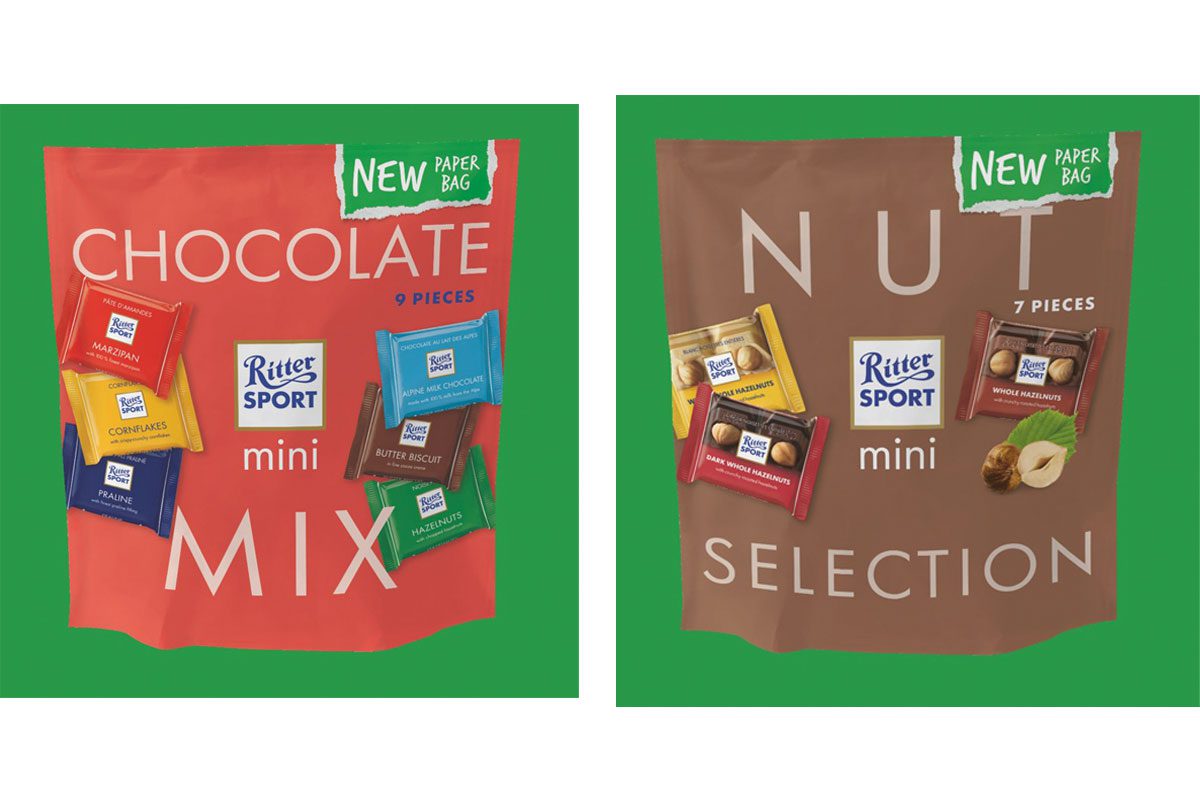 RITTER Sport has launched its first ever paper bag packs in the UK.

The two fully recyclable pouch sharing bags are rolling out across the new Ritter Sport Mini Pouches range, which is also made from Rainforest Alliance certified, 100% sustainably sourced cocoa.
Katy Clark, head of marketing for RItter Sport UK & IRE, said: "'Doing the right things to create really good chocolate' is at the heart of everything we do.
"This may not necessarily be the easiest or cheapest thing, but always the right thing."
According to Clark, Ritter research found that 80% of global consumers believe it's important for the food industry to act in a sustainable manner.
Clark said: "With consumer demand for ethical products and transparent supply chains at an all-time high and as ethical and sustainable purchases become the norm, brands who take the conscious consumers' demands into consideration will ultimately win in the long run."