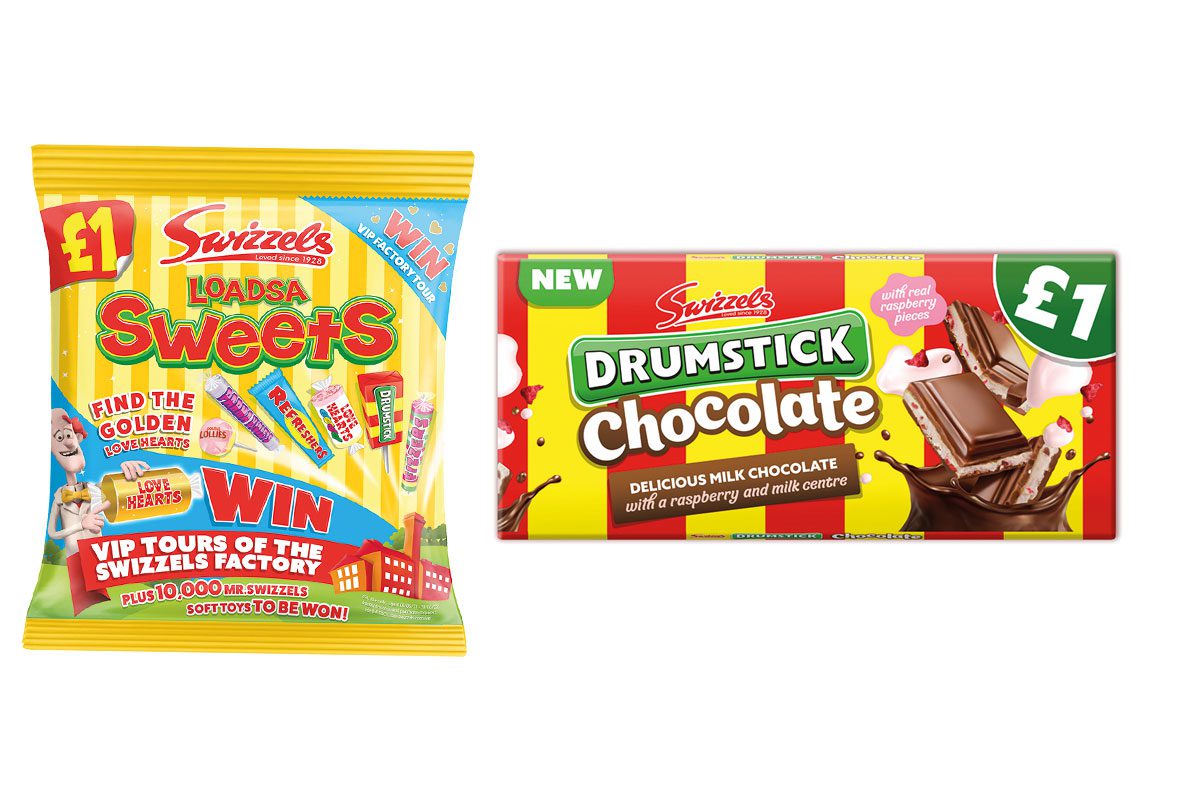 SWIZZELS has put price-marked packs at the heart of its Halloween 2021 offer, as kids across the country prepare to go guising for the first time since 2019.
In time for Halloween, Swizzels has launched The Drumstick Chocolate bar – a chocolate bar filled with a raspberry and milk fondant centre, with real raspberry pieces – as a £1 PMP.
The new variant joins Swizzels broad range of £1 PMPS, which includes Drumstick Choos and Refreshers Choos; Loadsa Sweets and Loadsa Lollies; and Drumstick Squashies, available in four flavours.
Mark Walker, sales director at Swizzels, said the firm recognises the importance of price-marking to communicating value in the convenience channel.
"Value-for-money confectionery continues to be a hugely popular choice for shoppers, particularly as financial circumstances have changed over the course of the pandemic," he said.
"According to recent research, one in five shoppers are more likely to shop in a particular convenience store if they know it stocks PMPs, and price-marked packs sell five times more than non-price marked equivalents."