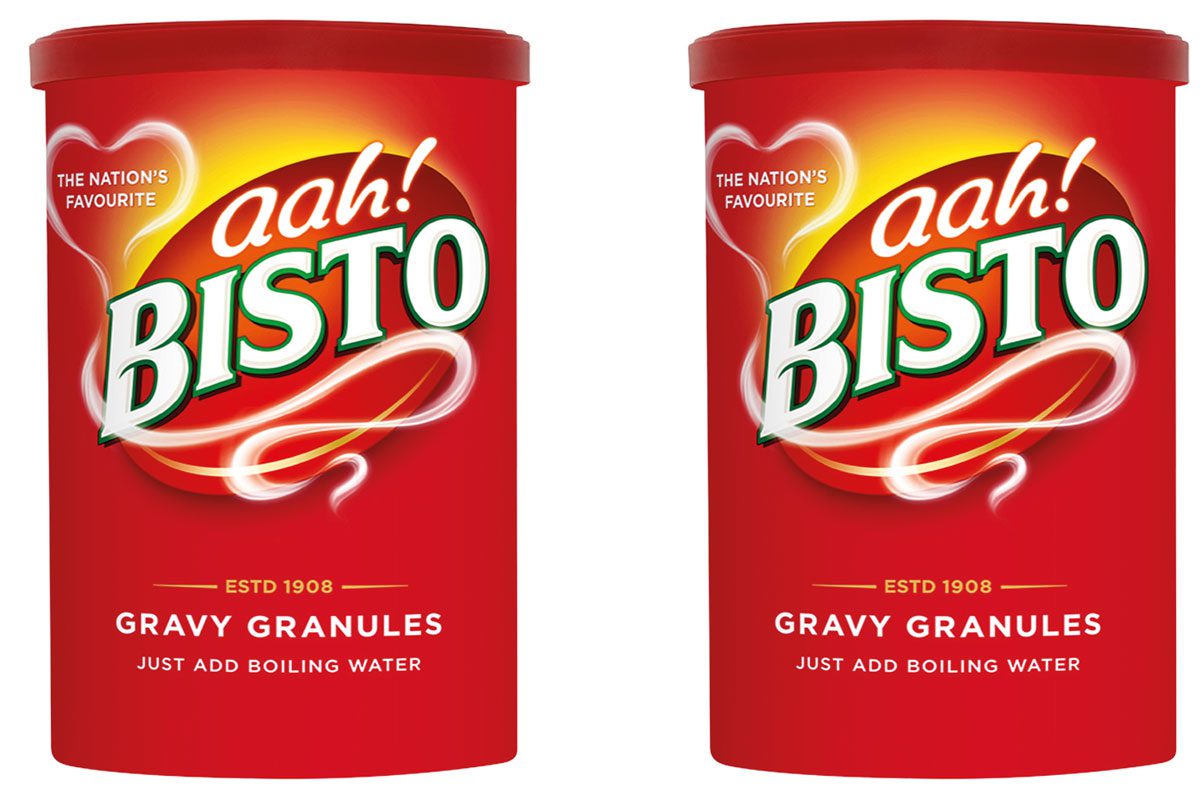 PREMIER Foods is doing its bit to reduce packaging waste with the launch of Bisto in a new, shorter tub.
Bisto gravy drums will now be 8mm shorter, a reduction that Premier Foods reckons will save 40 tonnes of paper annually.
The new packaging required "significant changes" to Premier Food's Bisto manufacturing line in Worksop, Nottinghamshire, according to the firm.
As part of the packaging revamp, Premier Foods will also be adding 20g of gravy granules to its drums while maintaining the same price per portion.
Savan Sabharwal, marketing controller at Bisto, said: "Reducing the height of our drum without cutting back on gravy granules was complex as we need to allow headspace in our tubs for the gravy granules to settle in transit.
" Typically, a reduction in pack size means less product, but we know that when it comes to gravy, more is more, and that just wouldn't do.
"Reducing the size of our drum is a great example of how small changes can ladder up to make a big difference. We make around 50 million Bisto gravy drums each year and so change of this scale requires real collaboration.
"We're really pleased to have found a more sustainable solution while retaining the quality of Bisto that people love and expect."