Consumers rediscovered hot chocolate in lockdown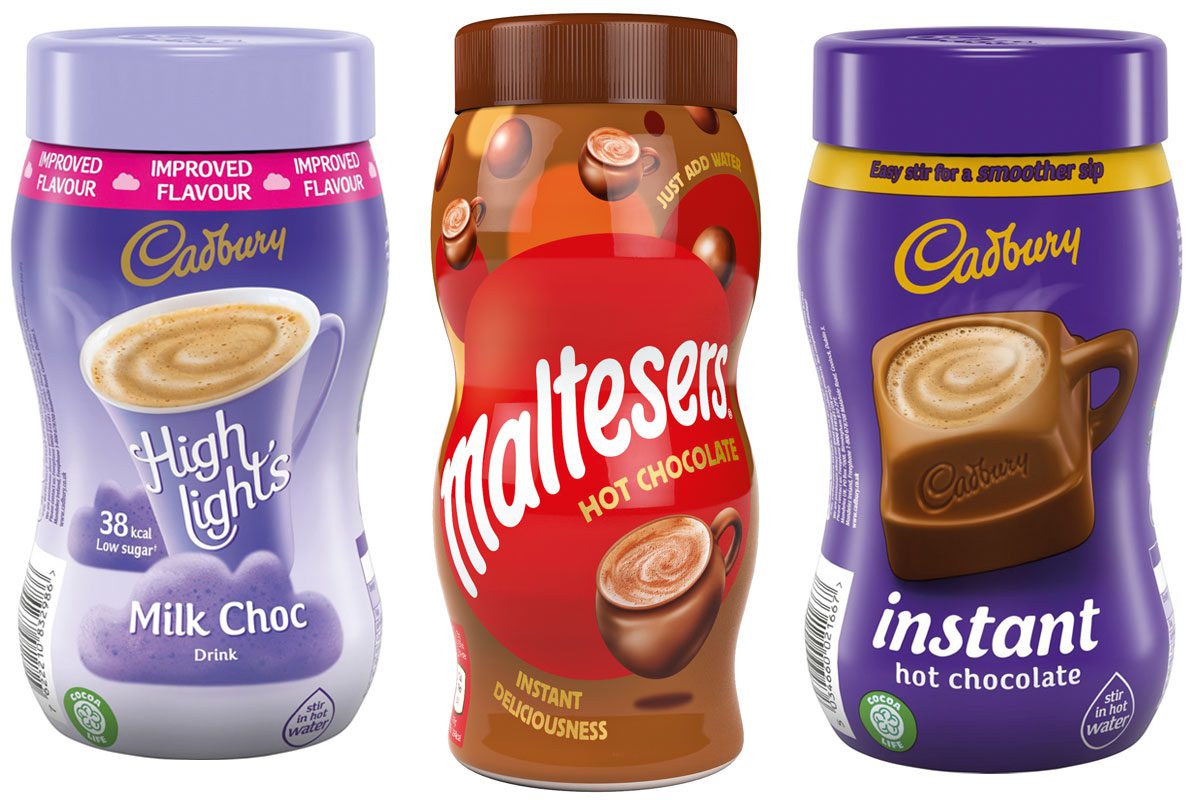 LOCKDOWN led to a rise in popularity for hot milky drinks within the hot beverage category – opening up opportunities for c-store retailers.
Kantar data for the year to 27 December 2020, revealed marked increase in demand for hot milky drinks, with the category enjoying 13% growth over the period.
• Michelle Frost, general manager at Mars Chocolate Drinks & Treats, said that last year's growth figures can be attributed to both increased household penetration, as new shoppers entered the category, as well as an increase in volume sales from existing customers.
Frost said: "With consumers spending more time at home in 2020, new occasions and consumption habits emerged – leading to an increase in purchase of hot chocolate to enjoy at home.
"Hot chocolate has performed exceptionally well with Galaxy Hot Chocolate sales growing at 15.8% year on year, with volume per buyer the key growth driver in 2020.
"Hot chocolate also appeared to be a top choice for many home baking recipes with more time spent experimenting in the kitchen.
"This change in behaviour has been seen across all sub-brands through a combination of new shoppers and increased basket size, with the fastest growing areas being Galaxy Hot Chocolate Pods and Galaxy Instant Hot Chocolate."
The growth in demand for hot chocolate has seen the hot milky drinks category break through the £200 million barrier in terms of UK annual sales – with hot chocolate sales making up 66% of that.
It's a substantial segment of the total hot beverages market, with Kantar finding £1 in every £10 in hot beverages is spent on hot milky drinks.
Different formats are also coming to the fore, with Frost noting the increasing popularity of coffee pods – highlighting Mintel figures which reveal 28% of UK households now own a pod machine.
That's good news for the hot chocolate brands, as UK consumers spent £19.4 million on hot chocolate pods last year – accounting for 15% of total hot chocolate category sales.
• Mars Chocolate Drinks & Treats wasn't the only firm to benefit from a boom in hot chocolate sales. Susan Nash, trade communications manager at Mondelez International, highlighted how Cadbury's hot chocolate range was able to recruit new consumers during lockdown.
Nash said that consumers are looking for products from trusted brands, such as Cadbury, and she reckons Mondelez has the right range to support retailers in this regard.
"Within the hot beverages market, Cadbury offers a comprehensive range – with products tapping into the drinking chocolate, instant chocolate and cocoa sub-categories," she said.
Lockdown may have increased demand for hot chocolate's household penetration, but with restrictions easing Nash said consumers are increasingly focusing on healthier options
To tap into these trends, Nash said Mondelez has introduced its first reduced sugar variant in the Cadbury's Hot Chocolate range last year, with 30% less sugar.
Nash said: "As a category leader, the Cadbury brand is perfectly positioned to bring consumers this great-tasting lower sugar option.
"Reducing sugar is the second biggest priority for shoppers who are looking to improve their diet, so this innovation is driving incremental sales for retailers by bringing new shoppers into hot chocolate."
Easing of Covid restrictions has also led to consumers getting out and about more, with less opportunities to indulge in a hot chocolate at home.
Mars is on the case however, according to Frost, who highlighted Mars and Maltesers Instant Hot Chocolate sticks as an ideal solution that should help retailers drive impulse sales.
She said: "With Galaxy performing as one of the quickest growing brands of 2020, a growth of 15.8% according to data from Kantar, the hot chocolate sticks should appeal to customers that aim to continue enjoying the product as they begin their return to offices."