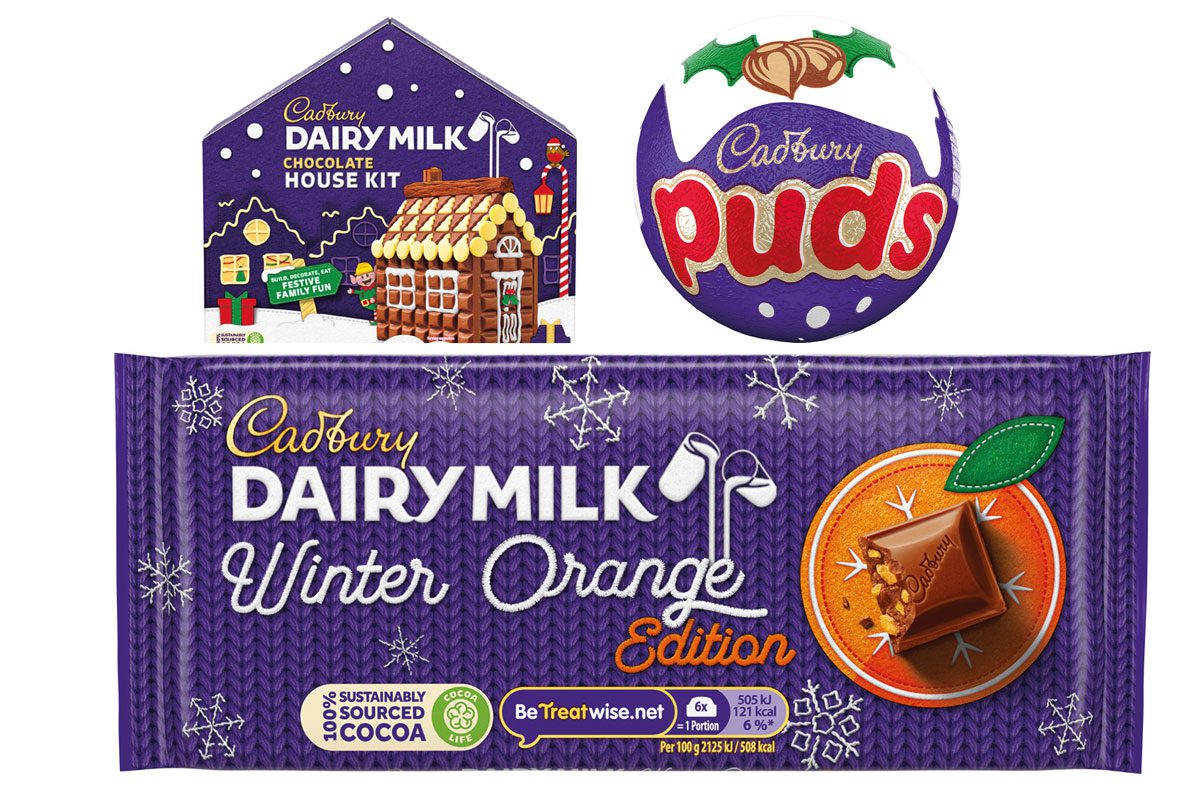 FESTIVE treats are coming to town, with Mondelez unveiling its new Christmas confectionery range.
There's no shortage of NPD, including a new limited edition 95g Cadbury Dairy Milk Winter Orange tablet. The new variant comes in a winter-themed pack, and is priced at £1.49 RRP.
This year also sees Mondelez wind the clock back, with the return of Cadbury Puds. Last on sale in 2003, Cadbury Puds contain a truffle centre and hazelnut and rice crisp pieces, all coated in Cadbury chocolate. Cadbury Puds are priced at £0.60 RRP and available in a 35gx45 case.
Christmas 2021 will also see the return of Maynars Bassetts' seasonal sharing bags, as well as the Cadbury Dairy Milk Advent Calendar.
Another new addition for 2021, Cadbury Advent Calendar: Build Your Own Christmas Tree offers consumers the chance to add to a festive decoration with every Cadbury chocolate door opened.
Freddo fans are also in luck, with the launch of a new Freddo Colour Me In Advent calendar, while those with a more mature palate are catered to through the Green & Blacks advent calendar, which has been revamped for 2021.
Mondelez's show stopper for 2021 is a 900g Cadbury Dairy Milk Chocolate House, offering consumers the chance to build an edible decoration made from Cadbury White Buttons, Cadbury Dairy Milk Gingerbread, Cadbury Dairy Milk Wonderland, Cadbury Dairy Milk tablets and Cadbury Flake. Cadbury Dairy Milk Chocolate House is priced at £14 RRP.
Other SKUs in the festive range include Oreo Festive Favourites, Cadbury Oreo Selection Box, Cadbury Festive Friends biscuits and a relaunched Fry's Selection Box.
Mondelez has also revamped its 800g Cadbury Heroes Tub with an updated design that the firm reckons will "inspire purchase."