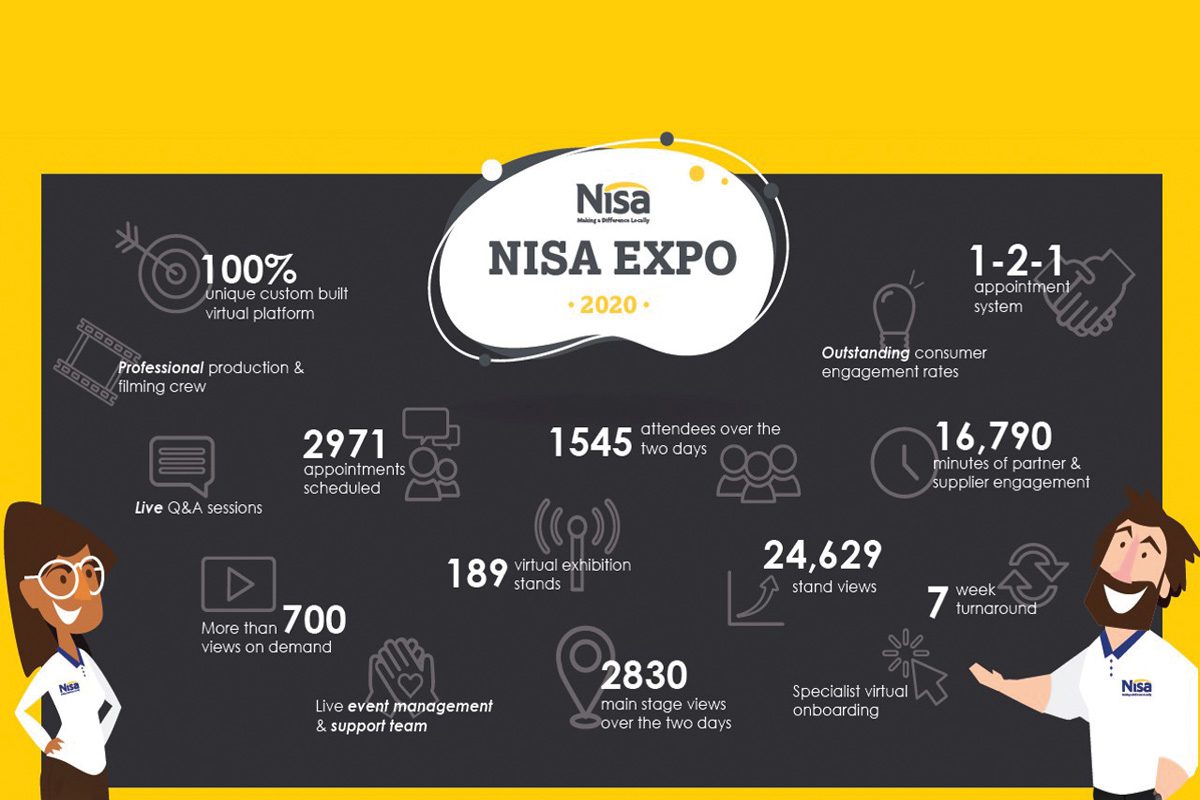 REGISTRATION has opened for the 2021 Nisa Expo trade show.
Like last year, the event will be taking place virtually, with new opportunities in the schedule for Nisa retailers to get involved.
The two-day show, running across 28 and 29 September, will give Nisa partners and suppliers the opportunity to interact with each other and share news and advice.
Feedback form last year's event has been used to make adjustments for this year.
Event manager Jenny Potts, said: "Our first virtual event last year was a great success and this year it will be bigger and better with more opportunities for engagement with suppliers as well as Nisa and Co-op colleagues."